Some exciting news!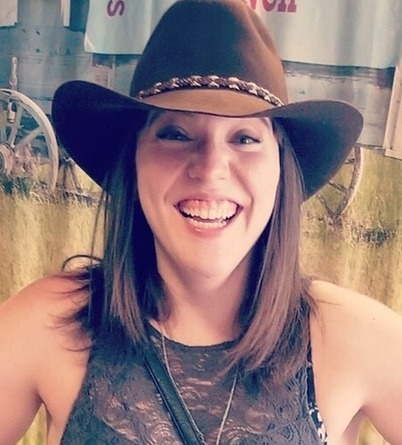 Coming next week...look out for Plum's new INSTAGRAMMER Rebecca! (follow her on Instagram)
Rebecca will be posting from Calgary and
I'm sure there will be some great things to come!
Welcome Rebecca!!
I'm excited to see what you have for us!!
Of course we all let our minds drift off to fantasy land; thoughts of months on the Riviera where we can linger in water front condos. Imagine enjoying the most delectable feast prepared by your own personal chef or garments by world renowned designers. Did I adequately distract you for a moment from vacuuming? Well, how often do we get lost on Pinterest or Instagram for hours on end, musing over these dreamy images. If you live a life described above, wonderful...it's a life we all wish for. But for the rest of us, wishes don't work in the credit card machine. Here's a look at some high end pieces I found. And some, let's say, more palatable alternatives that Plum has to offer.
I found this sweet retro look dress (Prada) on the left on a major retailers website. It has some unique design features, such as a front zipper, a belt and a near $2500 price tag...oops that's Canadian (if it makes a difference). It's gorgeous, but I prefer to eat some time in the next six months. The Plum option on the right is a nice viscose and nylon combo, which means it has a beautiful drape. And it's own very sweet design feature is the slight exposed back and tie.
Spencer + Shaw dress tie back (Tuscan sun) $128
The dress on the left looks event ready! Including intricate mesh inserts, strategically placed and the outstanding one shoulder design...did I mention it's Stella McCartney and a roughly two grand price tag (I wonder if it comes with a serenade by Paul). While I believe both dresses are suited for upscale events, potentially the one on the right (by Cream) could be worn at a casual daytime affair as well.
Cream shoulder dress (cobalt) $149
I love the t shirt on the left. Nice elongated, yet shapely cut and graceful round neckline. But I could buy 14 of the one on the right...or a return trip to Toronto, a book and maybe a new cell phone for the cost of the St. John t shirt...I'm not sure yet, I'm still thinking (I mean dreaming). And let's not get caught up on the 'stripes make me look wide' theory. It's all in how and what it's paired with. If that's a concern, a long cardigan or Kimono brings the eye downwards.
B. Young t shirt 3/4 sleeve (4 colours) $39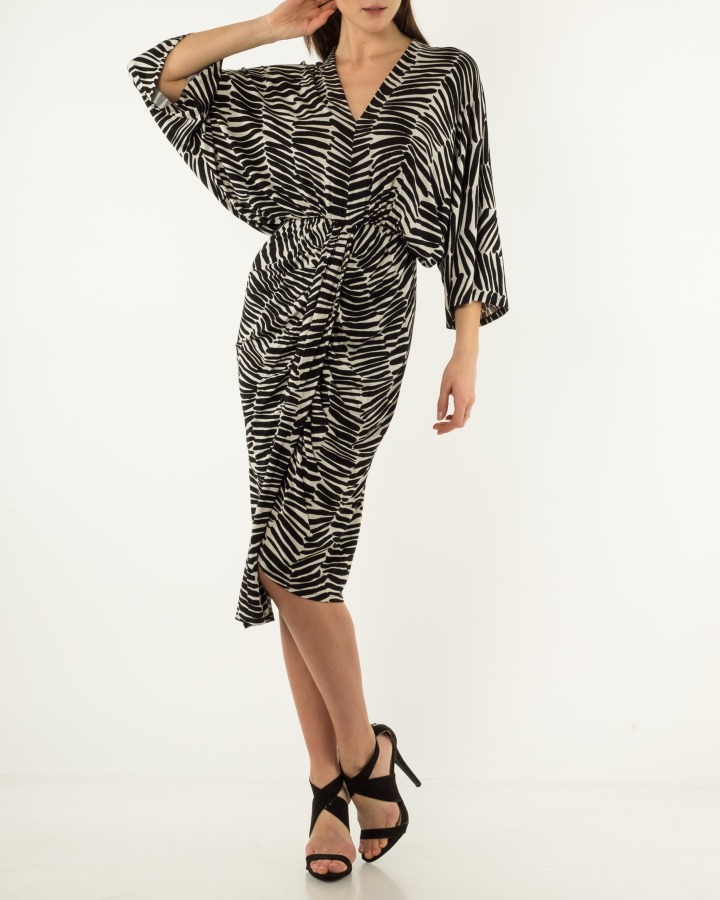 Enough of the comparisons. I decided to end off the blog with 3 of Spencer + Shaw's. Their designer has just a way with taking the retro and giving it modern gusto. She just has a special talent for dress designs and their fit.
Spencer + Shaw button front dress (amber/ivory dot) $121
Spencer + Shaw smocked waist dress (peach print) $110
Spencer + Shaw drape front dress (black zebra) $149
I'm surprised that escaping into fantasy by way of a book, a movie or just inside ones own head, is not a health requirement. Because it often helps us survive our realities...immediate or worldly. Fashion can certainly provide some of this, and we could call it Vitamin F....someone needs to contact our Minister of Health and have it added to daily requirements!
Yours in Fashion passion...
Even the most expensive clock still shows sixty minutes in every hour ~ Jewish Proverb
SO MANY more dresses to choose from...have a look ... read the full post and reader comments