Don't miss out...grab your coupon here!
Needless say we like our perfection in places like, let's... say our cars...a car that functions perfectly, and reliably. Or power tools...a drill, a saw…no surprises please! But fashion? Gone are the 50's where, a woman's hair was so neatly coifed that hurricane winds could not blow her do out of place. (my Mother should have invested in Final Net). Perhaps now, we can exhale a bit with our styles. I'm not referring to leaving the house with an artistic rendering of spaghetti stains. I mean, must everything match perfectly? I'm trying to challenge myself to not do the matchy matchy, and yet feel ok about it!
While I normally try to avoid putting competing patterns, such as above, window pane, hounds tooth, stripes etc. or even varied florals together, this can totally work. The large window pane pattern definitely does not diminish the hounds tooth and vise versa, as well the colours compliment each other. Just experiment and see what feels right!
Millibon large check blouse (black or olive) $69
Ichi houndstooth pencil skirt (dark olive) $49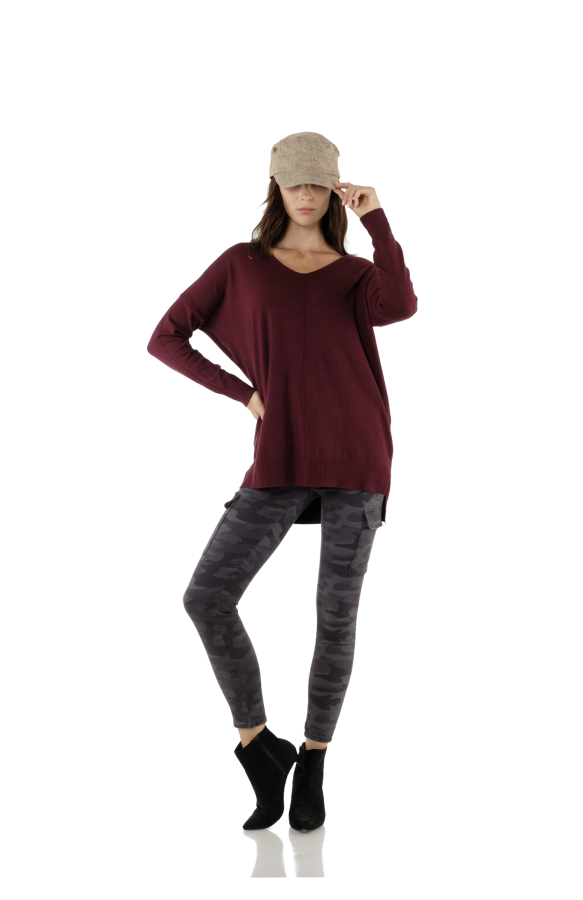 These Dreamers sweaters have been so incredibly popular Plum has brought them back multiple times. They come in 9 different colours and if you have 9 different moods, I suspect you're a fascinating individual! AND with Jewellery at 30% off, this is a time to experiment with accessories; mixing different metals for a more eclectic/artistic look. This is a great sweater worn with pendants!
Dreamers vneck sweater (9 COLOURS) $55
Mavi Juliette smoke camo jeans (smoked grey camouflage) now only $85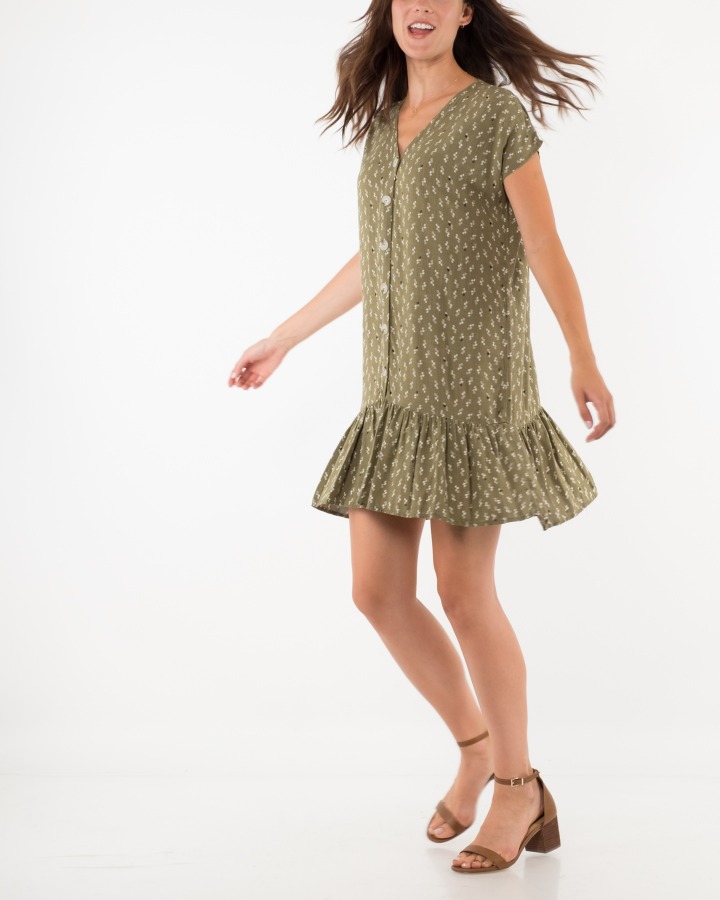 This adorable little dress is perfect for right now, with the seemingly endlessly, stretched out, season of sun! As it gets cooler, perhaps add a pair of capri tights. Maybe you have a favourite pair of polka dot shoes... and why not. Polka dots or simple patterns can create a refreshing, unmatched... match.
Final Touch tiered mini dress (olive or terra cotta) $89
My favourites this season are the Frida tops! As well, there is ample time to extend the wear of your kimono's. The incredibly conspicuously vivid blue's in both are just so uplifting! And as it gets cooler, and jackets become more necessary, Frida will be complimented by any number of different style jackets and cardigans!
Mahila Sarena print kimono $95
In psychology, perfectionism is striving for flawlessness. Think about it for a minute; if all things were perfect, there'd be no need for makeup or need for Spanx (AGH-SHUDDER THE THOUGHT), or sewing machines, or liquid paper, although, I've discovered,liquid paper doesn't work on a computer screen! (just kidding-backspace here is my best friend)!
Yours in Fashion passion...
Suzanne M.

"Fashion is the pursuit of perfection, style is the acceptance of one's flaws" ~ Francesco Clemente