Age and fashion are a touchy subject but... I'm 'going there'! I recently read an online article about a supermodel being knocked off of her pedestal by a fashion editor proclaiming, 'you're too old to wear that!', in reference to the over 50 super model WEARING A BUSTIER (FAKE-GASP!!)'. I asked myself, (after examining the photo multiple times) is this a photo of her at 30 because she is by no means a typical 50 year old neither in appearance nor profession. It looked perfectly acceptable to me, after all she was going to a bash, not presenting a dissertation! Regardless...I never looked this way at 40, 30 OR 20! And needless to say, It's unlikely to be work attire for any of us, unless, well...you ARE a model! My personal opinion...if you're buying it, wear it wherever you see fit! But let's have a look at some ageless fashion. At least my over 50 year old eyes, think so: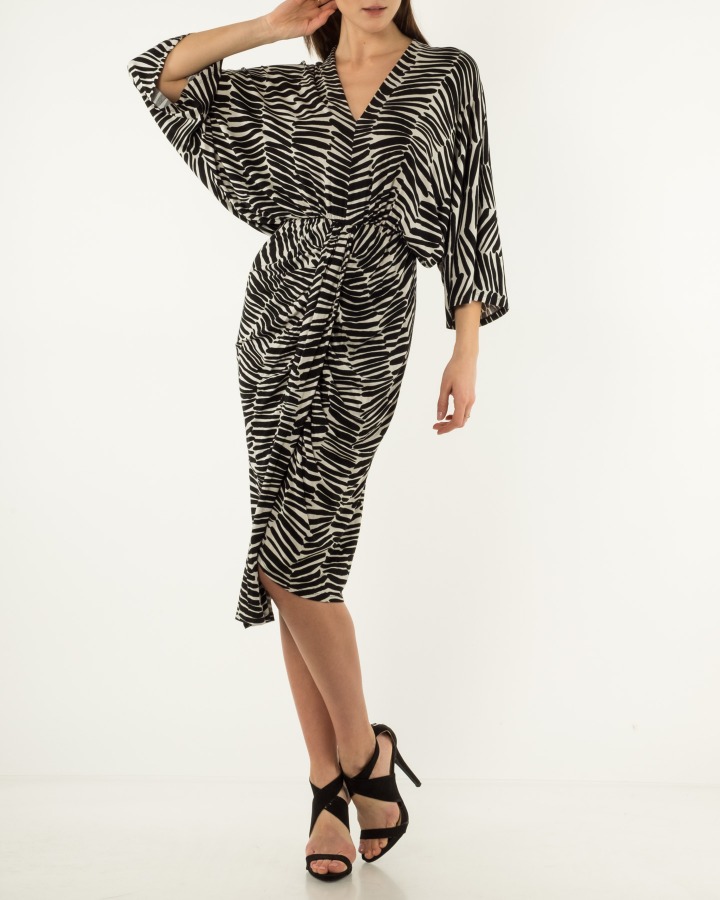 Fear not, the fashion police will not show up at your door. After all, is there an age expiry on sexy? This is a bold, fashion forward, statement! You don't need permission to show up and show off! Yes, you will get noticed! But that's the idea.
Spencer+Shaw zebra dress (zebra print) was $149 NOW $95 in store only
When the weather gets melting hot, and you feel so inclined, just do it, why hide if you're not shy. Although if you are a bit, note how the look on the right, still keeps it cool, but adds a dimension of demurity! (no, I did not make that word up!).
Spencer+Shaw asymmetrical stripe dress (white/navy) $132
Do Everything In Love asymmetrical knit shawl (5 colours) $45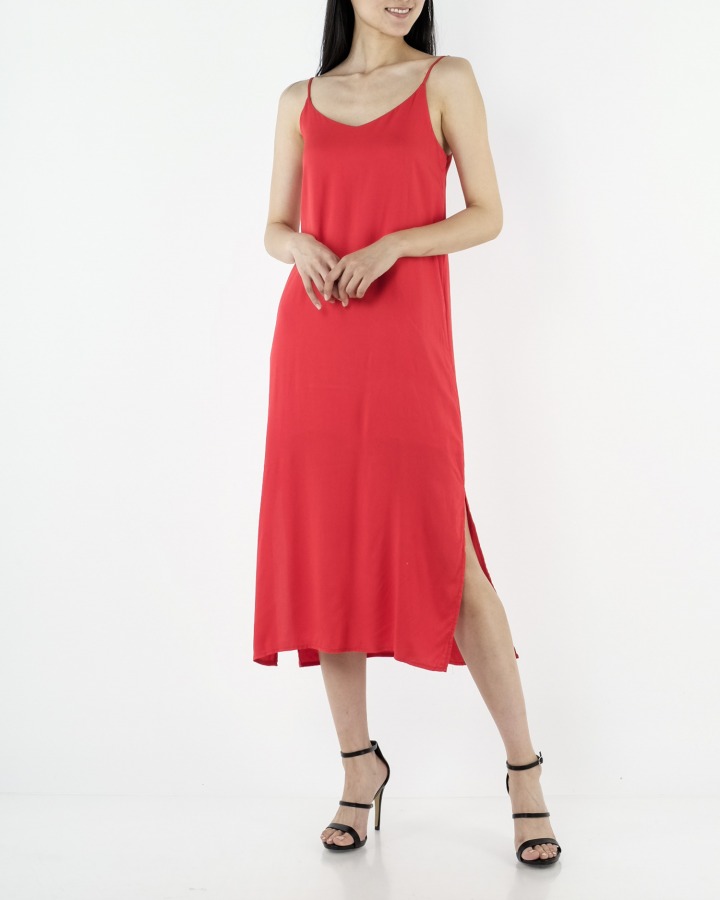 Red is for everyone! As smashing on the dark haired model as would be on a red head, as would be on someone with snow white hair! By all means add accessories of choice OR simply just red lipstick and make your entrance! Made of rayon, which is such a great flowey fabric in a slip dress design, likely a staple in everyone's wardrobe.
Spencer+Shaw midi length slip dress (red hot) $99
This super artistic, split, pieced pattern kimono in a very neutral, nearly nude shade is just so chill looking. Add a sun hat and your favourite walking shoes and you have a grab and go look for most warm weather days!
Do Everything In Love side stripe kimono (beige) $49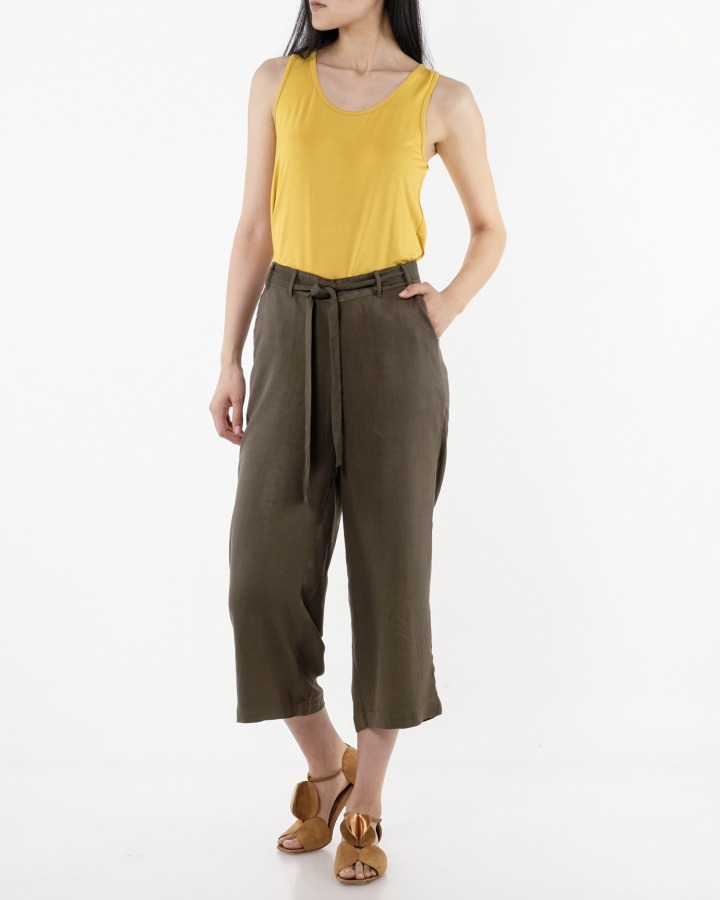 Crop pants, especially wider leg pants, are everywhere this season. While they compel us to wear with flat shoes, they look just as great with heels, and wedges. It's entirely up to the destination and, of course, your mood.
Kaffe cropped rayon pant (olive or black) $79
Chris+Carol tank top (5 colours) $32
On the left a very casual sporty dress. Too short you might say? If the thought of something above the knee, makes you dive under the covers... don't stress. Try wearing it with bicycle shorts and a crop cardigan, kimono or even long cardigan for evenings or waterfront walks! The look on the right...too mature? Consider that at any age, we might need a professional look be it for an office, interview, school or medical facilities type professions.
Ichi sleeveless dress (navy, bisque or black) $59
Cream side gathered dress (bottle green or cobalt) $89
Age is really just a number on our drivers license. It doesn't really dictate whether we choose cotton candy over carrots or crossword puzzles over crayons! Tasteful is in the eyes of status quo, it seems...or...maybe your boss, and your Mother in Law! Ok just try not to scare your grandmother or children! However, do have some fun with your style!! Creativity and fun have no age limits!
Yours in Fashion passion...
Suzanne M.
"Don't look for society to give you permission to be yourself" ~ Dr. Steve Maraboli
---
... read the full post and reader comments