Don't forget...Plum can also be found on INSTAGRAM!
There are multiple versions of where Valentine came about or the need to celebrate it. One possible version has it's roots in religion (Catholic). Stating, during the time of Emperor Claudius II, Valentine was a priest. Claudius felt that single men were better as soldiers, thus he forbade marriage for young men. Valentine saw this as a travesty and bravely defied the rule and secretly performed marriages for young lovers. Only to meet his fate and was put to death. Thus it's thought we celebrate his death or burial. Hm, how cheery! But where did the red come from? Or Chocolates? I'm not honestly sure I even care! But we do benefit from both. Let's look at some possible date night possibilities: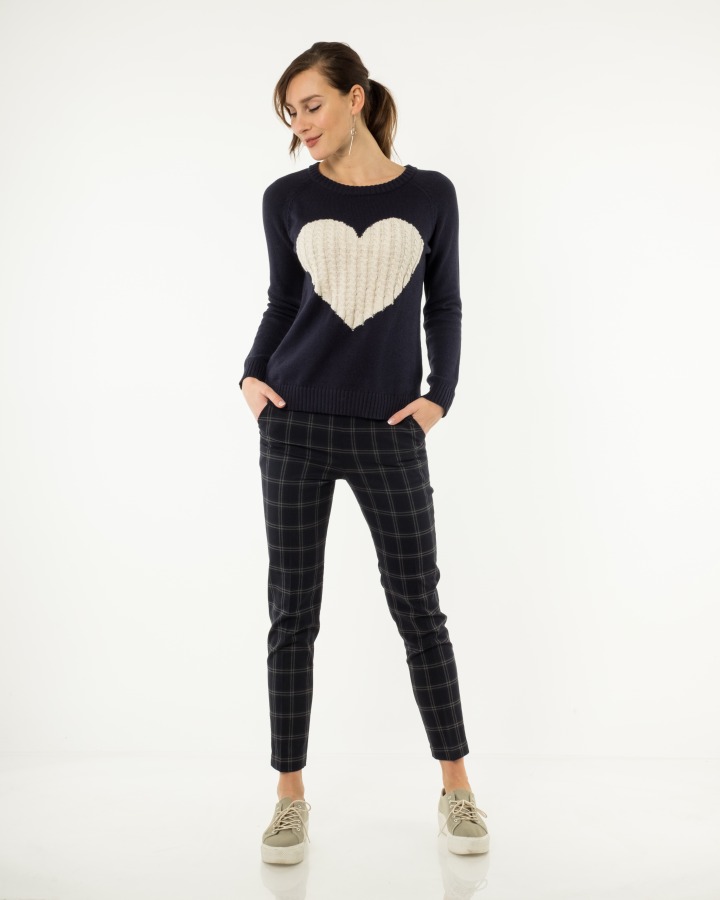 How much do you love this!! Let me count the ways! I think this outfit is just as cute as a candy apple! The heart has texture, don't you think? Put together with the plaid pants, a great date outfit, for hanging out with your girl gang or....a date with you! 'Me' time is super important as well.
Mak crew neck heart sweater (black/pink or Navy/oatmeal) $69
Motion elastic waist pant (navy) $89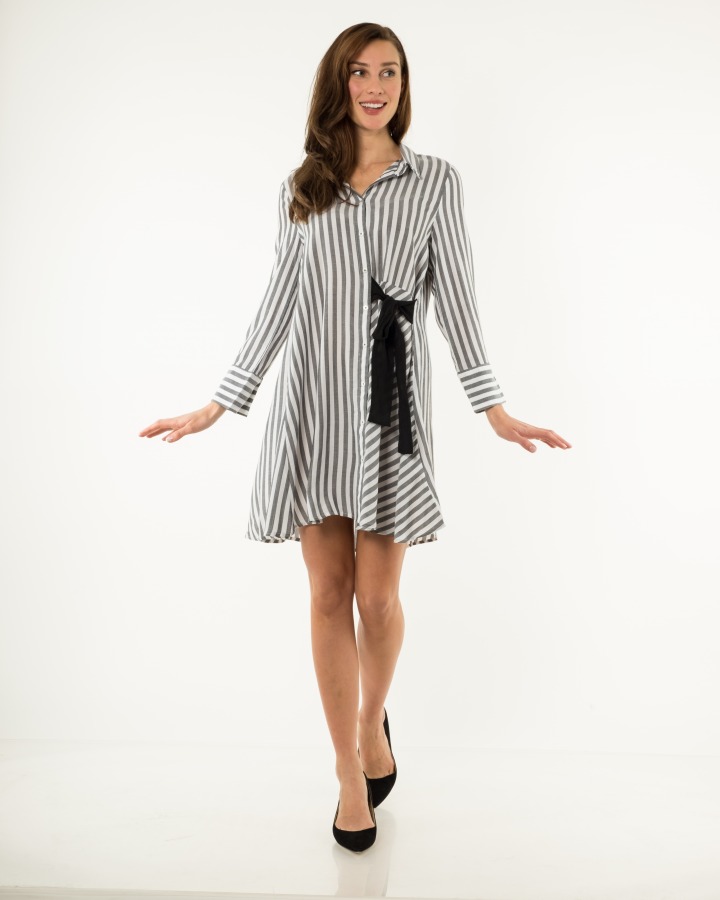 Move over Beyoncé....we just put a bow on it instead! A sweet tongue in cheek version of a men's shirt with a twist! I love the fresh way this is being expressed in this picture...keeping it simple with black pumps. And who needs a date...dress up for you (or your Mom, or your sister!)
FIND THIS instore only!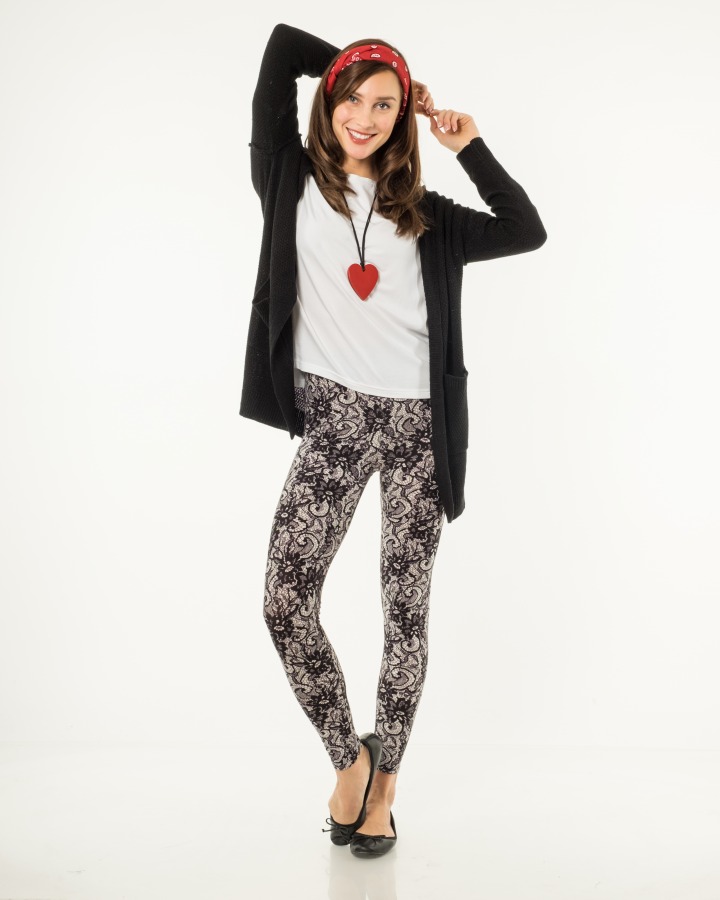 This is absolutely adorable and bold as your feelings! Take the casual away from this by adding a long coat or blazer and some cut out ankle boots, knee high boots or riding boots. These resin hearts have been hugely popular. Find them in other colours as well in store.
Be Cool hooded sweater (black or lavender) $69
Leggings and resin heart found in store in various prints and colours
Also what I found attributed to Claudius II, 'heart on your sleeve' reference; speculation in regards to his prohibiting marriage, yet he did allow temporary coupling, during a festival. Men would draw names to establish who their lady friend would be for the year (Interesting concept!). He would then wear her name on his sleeve for the duration of the festival. A sweet concept but how would that work today with privacy laws! That's not a very romantic thought, sorry!
Yours in Fashion passion...
Suzanne M.
"But I will wear my heart on my sleeve, for daws to peck at!" ~ Shakespeare's - Othello, Act 1, Scene 1, 56–65
... read the full post and reader comments