Looking 'cool' with a casual, effortless appearance is not as easy as it seems...or is it? There's a fine line between casual and...well, sloppy. The rugged look of aged denim can have a truly negative effect, if, all elements are not taken into account (ie: footwear, accessories, quality). Take a peak at some of what Plum has, that I feel, exemplify 'casual' done right.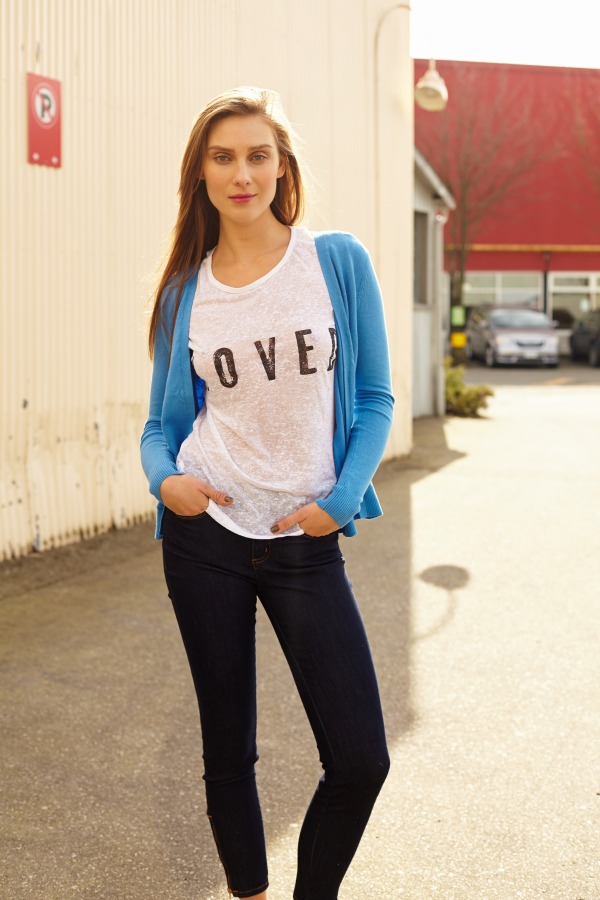 Nothing like a statement T to create a look which takes the place of accessories, if uncomplicated is your choice. The simple nature of the t shirt and dark denim, create a fresh image...not much else is needed. However, if adding a necklace is preferred, by all means that would also work without creating something 'too busy'.
Press Boat neck t shirt (white or black) $50
Kersh Open Style Cardigan (9 colours) $59 (Don't forget about the current cardi promo)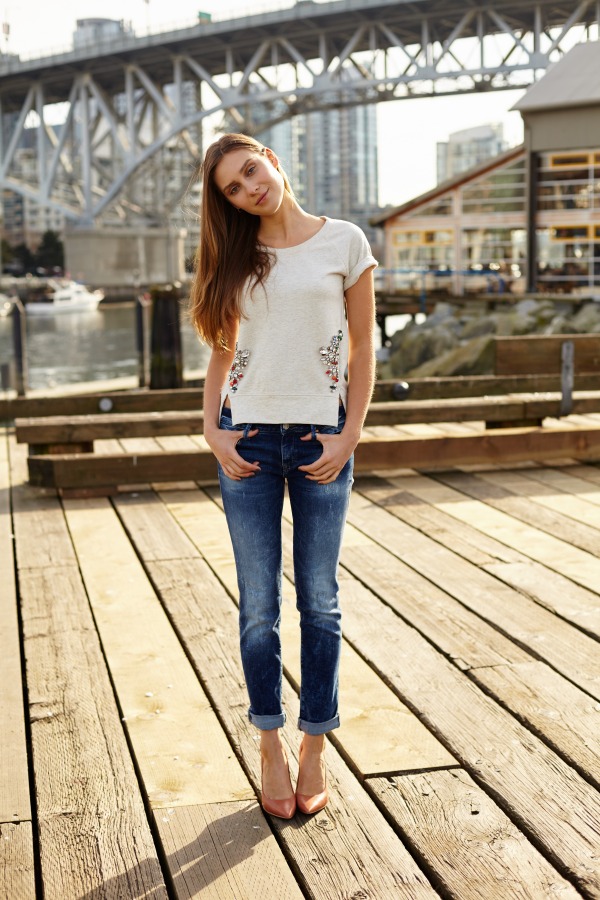 Vintage denim creates a personal, lived in feel; like you've worn them for years and made them your own. However, putting together contrasting components, such as very feminine shoes and top, helps avoid the 'I woke up in them' look (not to be confused with the 'I woke up this way' look). The jewelled sweater and heels infuse balance and create a 'funky, cool' vibe.
Mavi Emma Boyfriend dark vintage jean $108
Sydney short sleeved jewelled French terry top (coming soon).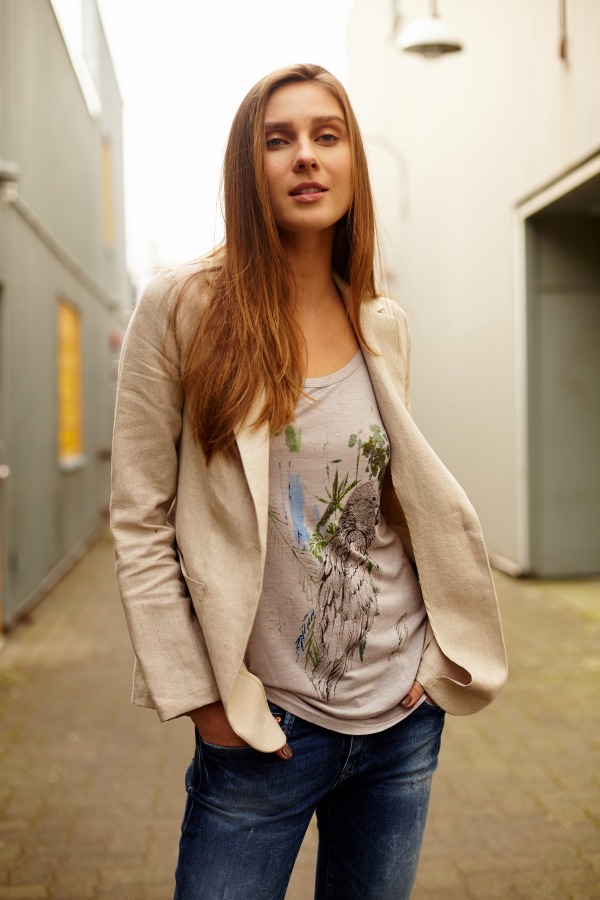 Above (front email) image is just an easy, complete, fresh presentation. The Tobias jacket is 100% linen, which exemplifies spring...light, breezy and natural. This is such a beautifully tailored jacket. Add a graphic t shirt to your vintage jeans and you're set to go.
Tobias 100% linen jacket $169 (as always Tobias is designed and made in Vancouver)
Nümph Macaw tank top (Lt grey Melange) $45
So when it comes to casual, cool comfort (say that 3 times), the factors required for looking carefree and not careless with your style are somewhat elementary....balance...which essentially is all about life in general...wouldn't you agree?
Yours in fashion passion
Suzanne M.
... read the full post and reader comments