Welcome back fall (almost), I've missed you. Time for a coupon, for return to school, end of vacations and time to put your clothes back on. I meant jackets, boots and pants! It's been an exceptional summer, with lovely sundresses, sandals, short shorts and the occasional ALS challenge...burr!!!
So, the season I love the most...autumn has arrived!! Love the jackets, boots and the urge to wear jeans again is emerging! And long gone are the days when I was a girl where there were only 2 fits, the guys fit, and skinny girl fit....(which I was not). And Levi's dominated the scene. Now there are more brands than twitter accounts. Plum has some of the best fitting, best looks in denim. This from a certified denim hoarder.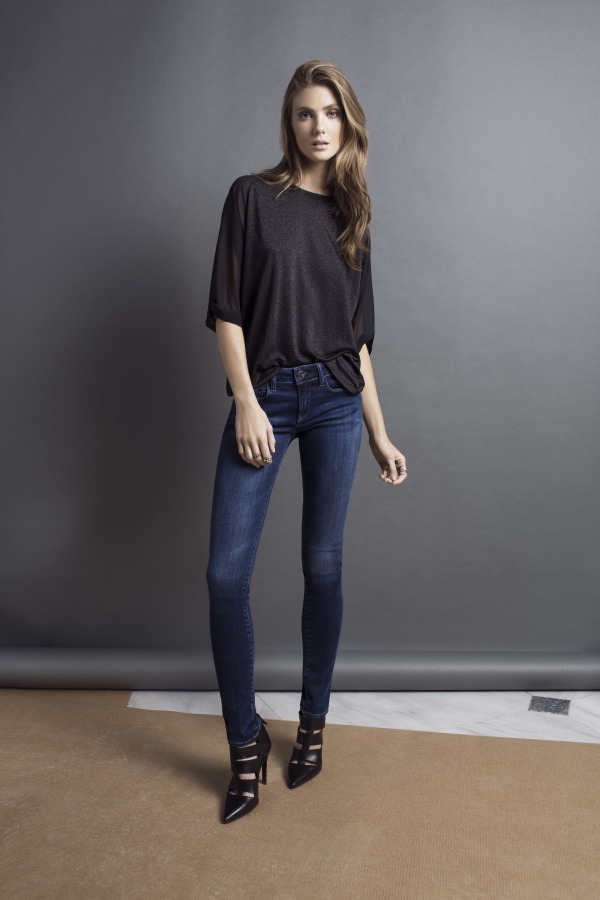 Mavi makes some wonderfully fitting jeans. With some very innovative denim processes and finishes.

Love the Alexa skinny jeans (above). (nope, I'm still not skinny) but I love that I can wear something that says 'skinny' on the tag. Mid rise typically means that you need not feel like you're wearing your 'mom's' jeans, however, comfortable enough so that you're not spending the day pulling up your kids AND your pants.
The Mavi Molly (above) have a ubiqitous leg cut. Sophisticated looking, ideal for pairing with stillettos, and great with boots as they fall just nicely over the width of the boot. The dark finish is a great alternative in many social occasions to black pants. Acceptable in many work environments and worn with a blazer to bring balance to the casual nature of denim.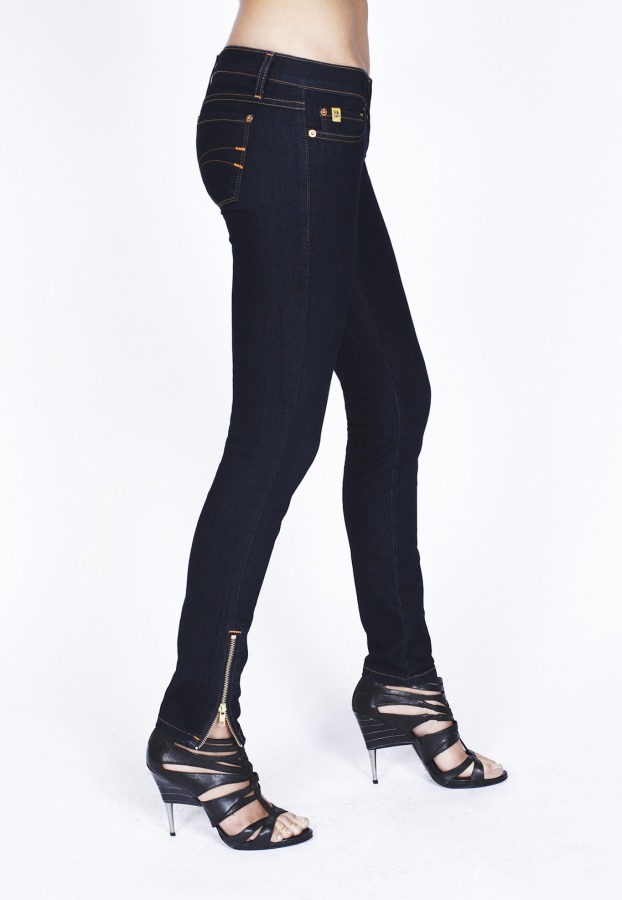 And of course these super sexy dark skinny (Yoga jeans). I love the rock star influence with the super edgy heel, works well with the zippers.
FEATURED ON OUR EMAIL, the Mavi Jogger are the most amazing jeans I've ever owned. And trust me, I could open my own denim store (ok maybe more of a closet). Made of cotton, eme and elastane, they're like jogging pants in disguise. As they have the perfect denim finish. Don't let the drawstring and elastic waist fool you. While they can endure any and all activities you throw at them, such as you accidentally fall asleep in them, you won't awake feeling like you've been wearing a torture devise. These are very fashionable jeans (comes also in a darker shade). Roll them up for a casual look or down with slingbacks. I purchased several pairs, some to fit snugly with tunics, and some loose, more boyfriend style. You have to have these! Go get a pair now! I'll wait here.
This great coupon features some of the best denim around, Mavi jeans made in Turkey, Yoga jeans, made in Canada, and new Dish jeans. This coupon is for a limited time, so waste no time pondering. Go and prepare yourself for the season of scarves, hats, apple cider, romantic walks through the colorful leaves (and then raking them up)!
Kickstart fall with this great coupon. Limited time. Fall will last longer than this coupon.
$ 20 off Mavi, Yoga, Dish regular and black denim

August 29 to September 14

Dish exclusive to Calgary location
cannot be used in combination with any other offer
Have fun with your Fall denim Harvest
Yours in Fashion Passion
Suzanne M.