We think jeans and a T is a great look that seems to endure! But this spring the look has the benefit of coloured jeans. We know... we know... you probably are a little hesitant to go for those bold jean colours, but wait a minute … it is not that outrageous if you remember a couple of tips.
If you are going to wear a bold colour on the bottom don't over do it with colour on top. Wear something plain like a white or neutral coloured T on top then punctuate with a bold coloured accessory like a scarf or bag.
And if your look is denim, like the yoga jeans, then any of this season's fantastic colours can go on top!
For a limited time: Buy a pair of jeans at Plum, and get a Cap Sleeve T-shirt for $5 (reg. $20)! See details.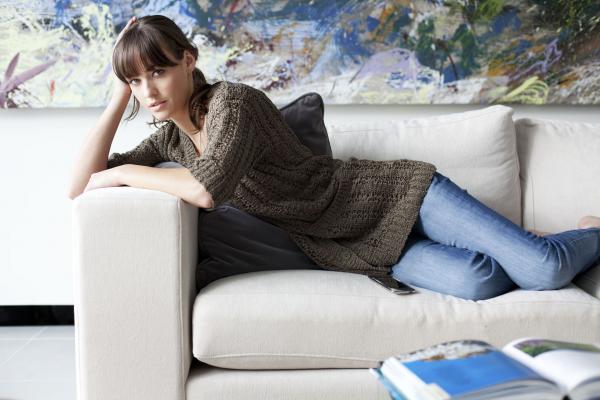 Kensie Tape Yarn Sweater Cardigan in Driftwood. $88
Mavi Molly Straight Leg Jean in Light Brushed Dominique. $98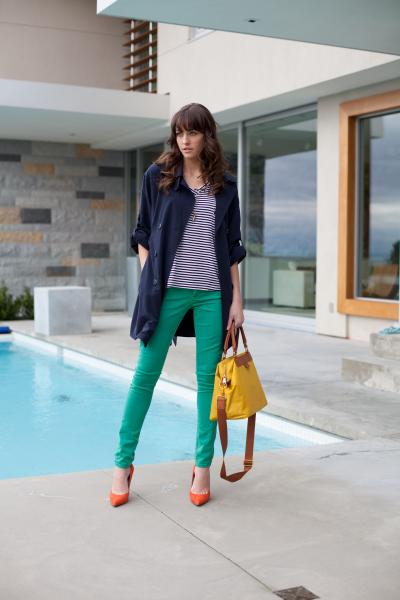 BB Dakota Micro Twill Belted Coat in Navy $134
Mavi Alexa Highrise Skinny Jeans in Barcelona Green $98
Plum Dolman Sleeve Side Pocket Top in Navy/White $59
Co-Lab Small Nylon Tote in Yellow $65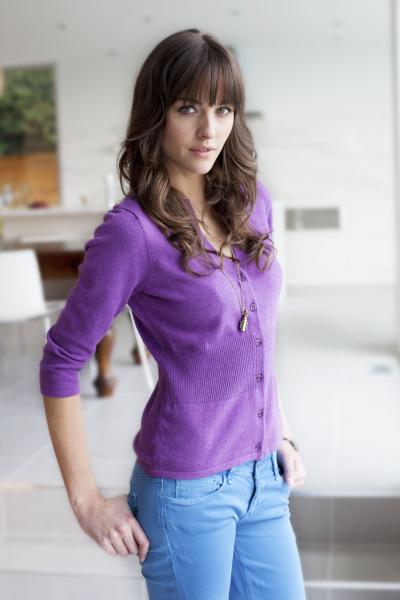 Kersh Ribbed Waist Cardigan in Pansy $49
Mavi Alexa Highrise Skinny Jeans in Daphne Blue $98
Wish Tonic Charm Necklace $22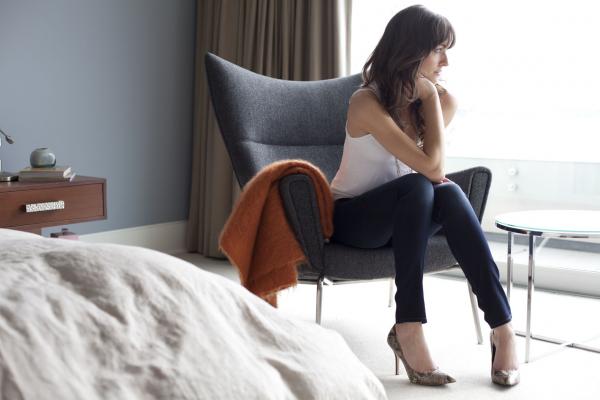 Mavi Alexa Highrise Skinny Jeans in Dark Sateen $98
Plum Longer Back, Slub Tank Top in White $39
Multi Chain Necklace $35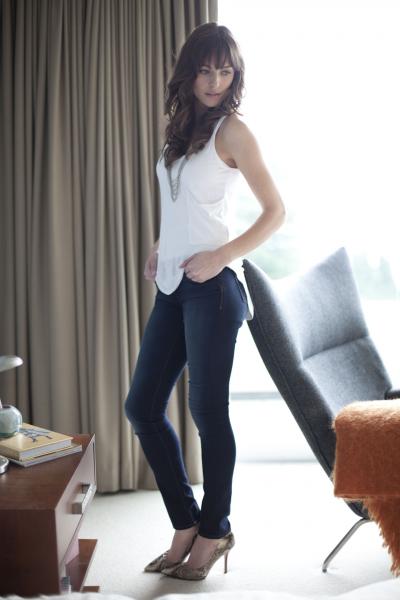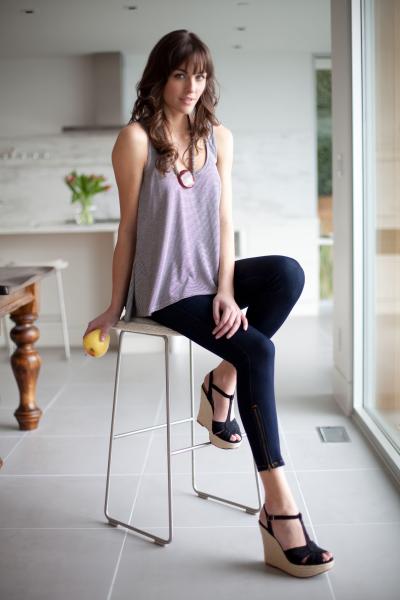 Second Highrise Skinny Yoga Jeans with Zip Ankle in Rinse Indigo $120
Plum Striped Knit Tank Top in Black and White $49
Necklace with Large Resin Center Pendant $35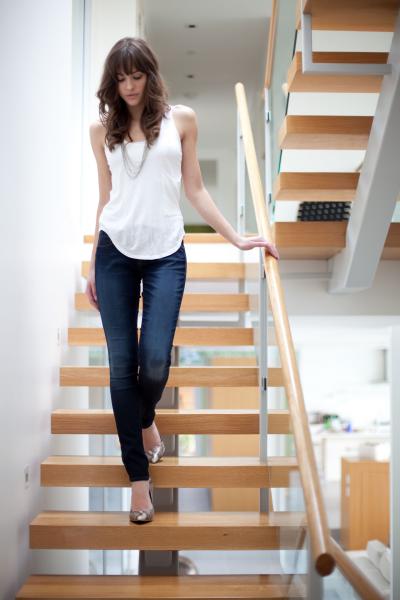 Mavi Alexa Highrise Skinny Jeans in Dark Sateen $98
Plum Longer Back, Slub Tank Top in White $39
Multi Chain Necklace $35

Our question to you today: Which is your favourite look? Jeans or yoga pants? ... read the full post and reader comments