Fashion is fun partly because there is a huge wealth of dressing options on the market. Quite literally, there is something for everyone, every taste, and every style. But the number of choices we have to make when we're shopping (or even just getting dressed in the mornings) can feel a bit daunting at times. So it never hurts to have a few tips at your disposal, amiright?
With that in mind, today on the blog we're going to be talking about how to wear wide leg jeans, a stylish and oh-so-comfy alternative to the skinny jeans that have been dominating the jean scene. I'll walk you through the pictures below and show you just how easy it is to seriously rock this trend.
A huge thank you to the fabulous Plum staffers who styled and modeled in these pictures!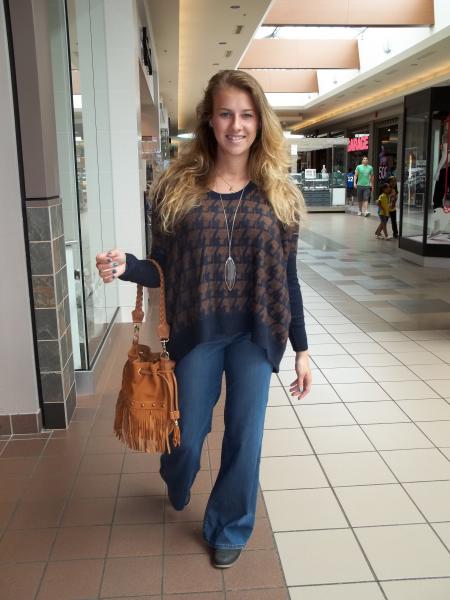 Lydia Rose paired her wide leg Mavi's (now only $49) with a cozy sweater and fringed bag, channeling the effortless esthetic of the 70's. The pendant necklace and bold print of the sweater keep the look pulled together and stylish.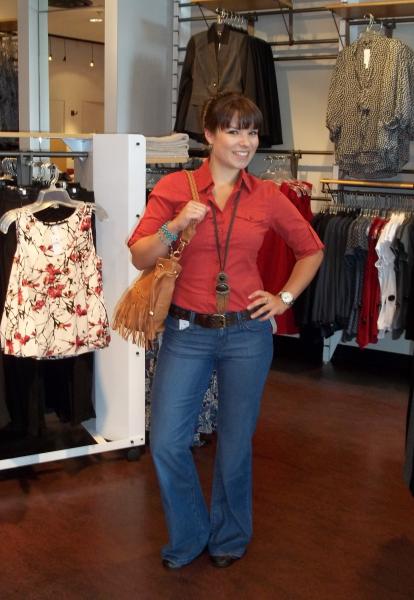 Think wide leg jeans are not figure flattering? Think again. If you want to show off your shape, follow Amelia's lead. She tucked in her collared shirt and finished the look off with a wide leather belt. The long line created by her pendant necklace keeps the outfit from looking broken up.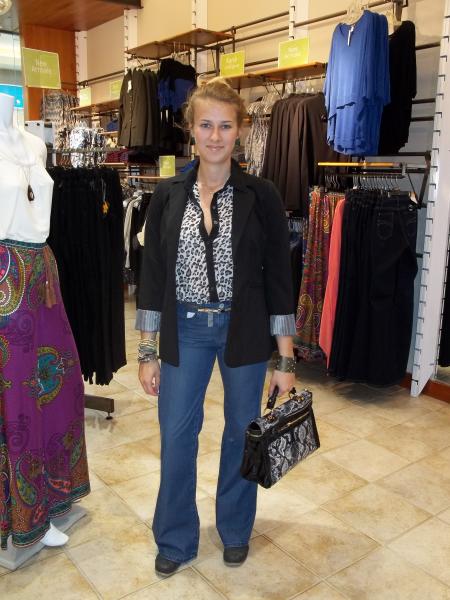 If you want to dress your jeans up a notch, swap out a more casual top for a sheer blouse and blazer, like Lydia Rose did. Add some chunky jewellery and a textured bag and you're polished (but with a cool edge) for your evening out.
Heels or wedges look fabulous with wide leg jeans, particularly if you're petite, but I know not every woman is a fan of them. If you're apprehensive, look for a low wedge with a slight platform at the toe. This keeps the angle of your foot from feeling too extreme while still giving you a little bit of extra height.
And remember, there are no hard and fast rules in fashion. If you're unsure of how to style a particular item, just experiment with it. And don't forget to have fun!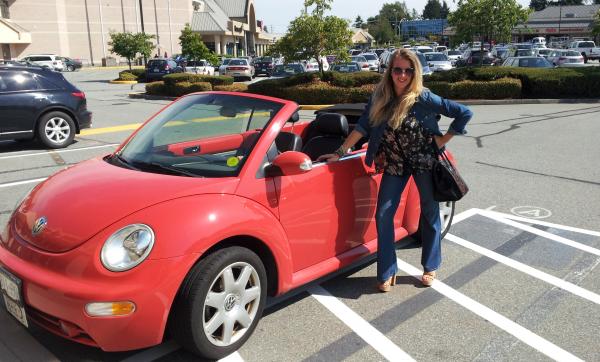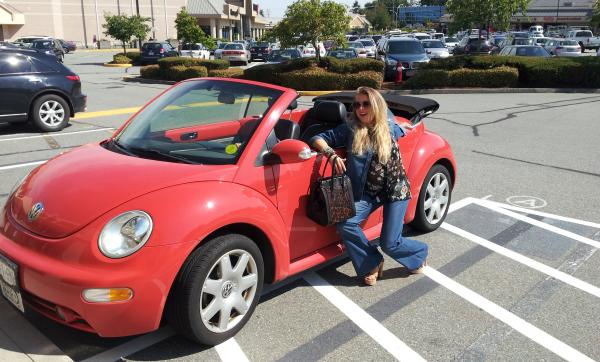 Our gorgeous gals are wearing head-to-toe Plum, except in the final two pictures, where she's added ZigZag shoes and sunnies.