Plum carries Mavi Jeans and Yoga Jeans, two of the best names in the business. Mavi's have a fantastic fit and they're available in just about every cut and colour under the sun. And Yogas, they are the comfiest pair of jeans you will ever own because of their unique, 5-way diagonal stretch.
The right pair of jeans is one of your most valuable wardrobe staples. You know the pair I mean. They are your go-to's, the kind you just have to slip on to feel good. You wear them with a plain white tee on Monday and look great. Wear them again on Friday night with your favourite heels and look even better.
Mavi Alexa Jeggings, $98 Yoga Skinny Jeans with Zipper Ankle, $120
In stores now...NEW low priced coloured denim New from Judy Blue Jeans company, we now have coral and light blue, at the too-good-to-resist price of $79. We don't have pictures of our gorgeous model wearing these yet because they are brand, BRAND new, but I couldn't wait to show off these colours to you! So forgive me, but here I am sporting our new denim.
Judy Blue Coloured Denim, $79
Get 'em while they're hot! Some of you may remember just how quickly our short-lived red Mavi's sold out...
In support of National Denim Day, $5 from every pair of jeans sold until May 15th will be donated to the CURE Foundation in support of breast cancer research.

May is also Big Sisters month at Plum. For every $2 you donate in-store, you'll also be automatically entered to win a $350 gift card to Plum! Philanthropy feels pretty good, hey? Check out the link below for details.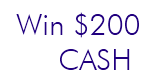 Community matters to Plum. What matters to you? Tell us in this quick survey and you'll be entered to win $200 in cash!