PLUM'S ANNUAL SIDEWALK SALE
June 20 to 23
All Plum stores
don't miss it!!
I have a big passion for thrifted items. Perpetually looking at garments with a head tilt ~ what could I refashion that into ~ a split second decision is needed, or...it's gone...GONE!!! With a lugubrious face, I then trudge around the store (yes I'm trying out a new word), knowing nothing else will do, because yes, someone else did grab it! Another sad occurrence is the gleeful feeling of finding the item at a good price and then getting it home to find out 'oh, this is why it was there'...an odd whatever that I did not notice when trying it on! And, one of my favourite stores....their prices are climbing faster than a spider up the wall....(neither of those is a great image). While, you can't take the girl out of the thrift store, more and more you can find me at sales, where, the clothing has not been road tested by someone else! So, here we have some of Plum's annual best deals! DON'T miss out! Find something fabulous for less than it costs to make it...then, RE-make it!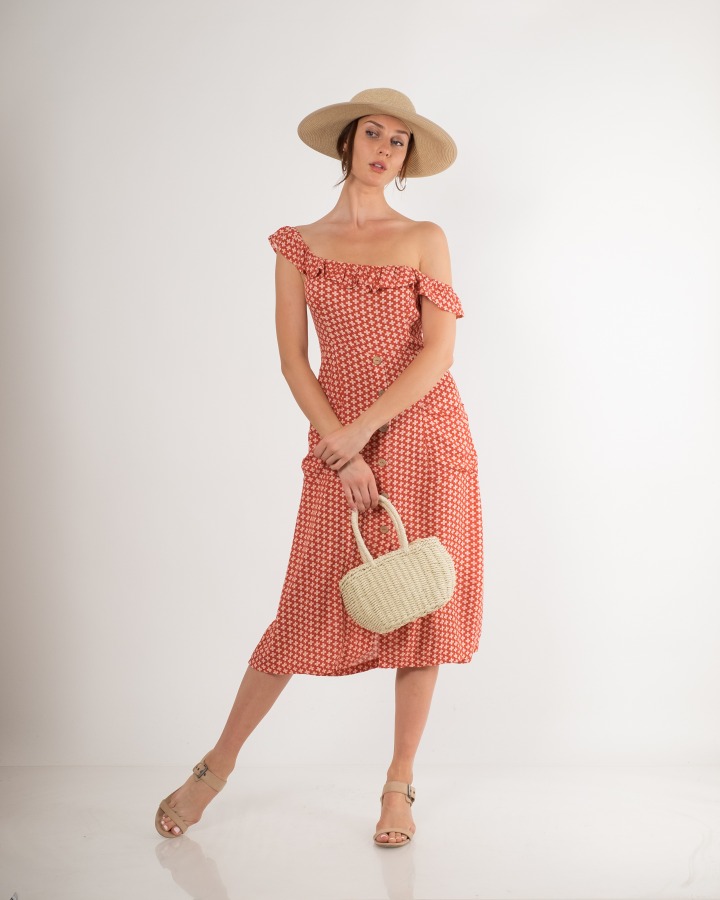 I adore this little dress...it's got all the boxes checked for the perfect summer dress...light weight, pleasing pattern, retro look AND pockets! Perfect for a multitude of summer festivities.
Lush button front dress currently $79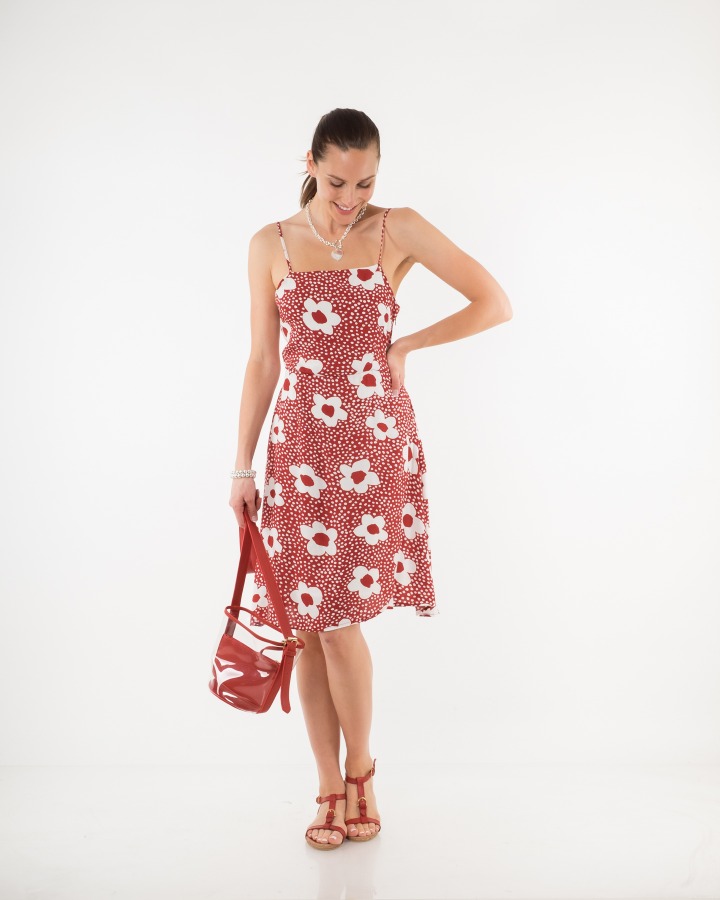 I love dresses because, if for some reason the fit is not exact, I can edit, shorten, restructure...use my imagination and voila, new... nearly custom garment. Non-profits like Frameworq regularly host events where they provide the tools (ie: sewing machine), you bring your inspiration, they then provide tips and instruction on how to fix or refurbish your cherished find!
(pssst-Plum purses, wallets and phone holders are 30% off during the sidewalk sale-check out the in store selection)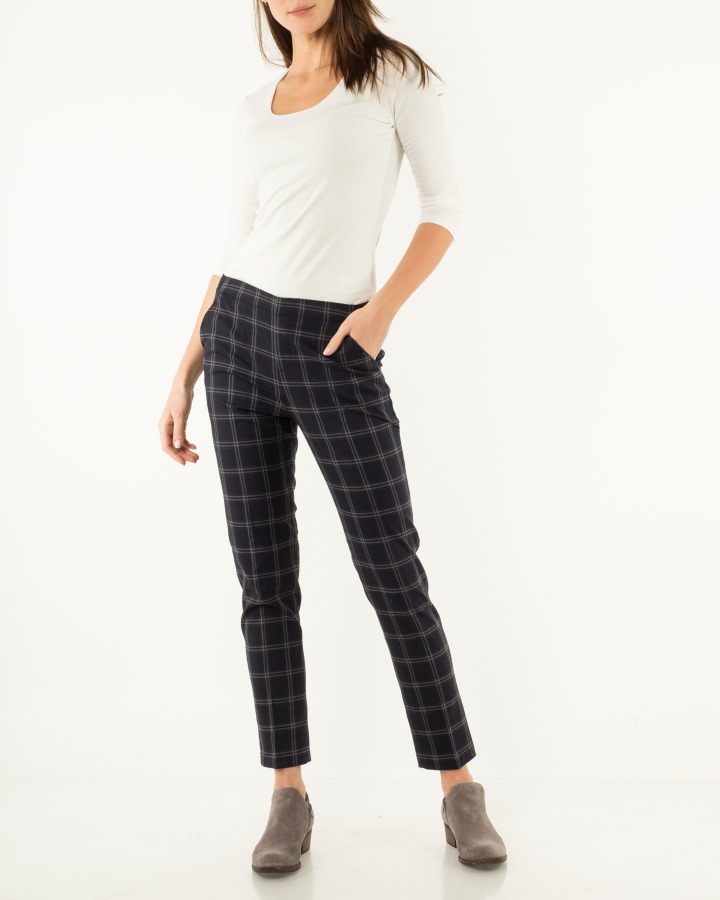 Perhaps grab a pair of plaid pants...a trend unlikely to ease up and find yourself ready for fall...only $20 during these 4 days. Buy 2 and turn one pair into Bermuda's for the summer!
Motion elastic waist pant (navy) for 4 days only until June 23 $ 20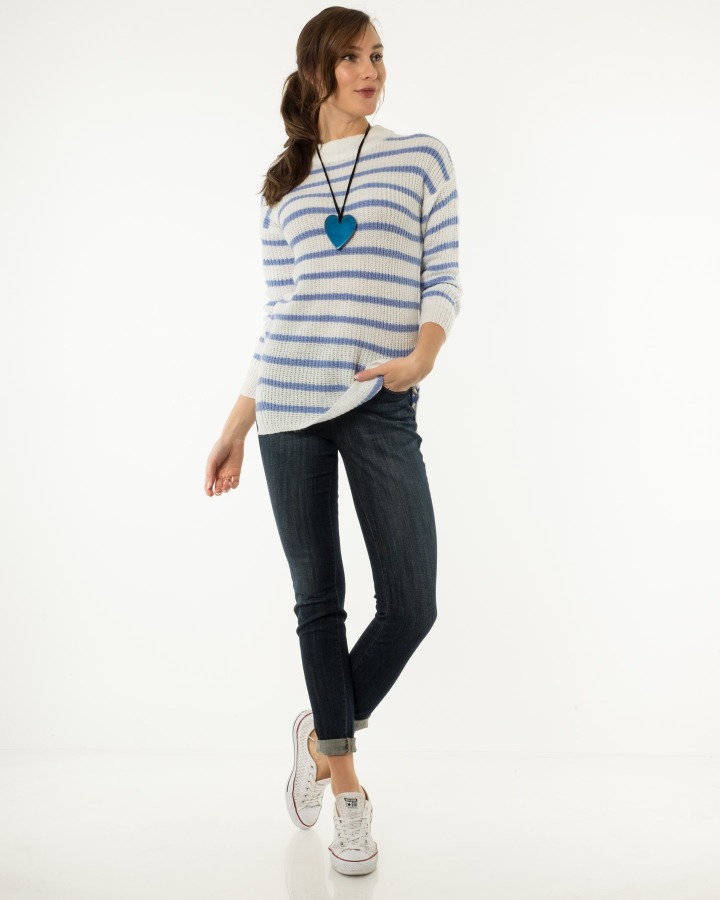 A weekend boat trip, may find you need a bit more than a tank top. This pullover is the perfect nautical look. Great of course with jeans, a pencil skirt or the very 'in' Bermuda shorts. During the sidewalk sale only $15. Of course while quantities last - in store only!
Second hand or sale items are definitely not 'less than' because you didn't pay $ 800...on the contrary, they've now helped create a braggadocios worthy moment (trying that one out too!) because not only are you a world class fashionista, you're also great with money and math!
Yours in Fashion passion...
Suzanne M.
Because I bought it on sale, I actually made money ~ Author unknown ... read the full post and reader comments