As buyer and an owner of Plum I can say that we have loved designing clothes … especially Simone dresses! So when we had to stop designing and making clothing in Canada it was tough. But we are delighted to tell you that we get to relive our relationship with our previous designer Claudia Agusti by carrying dresses designed by her for another company. Plum now carries a full range of dresses (some of the patterns and the fits come directly from our original designs) with a new name "Spencer & Shaw". You are going to fall in love with them the way you fell in love with our Simone dresses!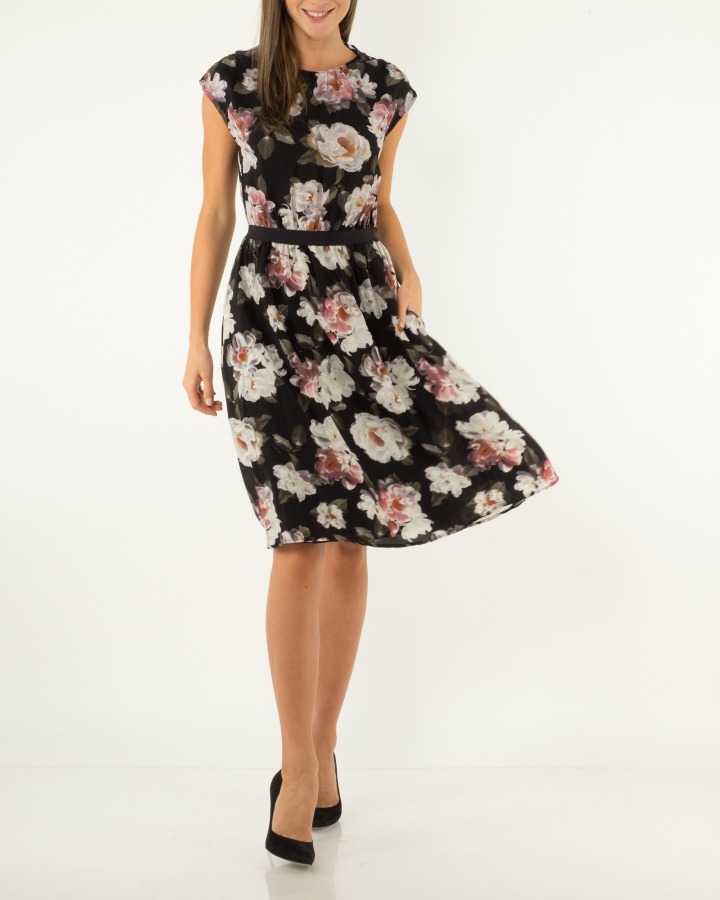 I was besotted with this bold, blossoming print at first sight. Reminiscent of garden parties, weddings but also fitting for the office, school and a wide variety of other events. Again, with Claudia's great design features, such as the mid waist stretch, and a fully lined skirt.
Spencer+Shaw sleeveless dress - elastic waist (black/pink or black/yellow prints) $110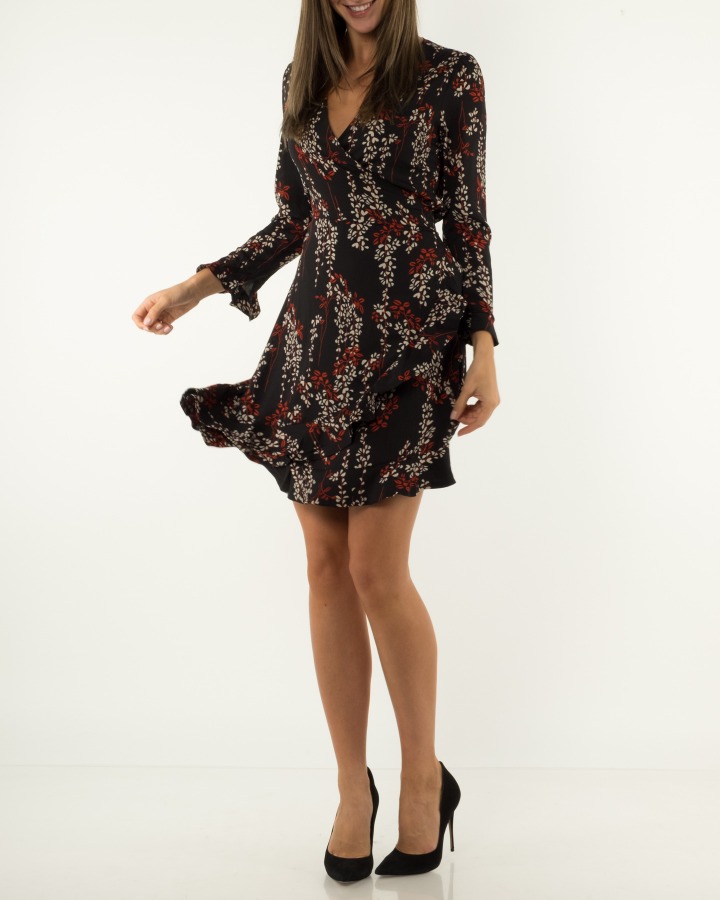 A dress which will find itself the center of attention at many gatherings and Friday night date nights. A vision of what is needed for adequate movement and comfort includes a faux wrap, designed to not offer exposure to the world, such is the case with many wrap skirts and dresses. Accompanied by a gentle frill and matching sleeve frill and lining. The perfect party dress!
Spencer + Shaw ruffle trim wrap dress (black combo print) $149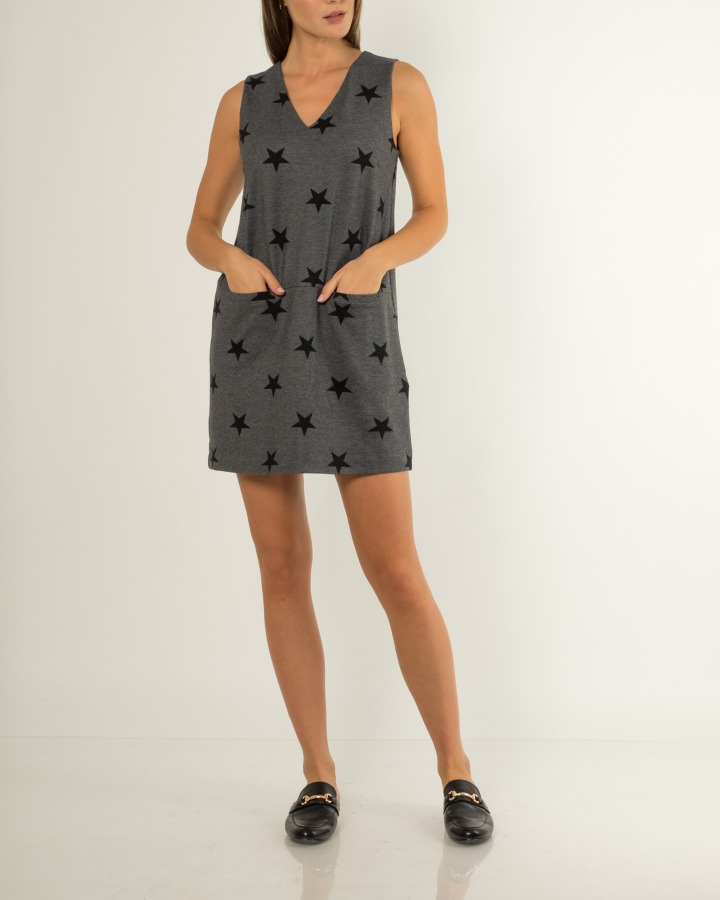 Claudia has always been able to design with fun, function and fashion! Don't let the simple cut of this dress fool you into thinking it's merely casual. Try wearing it with leggings and your favourite knee high boots, a puff sleeve blouse and a long necklace, for a more upscale look. Comprised of a substantial stretch fabric, it's sure to be a go to for weekends and days off as well!
Spencer + Shaw sleeveless mini star dress (black/heather grey) $106
The front of this dress presents as a simple cut. However, Claudia has always been able to design with all angles in mind. The back, showing a sweet ribbon tie and slight peek a boo back. We've brought this back for many seasons as it's continued to be a Plum favourite!
Spencer + Shaw trapeze ribbon tie dress (plum) $110
Names represent many things when it comes to branding and labels. And yet, over the years, there have been many companies which have morphed and changed. And while Plum has moved on from having our own design dept and no longer has Simone, we are grateful to continue our relationship with Simone's designer who continues to provide us with her magical vision!
Katie O'Brien
Be sure to visit a Plum location near you as we have many more 'Spencer and Shaw' dresses to suit all!
And don't forget about denim promotion...Purchase a pair of regular priced black or blue jeans until Sept. 23 and receive a $25 Plum certificate to use on a regular priced item between Sept. 29 and Oct.31. (instore and web).
... read the full post and reader comments