Dresses are at the top of what I instinctively look for whenever I go shopping for a new season. Plum is my first stop. Not only do they start with a fit model that generally has the most common proportions but the many years of experience of the pattern makers means different designs must be made to fit exactly right before anything goes into production. After the dresses are produced and out to the stores everyone in the company has tried them on to see exactly how they fit the huge variety of bodies working for Plum so they know how they will fit the customers.
So let's take a look at some of the styles for Spring 2015!
The dress featured on the email will satisfy all dress requirements. Beautiful, sexy, comfortable and requires no ironing, thus travels well. You should try this on.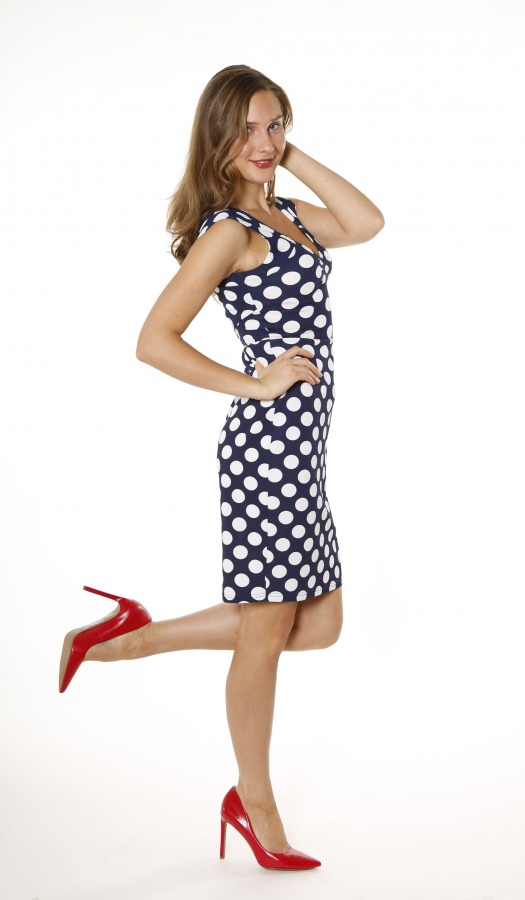 If you're searching for something to kick off spring with a bang, this is where to start. Going to a cocktail party, this dress is a perfect choice, a casual date, this dress fits the bill. Speaking of fit, this dress feels so good on. I can say this because I've tried it myself.
Simone knit dress with criss cross back (black or navy dot) $110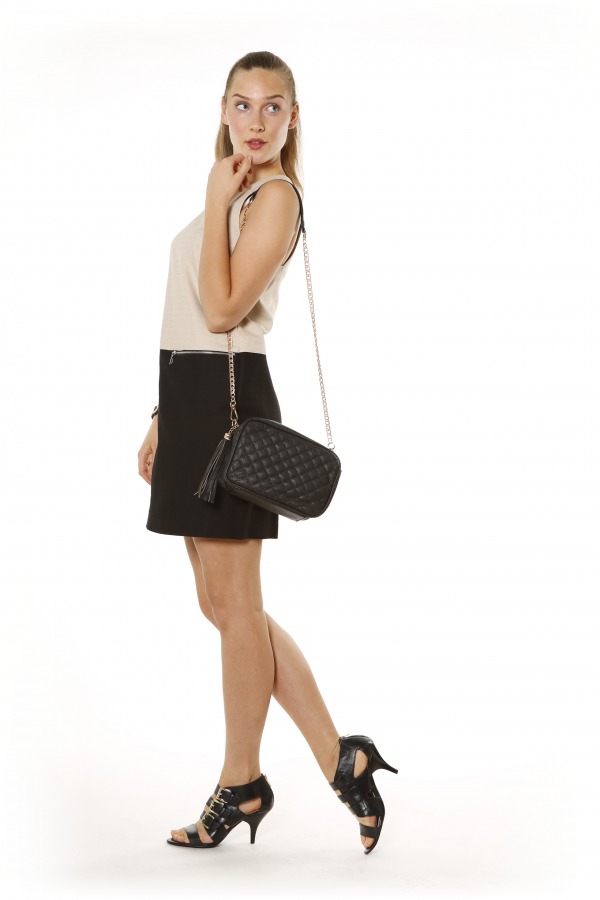 Feeling a bit like Julie from 'Mod Squad' circa 1970 (TBT) then this is the dress. Beautifully lined, v-neck front, sleeveless dress with zippered pockets. Comprised of 97% cotton with a hint of stretch for ease of movement.
Simone colour blocked shift dress with drop waist (blue or beige) $139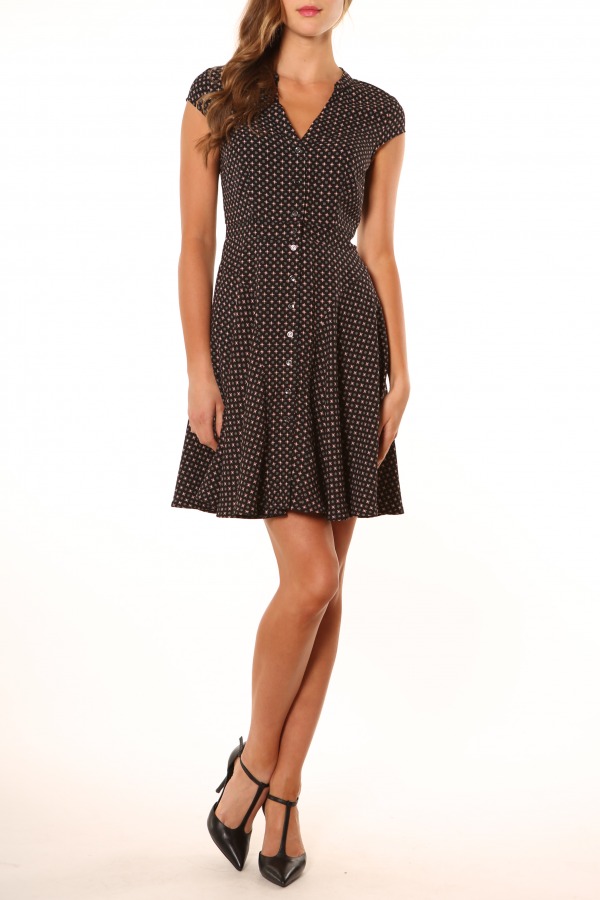 Perhaps you lean more towards something less fitted, allowing for more movement, maybe you like to dance. Such a sweet, retro feel dress. I love it with the T strap heels, but, for fun would pair it with my Doc Martens, for a casual funky, ecclectic look. Why not!
Simone button front shirt dress (beige or black print) $139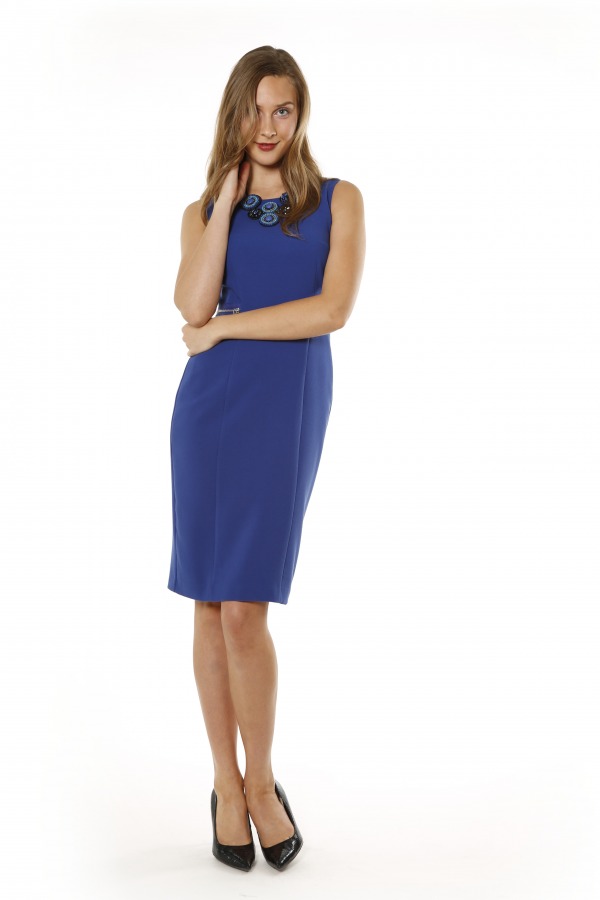 There are times when your image needs to be polished, neat and professional looking. What I like about this sheath dress is, the finishing details. The exposed zipper just brings it up a notch, giving it that unique edge. Fully lined, back zip, back slit, sleeveless dress. Looks simply stunning in ivory.
Simone sheath dress with zipper detail (black, ivory and royal) $139
Plum does not disappoint, kicking off the spring season with a gorgeous selection of dresses. So great to know you're wearing something that is unique, exclusive to Plum, and designed and made right here in Vancouver.
Dress to impress yourself...because if you're impressed, so will everyone else be.
Yours in Fashion passion...
Suzanne M. ... read the full post and reader comments