CONGRATULATIONS to the winner of Plum's Big Sisters draw...Claudia from Calgary. Thank you for supporting Big Sisters and we hope you enjoy your shopping trip!
I'm sure we all had a favourite dress from childhood, forever burned into our memories or on a wrinkled old, dog eared photo. I had a few but one of my most adored came from an Aunt who lived in New York. It was quite typically 70's, with big, bold primary coloured stripes and featuring a large plastic belt. Great, right? Well, I was only around 7. Hardly would compete with little Princess Charlotte's fashions today. But I loved it. I bet you also had a favourite! BUT let's face it, it's never to late to find a new favourite.

Despite this somewhat formal looking presentation, punctuated by the shoe choice, this dress can translate well to work attire, casual afternoon outings and Sunday afternoons, just lazing around on your sundeck! An easy fabric, a pleasing print and a really nice design...make it a great dress for multiple different type functions.
Simone dress with waist pleats (coral or royal) $119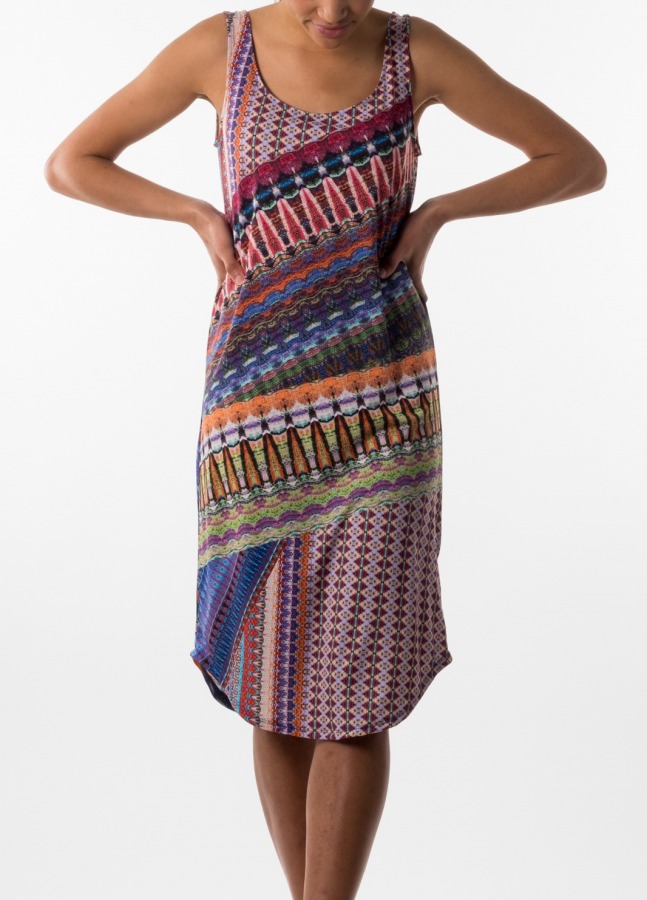 This (above) is a great choice, because of it's delightfully, happy, patchwork look print and uncomplicated cut. Shoes are left to your imagination. However, I can suggest what's popular this season; thicker wedge soles, great for good long strolls or a style preferred by many, the espadrille!
Wink wink tank dress with curved hem (multi) $95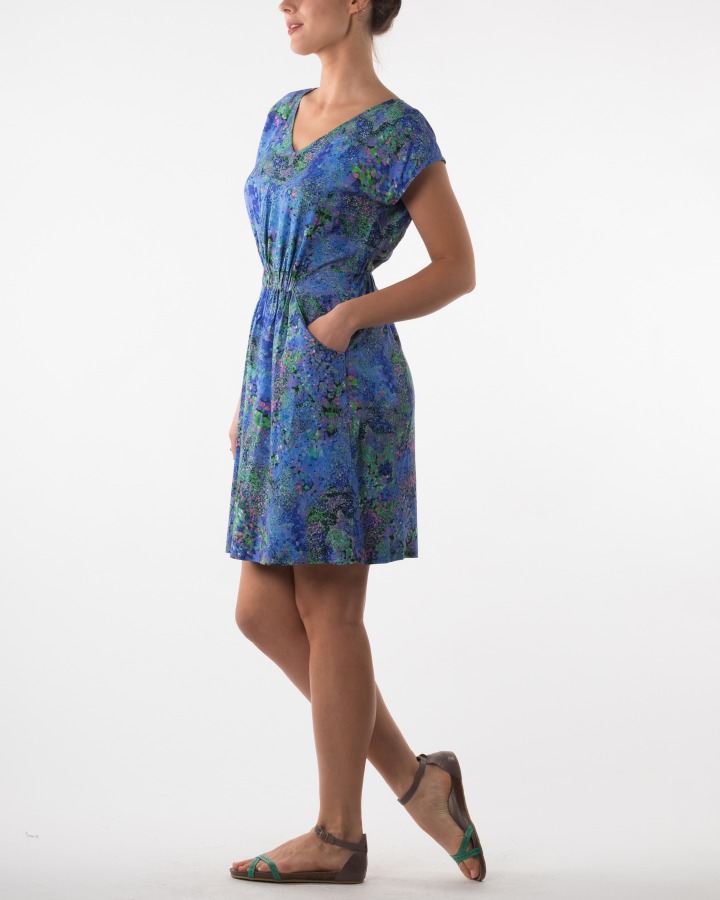 This is a terrific little day dress, with a bright blue print, super flattering neckline and a feature loved by all, pockets.
Wink wink vneck dress with pockets (black or royal) $110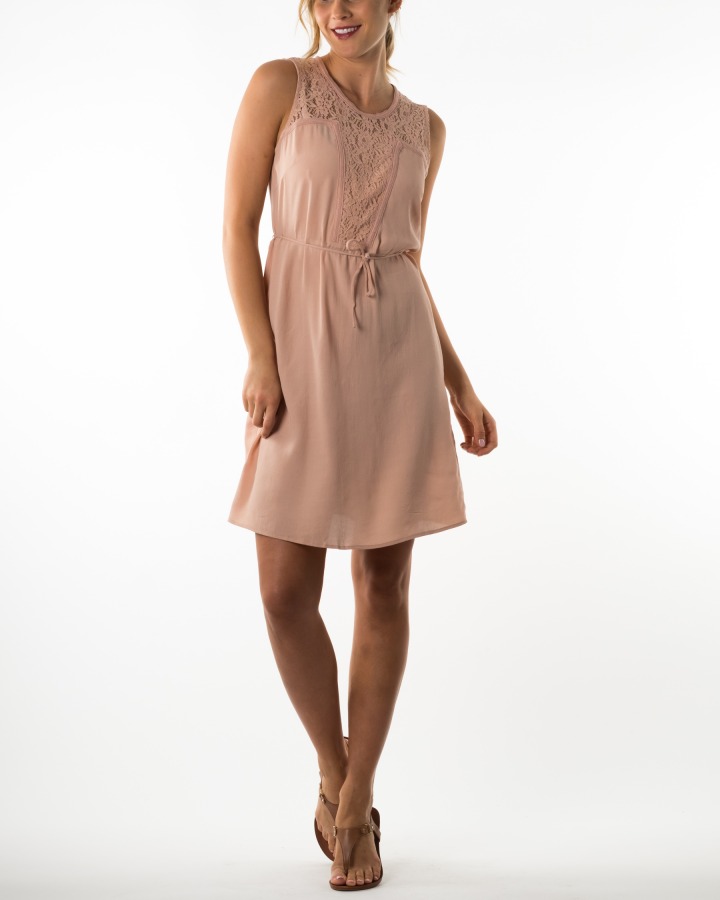 A sweet, very feminine dress, complimented by the lavish lace insert, and with a few accessory switch ups, easily goes from day to night. A great colour, apparently, for the likes of Angelina Jolie (according to Instyle Magazine), therefore it will not likely be in my closet...we don't get mistaken for one another.
Cream lace insert dress (blush) $99
So, what's in a great dress? YOU! After all...in a closet, on a hanger, or in a heap next to your bed, it's just a pile of fabric. It's you that gives it personality and style. I have no photo of that dress of mine from so long ago, however, like boyfriends, there have been many more since and will continue to be into the future (dresses of course, not boyfriends), that was just one of my first ;)
Yours in fashion passion....
Suzanne M.
Know your true measurements and dress your mind accordingly ~J.D.Salinger~ ... read the full post and reader comments