Note that Plum's dress and jacket designs are produced in limited quantity, do not miss out on your size or colour by pondering too long.
New arrivals. And no, I do not mean the relatives at the airport with luggage, or your sister's new baby. I mean, fashion, fresh new styles to make your mouth water. Remember the smell of the new Barbie or the new car smell? How excited we get when we purchase new makeup and can't wait to get it home to try it on? Well, the wait is over. Fall fashions are already in the store waiting to bring home. Warm weather aside, there are plenty of things to wear now. But maybe you're like me, and want to be prepared for the weather change.
I adore this blouse...It has an air of vintage with the stunning botanical abundant rose images. I had to show you the back, it's simply stunning. So, light and airy. A great addition to anyone's wardrobe, this is very transeasonal.
Plum oversize capsleeve blouse with back button (green or blue print) $ 75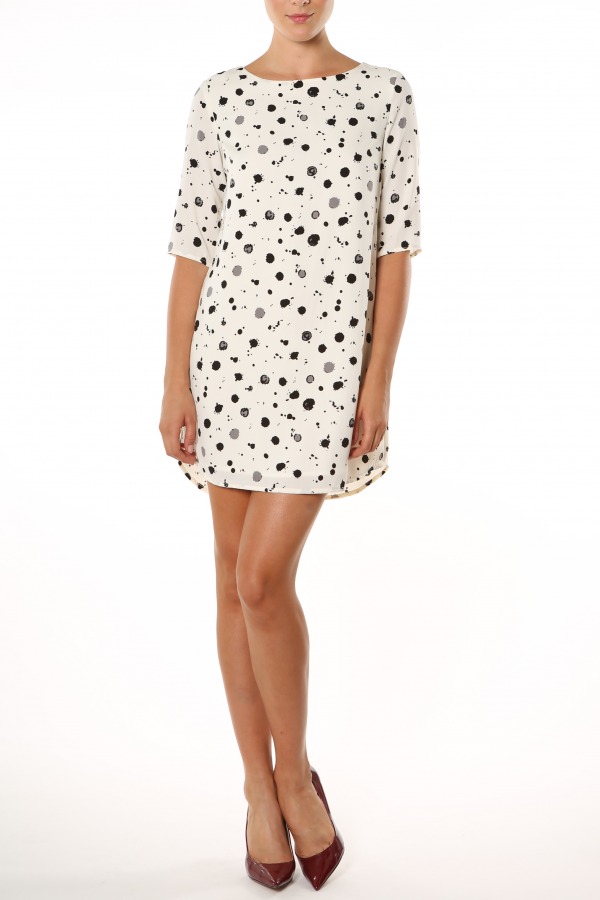 A dress that is truly fashion fun. This print is so whimsical, a splatter of black and grey colours allover. Fully lined and features an exposed zip back, curved hem and elbow length sleeves. Totally fresh!
Simone shift dress 3/4 sleeve. (ivory/black or black/ivory) $129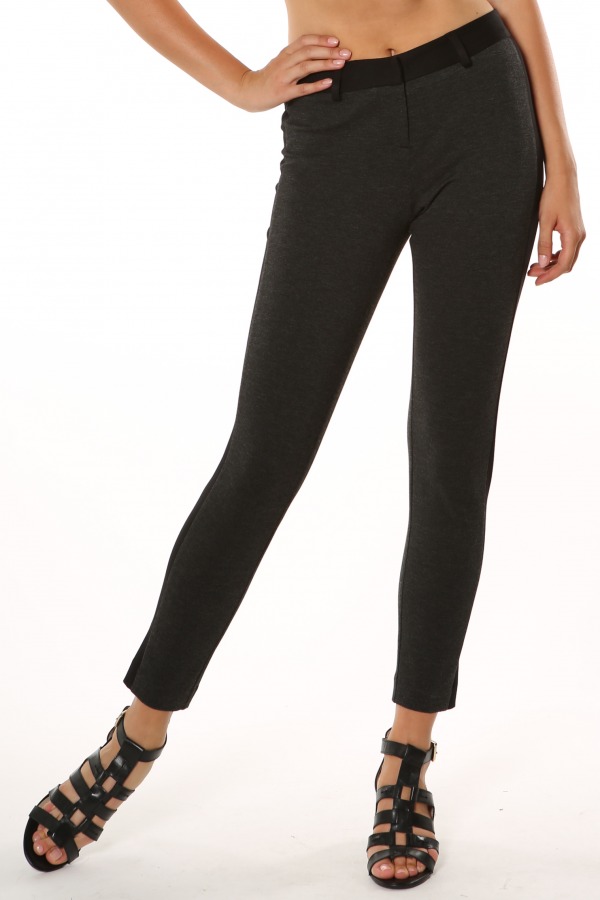 Since it's almost time to put your pants back on.....you know what I mean...since we've been immersed in dresses and shorts all summer! These are an excellent choice. Made of a fabulous rayon combination, they're so incredibly stretchy, feels like you could do a workout in them...(or perhaps just a nice walk)! Zip front, belt loops, ankle length with side insert.
Tobias stretchy pant with contrast side (black or charcoal) $94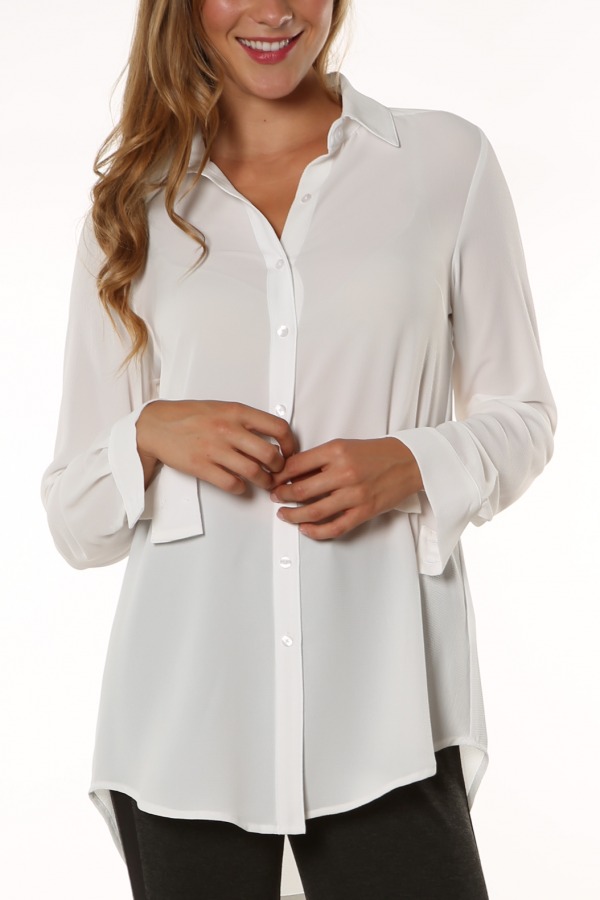 A blouse with so much potential. Just a great length for skinny jeans, ankle length pants (like the above Tobias pants), belted or open with cami and an eclectic necklace collection. Loads of creative style potential.
Plum long sleeve shirt (black, off white, royal) $82
Having recently had to grieve the loss of some great pieces of clothing that I felt would compliment my existing wardrobe, because of waiting too long to make a decision, someone else is loving them now...I don't wish the same fate for you, therefore go and check out what's arrived already. This is just a taste of what is already arriving.
And if loving fashion is a crime....I plead guilty!
Yours in Fashion passion...
Suzanne M.