Follow
Congratulations is in order, Plum has won an award, read about it here!
What is a fashion attitude? Does it leave the image of a perpetually morose looking Victoria Beckham in your head? While Ms. Beckham has undeniable style, we don't always aspire to look like someone drove over our prized Louboutin's! In my mind, attitude in fashion is not isolated to a surly, perpetually hungry expression. To me, it means deliberate. Meaning if you'd like to channel Audrey Hepburn, that image will be quite apparent by how you pull yourself fully together, head to toe with everything in between being well thought out.
James Dean has nothing on this fearless look. If you're going for the 'I look like I don't care, but secretly do' image...your search is over! Wiser than an old owl, is how you'll look. This jacket is fantastic and Bear Dance make a very cheeky line of t shirts which Plum carries a large range of.
Tobias button front shawl collar jacket (black, charcoal) $195
Bear Dance owl on tricycle (only in ivory) $32
Mavi Emma boyfriend ripped vintage jeans $118
Trying to avoid the C word but...really this sweet thing really is so cute! The attitude is flirty and fun but get out of the way, I have places to go! Free flowing swing shape with back bow tie. Terminally cute but smoking hot with cut out style shoes, booties or show stopping with over the knee boots.
Simone dress with back bow tie (charcoal, purple) $98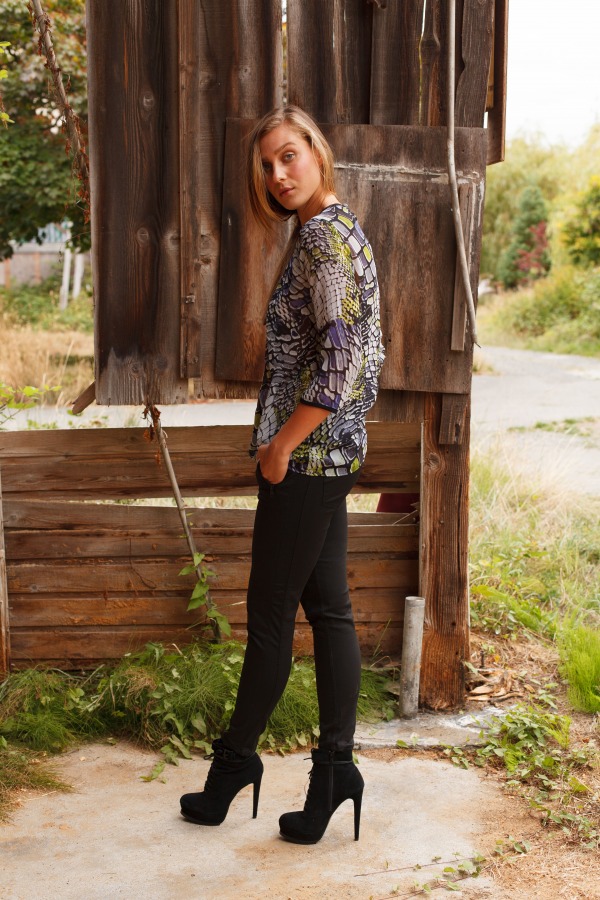 "Walk confidently in the direction of your dreams"(or take a taxi...just a suggestion)! A stunning, yet very comfortable, look (above the heels of course). The drape of the top, over the skinny jeans, no attitude is compromised.
Plum neckline pleated top (green, orange) $79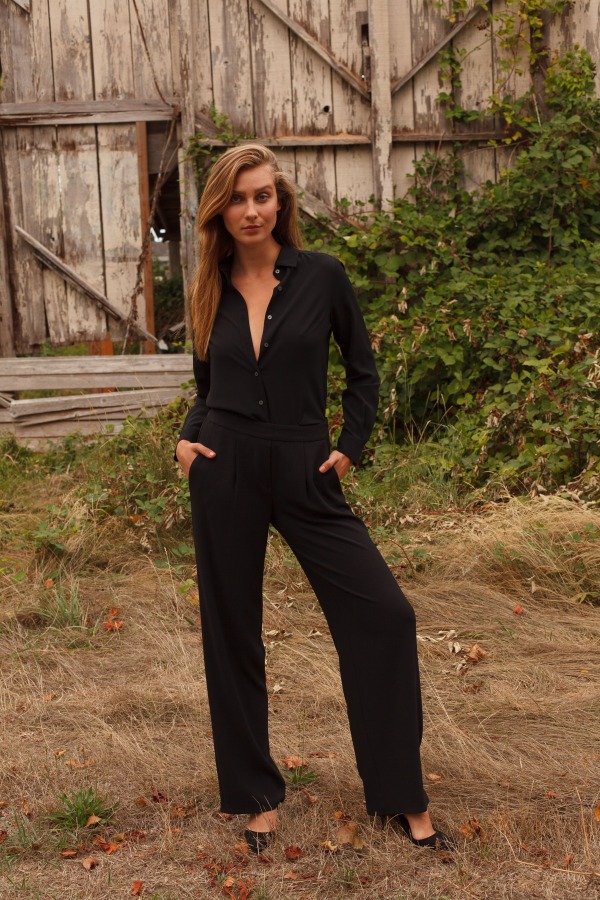 If there was one woman who had head to toe attitude, it was
Katharine Hepburn
. She was the epitome of uncompromising, simple elegance in her time. These pants are so fluid and easy but with great style, and with the tone on tone look of black, it's such a sleek look.
Plum long sleeve shirt (black, off-white, royal) $82
Tobias relaxed trouser (black, charcoal) $98
Attitude is a certain fashion fierceness that speaks to strong choices when pulling together your looks. And if they say you have a 'bad attitude', throw them a wink and a smile and remember that quote "Well behaved women seldom made history"!
Yours always in Fashion passion...
Suzanne M.