Today's office setting is changing; cubicles are becoming a thing of the past, the walls are coming down (sorry Mr. Trump) in favour of a more open/collaborative setting. Often attire is less constricted and severe, offering the ability to show a more creative and casual 'you'. Showing more of 'you' brings 'you' into the tasks. That's a very good thing. Every season Plum creates pieces that can move from event, to function to office and home. Let's look at this seasons great crop of Tobias jackets designed for life: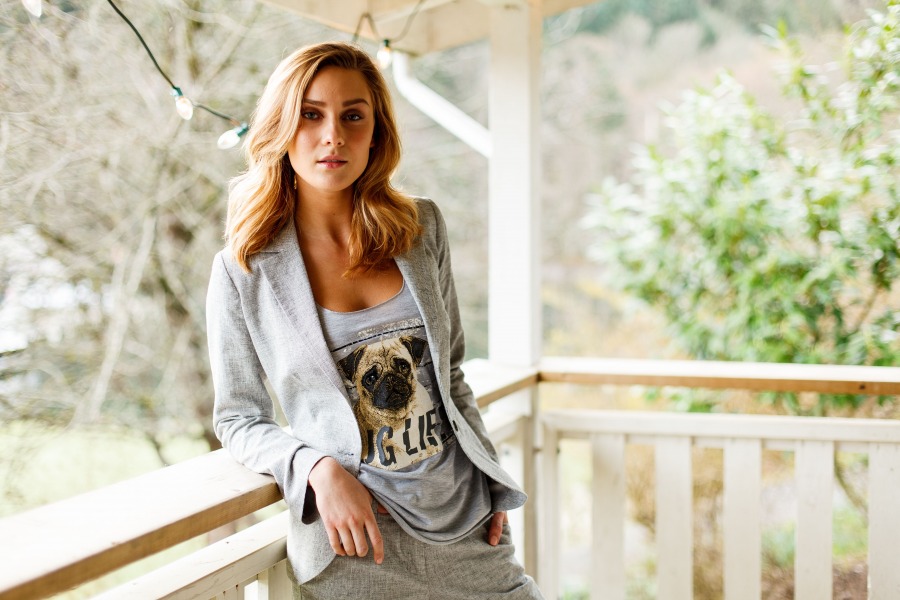 Ok so, maybe your office is not a patio on English Bay....(or maybe it is, lucky you). At first glance it looks like the standard 2 button, welt pocket jacket. However, once you see it in person...(and I apologize for drooling on the screen), this is a gorgeous fit! The back has a slight gather feature which I have never seen before in a blazer. It fits so amazingly well.
Tobias (linen/cotton) suit jacket with elastic back detail (soy black or white sand) $195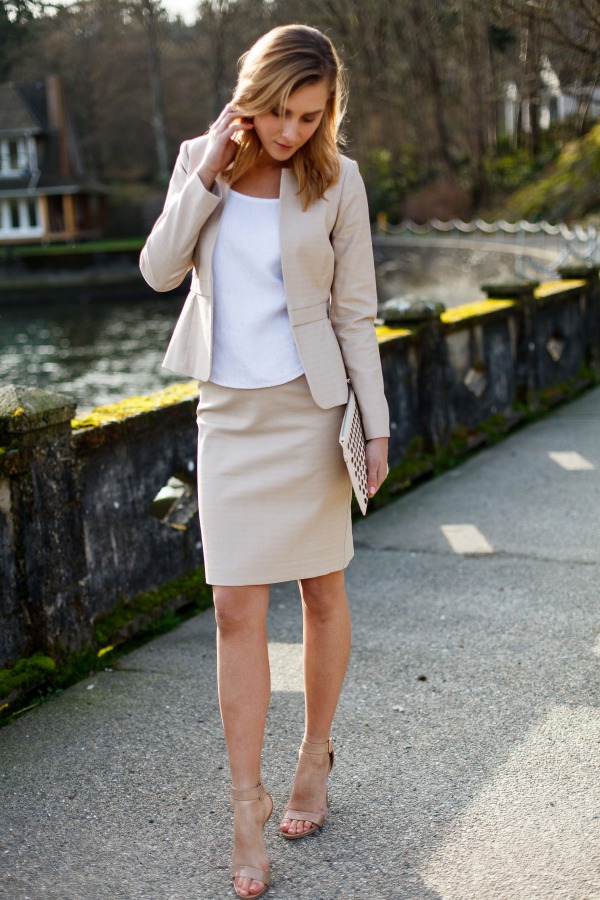 Clean, fresh and sleek describe this impeccable, open front jacket. The textured fabric is substantial, featuring a waist defining placket and hidden pockets. Comprised of cotton and unexpectedly, the slightest bit of spandex.
Tobias open front jacket with waist detail (black or latte) $185
Just letting you have a peek of something to come. Another uncomplicated yet distinct Tobias design. Simple, no collar to the front, back with beatiful definition detailing and flap pockets. Note that pink is an important emerging colour this season.
COMING SOON
You could certainly be running for office with these jackets in your wardrobe, or simply running to the grocery store and all things in between. Tobias has many jacket options; finding the right fit is as important as finding the right candidate for Presidency (just a bit more complicated perhaps)...
Yours in Fashion passion...
Suzanne M.
Tobias jackets are tailored in Canada
find these and more here ... read the full post and reader comments