As you know, all spring and summer stock is up to 60% off...head into a location near you to check out the great deals already in progress.
Do you stare longingly out of your office window (if you have one) at the beaming summer heat and those that wander by in flip flops? No, me neither, I really enjoy the air conditioning...But I must say, I envy the casual wardrobe. This morning sadly, I rode off on my bike so quickly I forgot my work shoes. Thus I must hide my feet all day like they were infectious! In most workplaces, it's just not that cool to wear flip flops to work. However, there are ways to bring the summer into the workplace without creating two distinct wardrobes.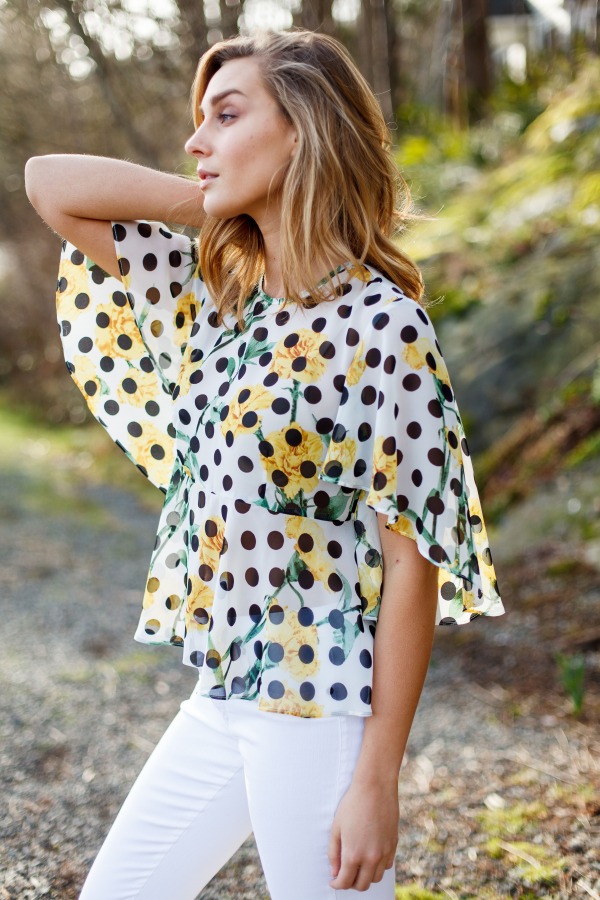 Blouses are often thought of as something best kept for the office, school or an interview. However, the one above is so pretty, light and offers a wingspan that makes movement (maybe some fun dance moves?)...pretty enticing.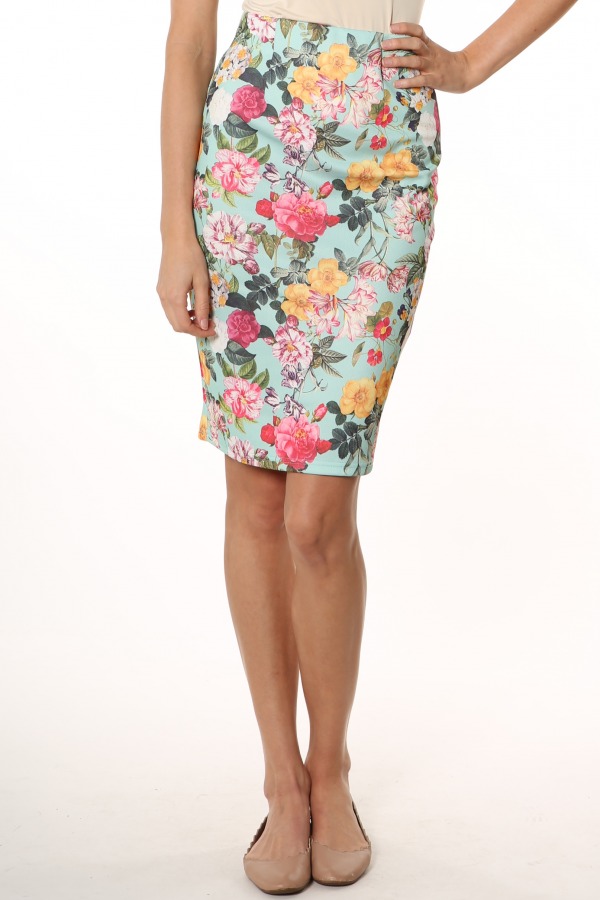 Pencil skirts are such a consistently great option for an office setting. They're easy to pair up and this one specifically fits divinely with abundant stretch. The botanical print is so fresh and summery! And no reason this cannot be part of your weekend wardrobe worn with espadrilles and wide brim hat. (Also has a wonderful matching top)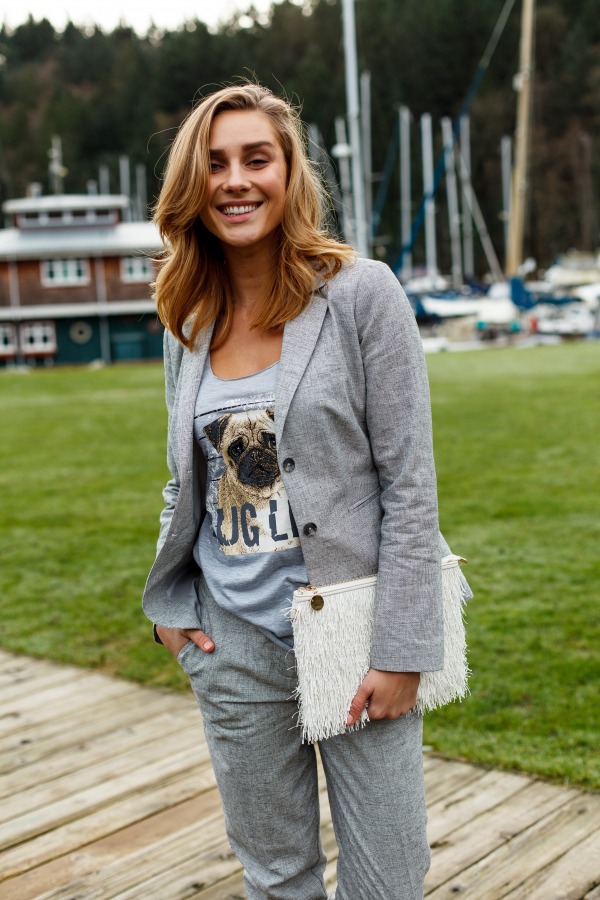 Graphic t's have become mainstream enough that they appear more and more often in the office. However, choose wisely... the 'NAP QUEEN' or 'FREE HUGS' won't help promote your credibility. Or, maybe date night; change into distressed jeans and heels and (as above) a funky clutch. Still chic but with a sprinkle of fun.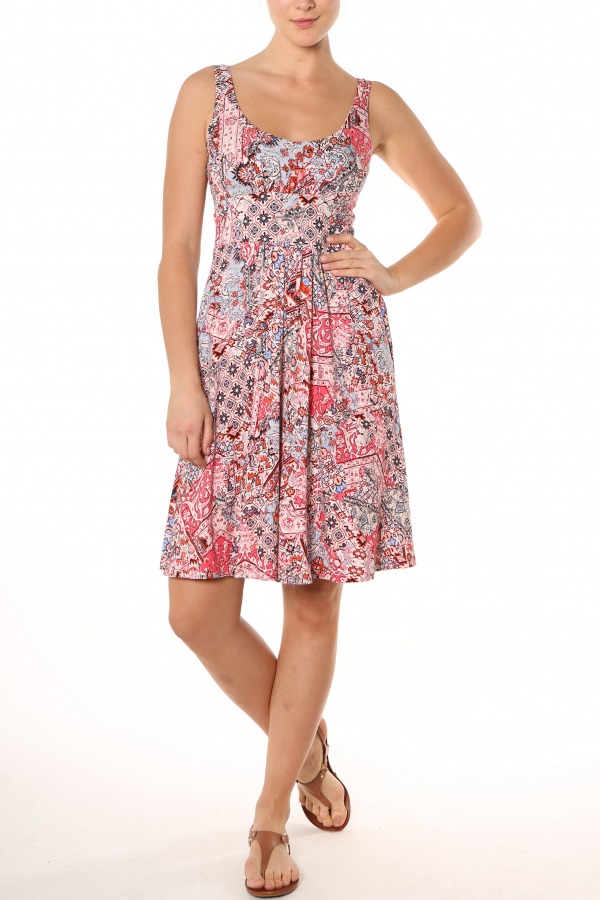 Wanting to keep things simple, comfortable, yet stylish, feminine and professional...this dress crosses over the boundary from workplace to weekend so seamlessly (super stretchy fabrication, shirred back and comfortable length). Seen above with sandals; worn with sling backs or Mary Janes and a lightweight blazer or short cardigan, this will get lots of time outside of the closet!
Summer is here, maybe time off is limited. But that doesn't mean you can't enjoy the levity of the seasonal wardrobe... light, pretty and often colourful. If in doubt about what is appropriate in your office place, observe what your Supervisor wears...unless he's male, in which case, speak to HR!
Yours in Fashion passion...
Suzanne M.
NEW ARRIVALS: Some insider info...no photos available yet but I was able to peruse some of the 'new' stock already in the stores and very soon to come...
Tencel shirt dresses (one of my fav. fabrics, excellent for this time of year as well)
Bomber jackets are hot right now...to come, a wonderful knit fabrication...which looks great with...
gorgeous pencil skirts (not the usual plaid print)...print! ;)
and a recut of one of the seasons best selling front pleat dresses..new prints!
Just to name a few... ... read the full post and reader comments