Needless to say Mom's job does not end at 5:00pm....try 5:00am, or 3:00am...whenever needed. A seemingly endless job with no salary (preschoolers make more with their weekly allowance). However then of course, there is the 'outside' job that pays the bills, where an entirely different wardrobe is usually required. The workplace of today is far more transverse than in days past and what was once not appropriate (ie: wearing jeans) has all but changed with sometimes unspoken or unwritten requirements. Then to complicate things, along comes summer and we feel compelled to wear our sandals and tank tops....what are the options? What is acceptable, comfortable...YOU!
Lets have a view at some of Plum's great suggestions for the 'out of the home office' choices: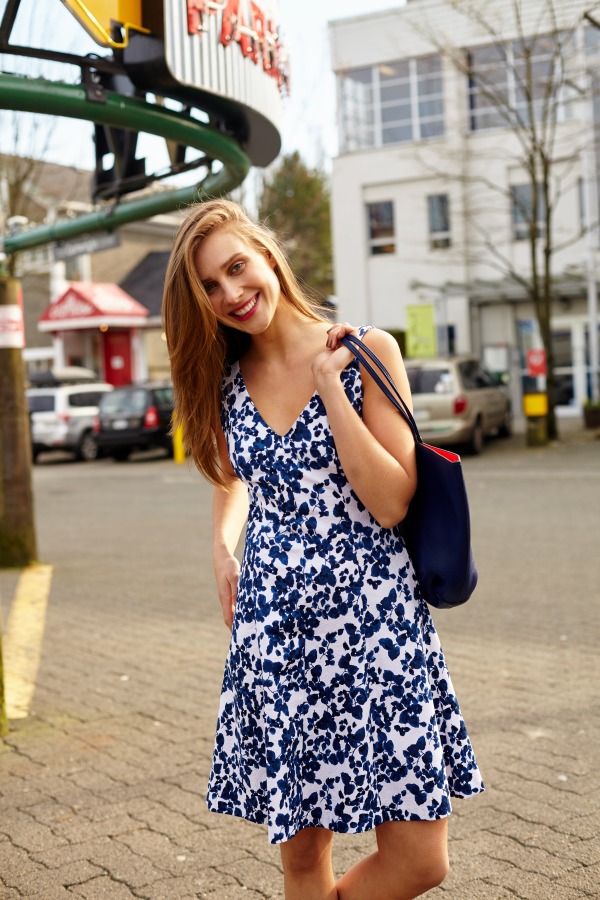 Wanted: A dress that can be put to work, or taken out for drinks later....position filled. This dress easily works for multiple occasions and presents a very polished look. Perhaps the office air conditioner is unpredictable or you're on the road at different locations, easily add a jacket or a cardigan to accommodate various environments.
Simone v-neck flared with pockets (white/grey or white/navy) $129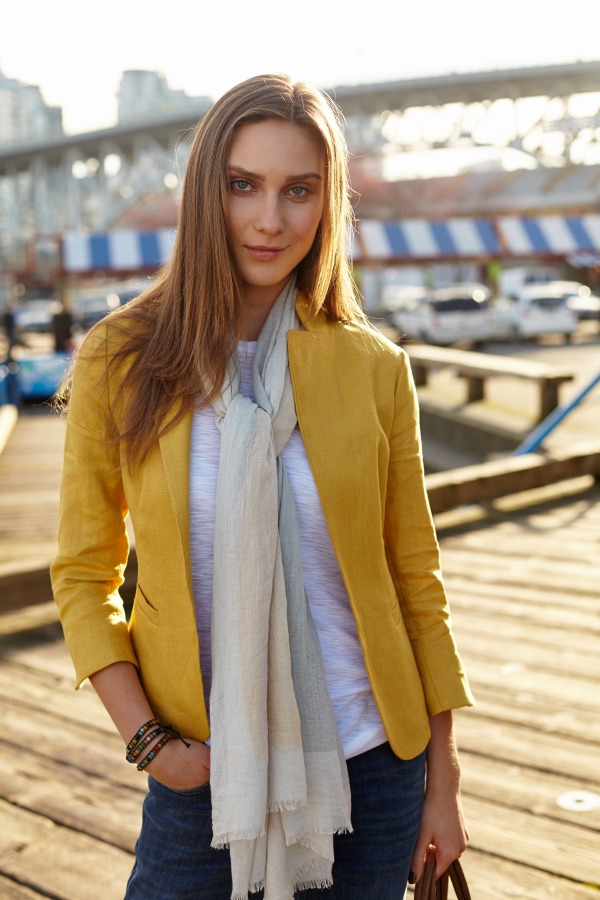 Many work environments now accommodate jeans (or jean day). However, keeping them on the 'neat' side is usually an unspoken rule or offsetting their worn look with a very sleek contrasting jacket and heels. can make it work. Accessories possibly should be kept to a minimum unless you're working in a creative field. Don't we all wish our office was out in the sunshine! The scarf adds a bit of individuality without being too distracting. And the linen jacket is such a go to piece for this time of year.
Tobias buttonless linen jacket (black, mustard, white) $179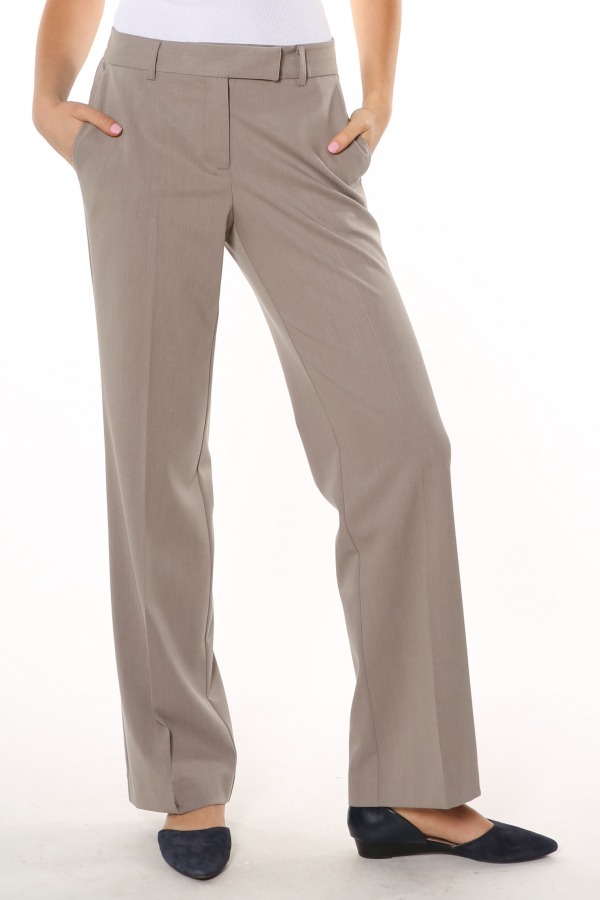 Perhaps your work place is of the traditional nature. In which case, you feel the need to invest in the ubiquitous trouser. Perfect with a blouse or simple button top and flats or possibly slingbacks.
Tobias slash pocket pant (beige, black or grey) $95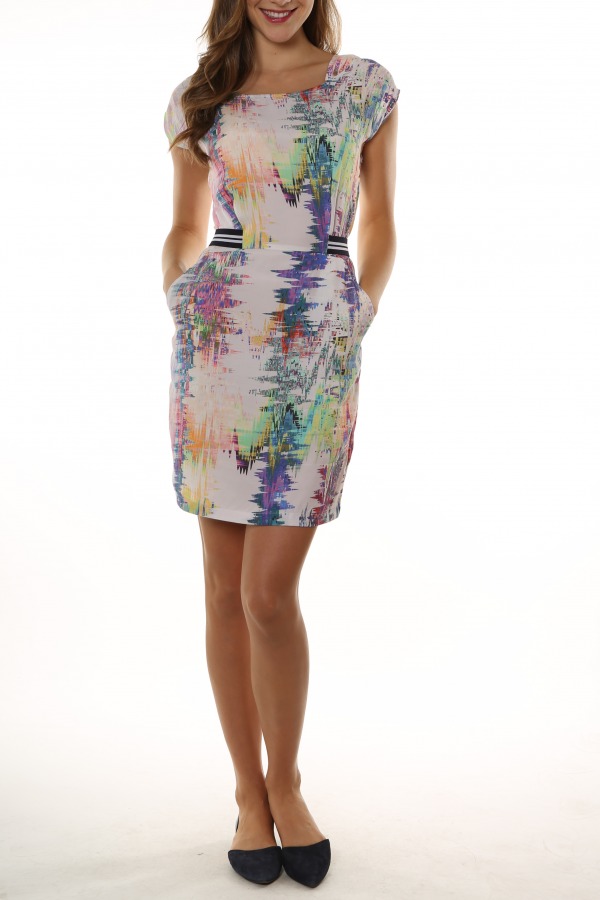 Here is yet another work appropriate dress featuring a lovely, abstract light print. Also great for the Mother's day brunch...you are taking Mom out, aren't you? No pressure! ;)
Numph garland zigzag dress (lavender fog) $145
Not to be outdone by the ubiquitous pant, is the knee length, peg skirt. The skirt is yoga (which is synonymous with comfort). However Plum has other skirt options, pull-on is another great option for ease and comfort, helping retain the feminine feel if this is your goal, along with providing for a day of movement. Paired with this lovely lace blouse, keeps things light and in keeping with the season.
Yoga pegged skirt (rinse indigo) $84
H&D Lace blouse (black or white) $75
Whatever your workplace (home, office or even your car)...finding the right combination of appropriate work wear is important for being able to put your best foot forward and feel comfortable with who you are and where you are. But lets not forget to call Mom to thank her for helping you get where you are, because no doubt she played an important part.
"Being a full time mother is one of the highest salaried jobs...since the payment is pure love." Mildred B. Vermont
Yours in Fashion passion....
Suzanne M.