SUPPORT BIG SISTERS WITH PLUM

(+get a chance to win a $350 GIFT CARD).

Because sometimes, big sisters are like a Mom! Supportive, caring AND fun!

DID YOU HEAR THAT?

It's the sound of me RUNNING OUT OF HERE TO CHECK OUT THE ACCESSORIES AND JEWELLERY SPECIAL (for 4 days)

20% off regular priced

Jewellery and accessories
I can't really say... in my case, as my dear Mother is, well...you know...with the ancestors..or...examining the radishes from below, immortally challenged....OK OK PASSED AWAY!! AND it really is not a competition of cool...IS IT? And if your Mother IS cooler than you, well, that's fine too! After all, she's had far more time to curate her coolness! BUT if she's not the avant-garde, funky one, why not bring her shopping, make out like she IS the cool one and seek her advice...'gee Mom, what would you wear this with?'(we love to dispense advice). I'm not taking sides here but...pumping up Mom's ego, kind of makes YOU the cool one!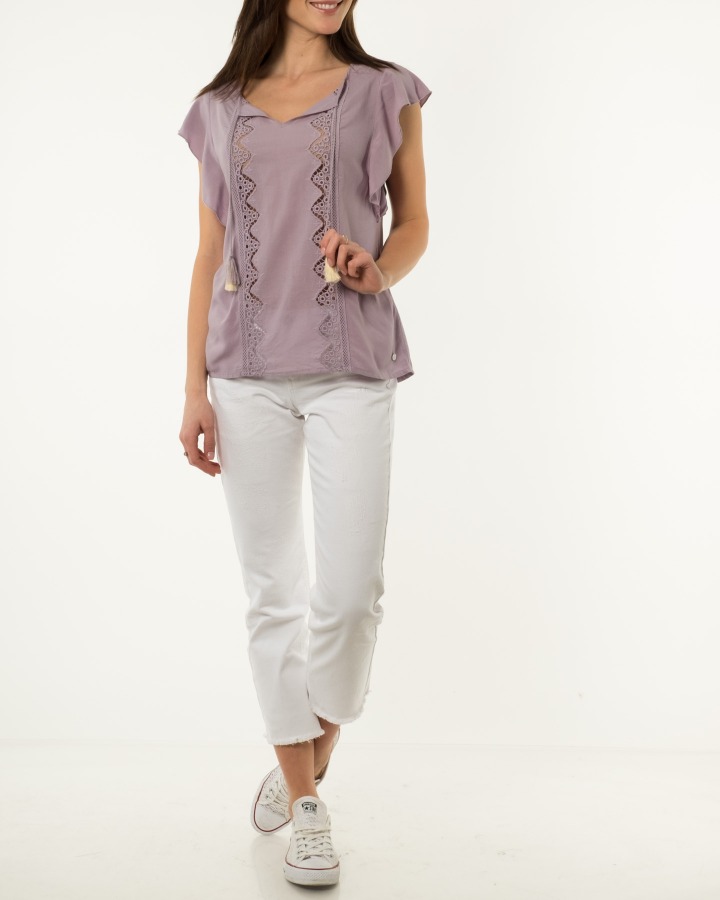 Why is this cool, you ask? Because you like it, and you're cool. 100% cotton, and the eyelet zig zag pattern on the front mean, it's airy and breathable! The fluttery sleeves add to the feminine feel!
Point Zero cap sleeve shell top (amethyst or white) $65
Cream twill pant (white) $95 (limited sizes remaining)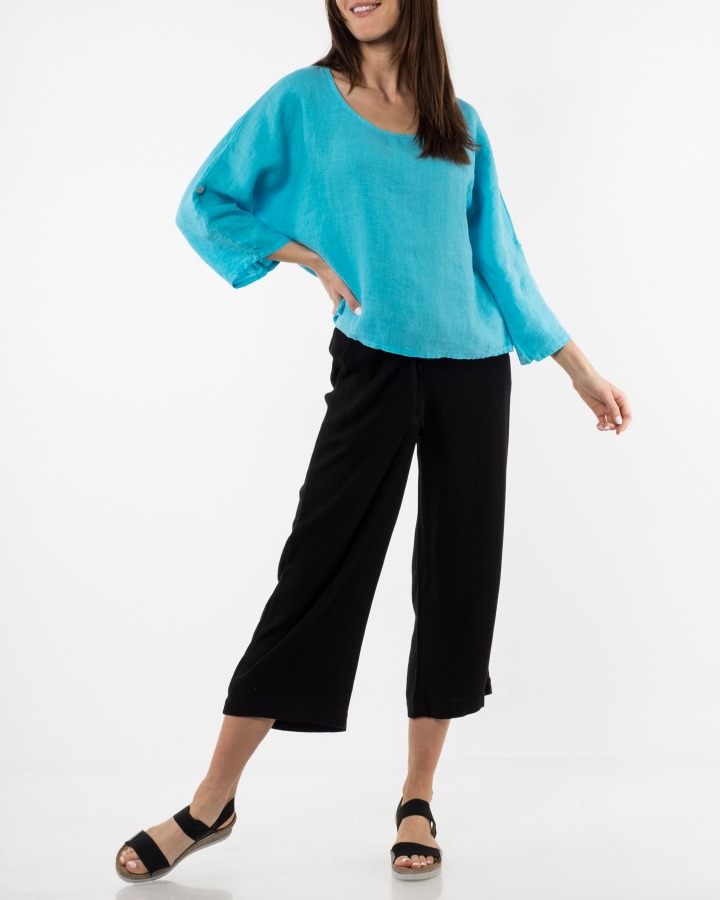 Turquoise, the stone itself is well known for it's healing powers...that and a mother's warm embrace! Buy this for her and you'll get the hug...win win!! Seriously, it's a cheerful, outstanding hue in 100% linen. Another textile imbued with a light airy texture!
Mio Meli crop linen blouse (black, taupe, turquoise or white) $85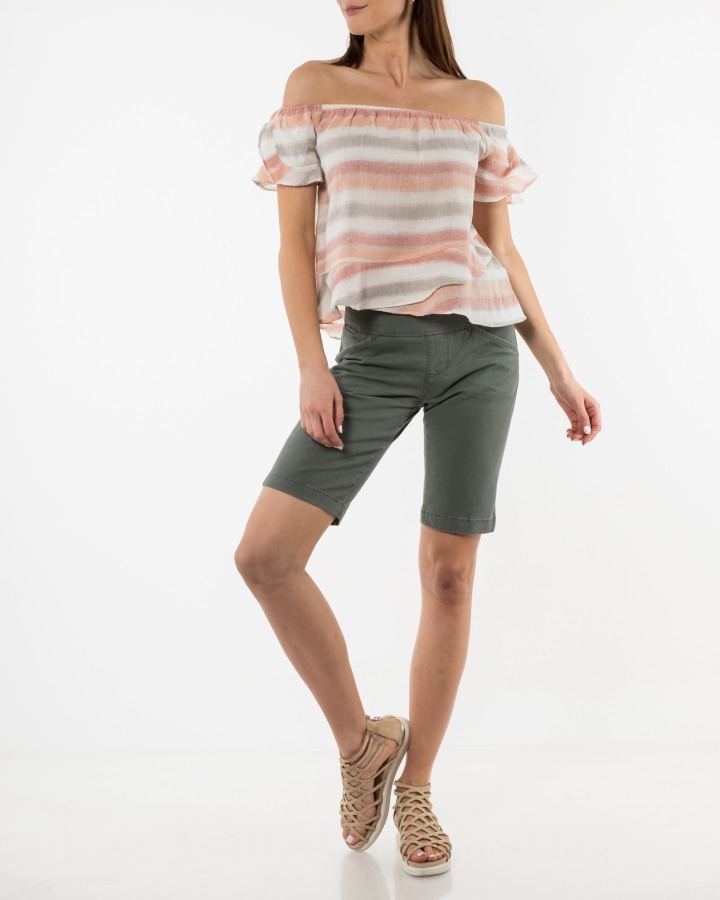 This is definitely, both the epitome of casual carefree and alluring! A varied, open weave top, in a very soft shade stripe, to be worn off the shoulder, or don't! It's nice to sport a look that's both easy and comfortable, yet still fashionable for weekend brunch and varied activities.
Ganji stripe linen/cotton blouse (blue or pink stripe combo) $55
Jag Ainsley Bermuda short (grey, navy or jungle palm) $69
These fresh, light efflorescent dresses would be simply brilliant for Sunday brunch with Mom, for either of you. Completing the look with a hat, has all the appearance of 'I just came from teaching Sunday school'.
Mio Meli oversize printed dress (olive print or white print) $115
M printed dress (white/blue) $95
Sometimes you catch your Mother flirting and it's a jaw dropping experience, even if it's with your Dad! (Am I right?) Come on, that's probably how you came to be! Anyway let her be! Mom deserves to have her fun too! This top is just as cute (if not cuter) from the back! An easy transition piece for office to outdoor patios! Inside where there's AC or outside with a shawl draped over one shoulder!
Soya Concept strappy shell top (sand combination) $45
Soya Concept drawstring pant (aloe green or toffee brown) $85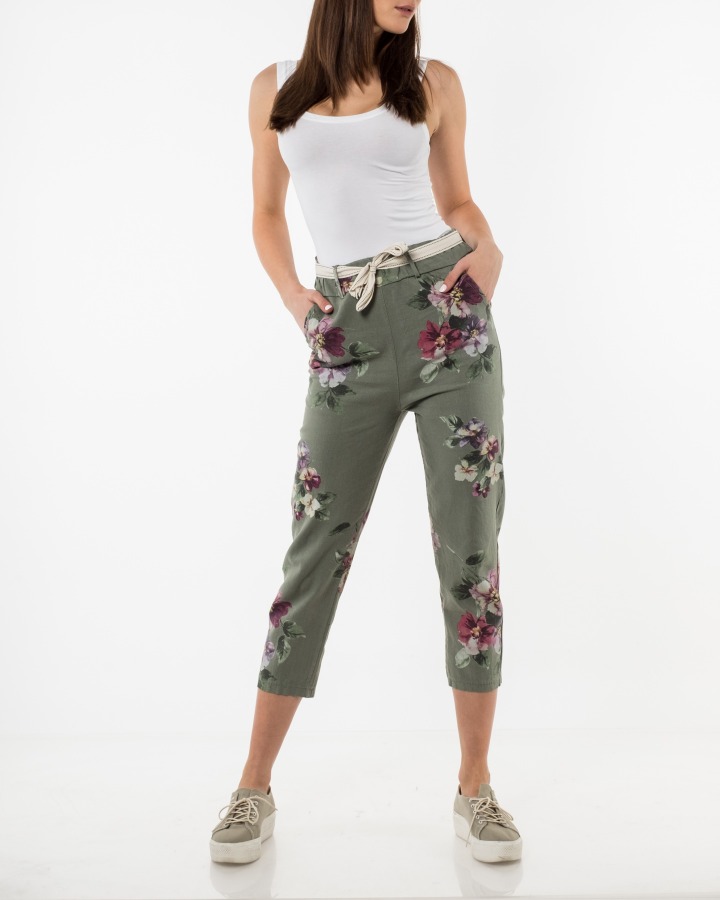 Skip the flowers, they simply wilt and die! These adorable, and effortless pants are bouquet enough. Needless to say they need nothing elaborate on top. Wear with a simple tank top, add a crop cardi and change of shoes to slides. I love the added belt loops; get creative, wear a scarf through the loops, or one of your necklaces! (Find something on sale right now at Plum).
M printed linen pant (olive) $65
B Young tank top (6 colours) $29
I could totally envision my own Mother having worn this dress, 'back in the day'! And back in the day (abundantly popular in the 50's) the 'house dress' was designed to be convenient, comfortable as well as attractive, while 'Mom' took care of her house duties. Bring this up to current times, with a very red hot pair of Mary Jane shoes, bold lipstick and no other makeup; or even a casual, simple espadrille would work just fine and hair pulled up in a top knot. Maybe add a belt for more definition and a wide brim hat and evenings, add a jean jacket. Regardless of how you connect the dots, the print has ubiquitous appeal.
RD button front dress (black dot) $64
What fun things do you love to do with your Mom? Shop for shoes, makeup or simply shop? Maybe camping or crafting? Or perhaps she likes to clean your clock with a fierce game of Scrabble. Just remember, while both are 4 letter words...C-O-O-L is worth 6 points, where K-I-N-D is worth 9. Something to think about!!
For me, every day is Mothers day!!
Suzanne M.
Life doesn't come with a manual, it comes with a Mother ~ Unknown
DON'T FORGET ~ FREE SHIPPING over $100 (before tax) until Mother's day (May 12) (May not be applicable for some destinations)