Until Jan.31, 2016 you could win your online purchase. View the resort wear collection and details here.
The year has begun on a slightly sad note with the loss of David Bowie. A visionary, an explorer of sound and style. One lesson passed on by the icon was don't remain stagnant, try something new, explore, investigate. He did this regularly but without loosing his elegance and signature sound! So we begin a new year, January, the month where struggling to zip up our pants is an Olympic event. A perfect time to check out what's new for the season and the year. Change is in the air!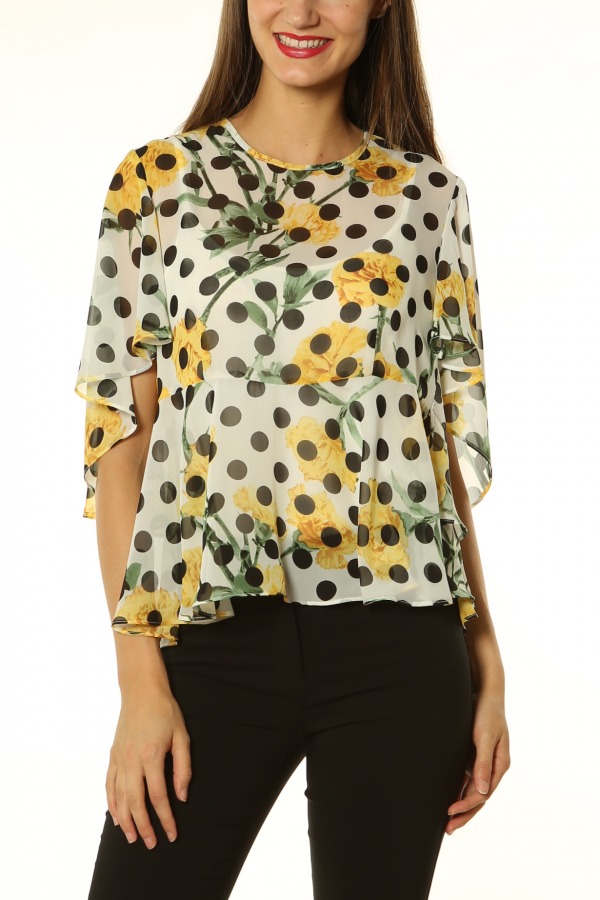 Start off 2016 with a bouquet of yellow carnations and large polka dots. Pump up the happy with sleeves that emulate the wingspan of a humming bird. Great way to knock down the seriousness of your office suit.
Acapella (made in Vancouver) cape blouse (red or yellow) $85
Speaking of suits, if your staple jacket ends up in the washing machine by a well meaning spouse....(did I say that out loud?), it's likely time to replace it. Rock it up with broken down denim, or put it together with it's matching pants for work. A wardrobe basic.
Tobias (made in Vancouver) 2 button jacket (black or charcoal) $189
Tobias (made in Vancouver) slim leg pant (black or charcoal) $95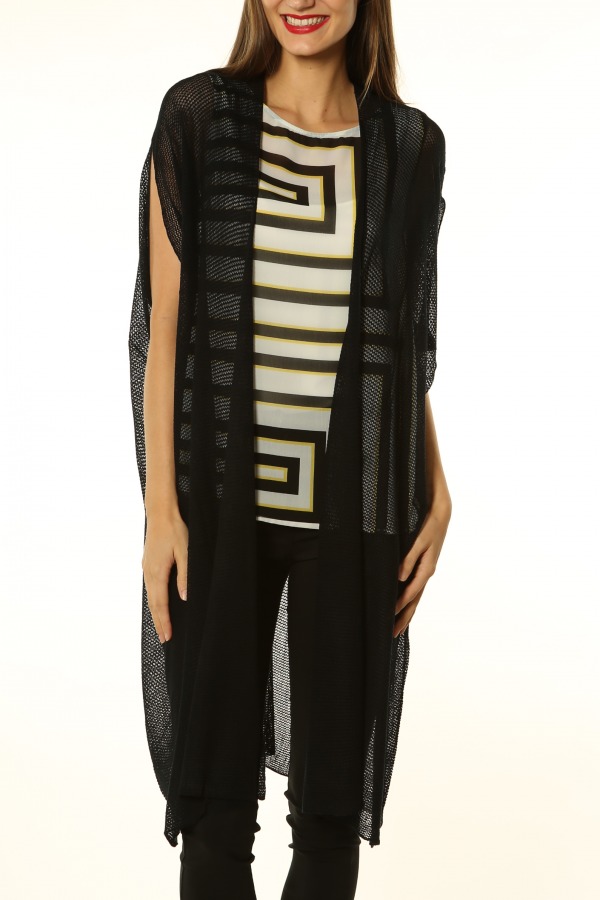 The pattern of this blouse hints at the 70's era. A great look for the adventurous. Love it paired with the long vest, but lends a good, bold spark to the suit jacket as well.
Acapella (made in Vancouver) sleeveless blouse (ecru or yellow) $59
Kerisma Percy long cardigan (black or white) $79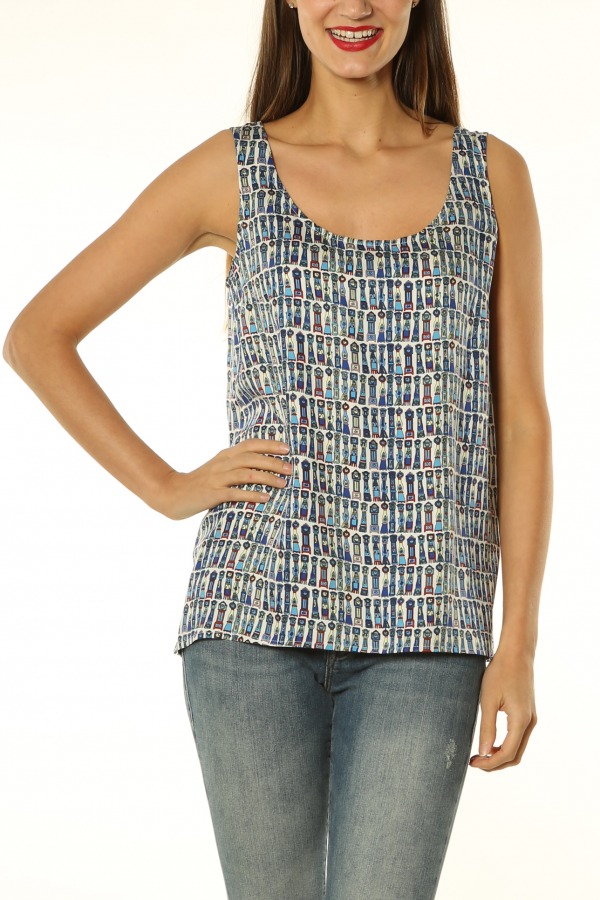 "Time may change me..."....Once again, a basic style tank invites the fun in with the allover print grandfather clock (or cat) print.
Acapella scoop neck tank top (ivory (cats) or blue (grandfather clocks)) $49
Plum has a wide variety of choices, made right here in Canada, which makes spending our bungee jumping Canadian dollars right here, an easy choice. And if it is time for some change...in the words of the inventor of avant garde himself..."I don't know where I'm going from here, but I know it won't be boring" David Bowie.
Yours in Fashion passion...
Suzanne M.