50% OFF of Simone and wink wink dresses for 4 days only May 3 to 6!
Ever utter those words? While contemplating a purchase recently I made that proclamation out loud... to myself ...in public. I'm sure those who know me are thinking... 'you have a style/age limit?' I hate that we believe we can't just dress how we like, however. So, I instantly reframed it in my head to 'that's just not for me'. Because I suddenly realized that, more to the point, it just does not fit my current lifestyle. Recently I had 18 inches of hair surgically removed....(a hair cut) and I don't miss one inch of it. Sometimes, it's just time for that change. Dresses are something that suit nearly all of us wherever we are on life's map. Like a mate, it's more about finding the 'right' one!
Much like the label name, the dress on the left may just evoke a wink or in the very least, a smile, in your direction. It's bright, lively, all inclusive, doodle looking colour pattern is perfect for the sunny days ahead and would look fabulous with the new crushable hat. And a jean jacket makes a nice companion for the patchwork-look dress on the right. Very comfortable, easy style for every type of occasion. But now on sale!
wink wink cross front sleeveless dress (various patterns available) sale Price: $49
wink wink cross front dress (various patterns available) sale price: $49
Note the back styling of this dress. Because why shouldn't you look as good walking away, as you do walking to! Really easy unstructured fit, but if you feel like upstyling it, why not. Add a belt, to create a bit of definition.
Simone sundress with back buttons (red or indigo) sale price $60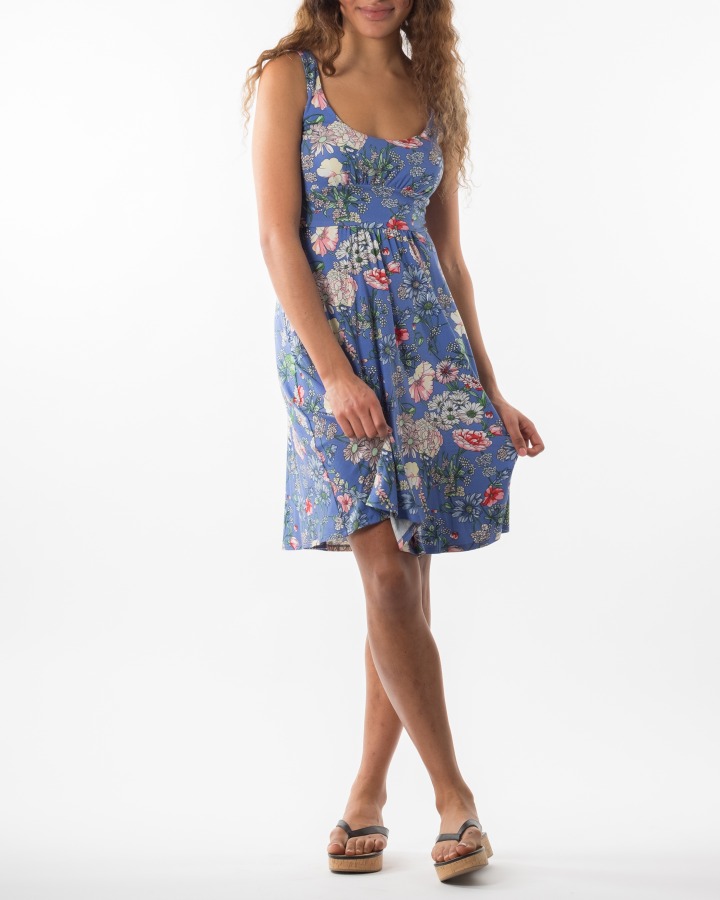 This has been an all around favourite fit for many seasons...comprised of a beautiful stretch fabric, back shirring and mid section slight gathering, makes the fit a breeze for most body types.
Simone sleeveless dress with back shirring (black multi or blue multi) sale price $65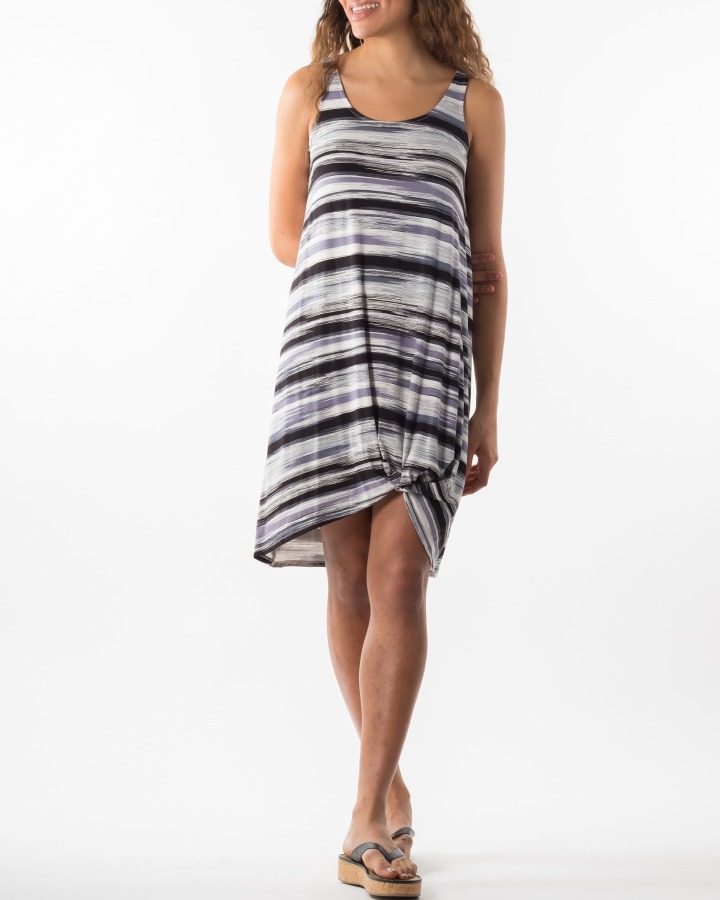 And for a slightly more modern take on the summer dress, yet still accommodating comfort, above, the horizontal brush strokes pattern and bottom knot in this dress creates a slightly less predictable look.
wink wink knot hem tank dress (coral or grey) sale price $44
Dresses noted below are not part of the 4 day special! However, I could not resist sharing them now, because, when summer decides to visit for a few months, let's be ready! And these ultra romantic styles just produce such a feminine, easy summer look. With saving on a Simone or wink wink dress, why not invest in another breezy look before your size is gone.
Spencer + Shaw ruched neck mini dress (NOT PART of the 4 day special) $100 top left
Lani off shoulder dress (NOT PART of the 4 day special) $89 top right
Dreamers ruched back button front dress (NOT PART of the 4 day special) $89 bottom left
Excuse me maxi tank dress (NOT PART of the 4 day special) $69 bottom right
The word juvenile comes from the Latin: iuvenilis "of or belonging to youth," 1620s. While the 1620's is slightly before my time, I do remember my youth. Carefree, worry free and more often than not, care-LESS! Oh the stories we could all tell. One thing we should hang on to from our iuvenilis, is the happy, light hearted feeling. If a piece of cloth does that, why should anyone really care!
Yours in Fashion passion...
Suzanne M.
When you decide to revisit your youth, don't forget to bring a road map back to the present, where some of the grown ups are ;)!
... read the full post and reader comments