For 5 days only: find a beautiful Simone or Wink Wink dress at 25% off (to Feb.12).
Be it a wedding dress, a night dress, an LBD...or anything in between, when we find 'the' dress, it's tantamount to finding the love of our lives. After all, nothing gives you that gush of soul melting warmth, like the perfect dress. According to National Geographic, a five thousand year old dress called the 'Tarkhan Dress' is potentially the oldest constructed dress found to date, not wrapped or draped. That certainly is the penultimate of vintage and needless to say a 'keeper'. But perhaps easier than an acheaological dig would be a trip to Plum. Known for stocking a variety of dress designs to suit multiple body types.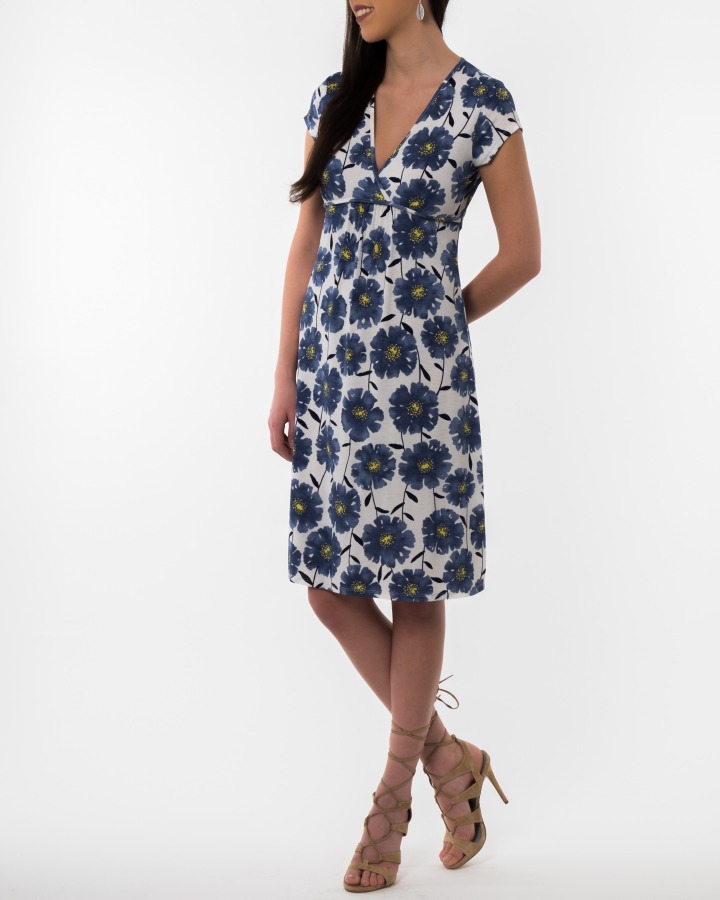 Mimicking the blue daisy this sweet water colour like print is a great introduction to spring. Super easy to wear and extremely comfortable comprised of a supple stretch material and a delicate tie back for slightly more definition. Great for work wear or weekends away.
Wink wink cross front dress with cap sleeves (3 print choices)

for 4 days only $73.50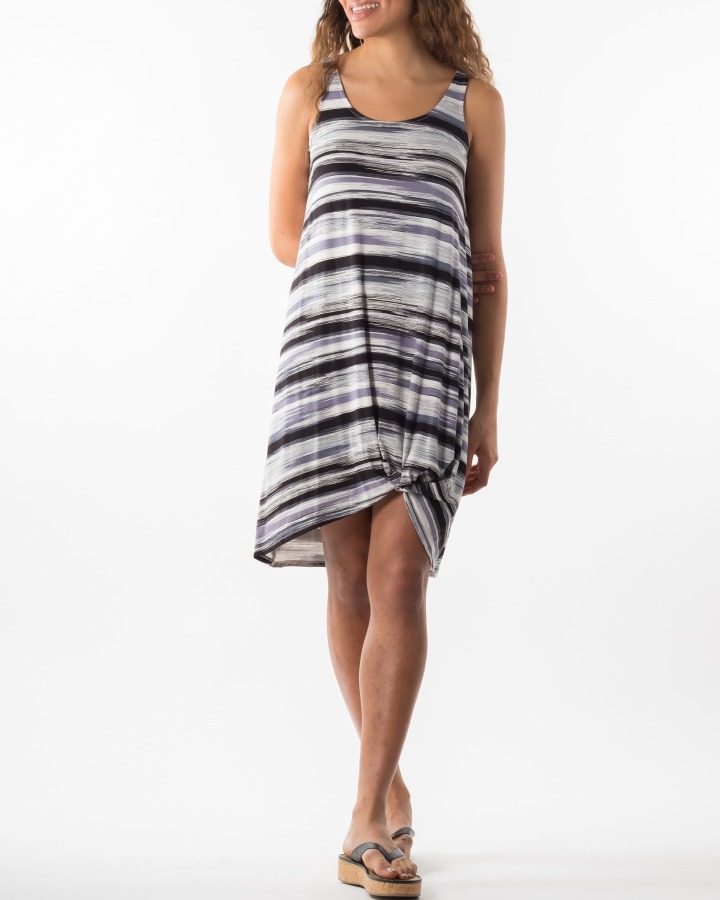 The knotted hem (or rather knotted anything); while not a brand new trend, is a trend not showing signs of slowing down. Creates a fun, unique feature to an otherwise basic cut.
Wink Wink knot hem tank dress (coral or grey print) for 4 days only $66.75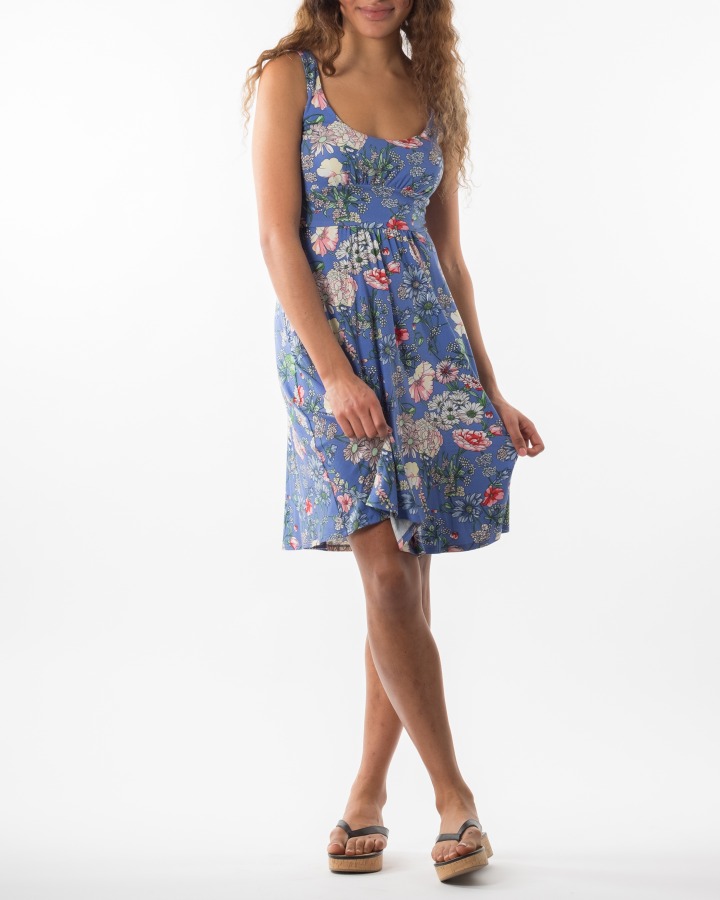 One of Plum's all time favourite dress cuts. Sought after for it's universally appealing, to most body types, design.
Simone sleeveless dress with back shirring (2 prints) for 4 days only $96.75
This is not part of the sale, but it's definitely worth a look. Explore your inner Egyptian princess in this gorgeous maxi dress. With several ways to wear this, and add to that, multiple ways to accessorize, you have an excellent travel garment for the warmer climates.
Mustard Seed maxi dress (black, coral or heather grey) $89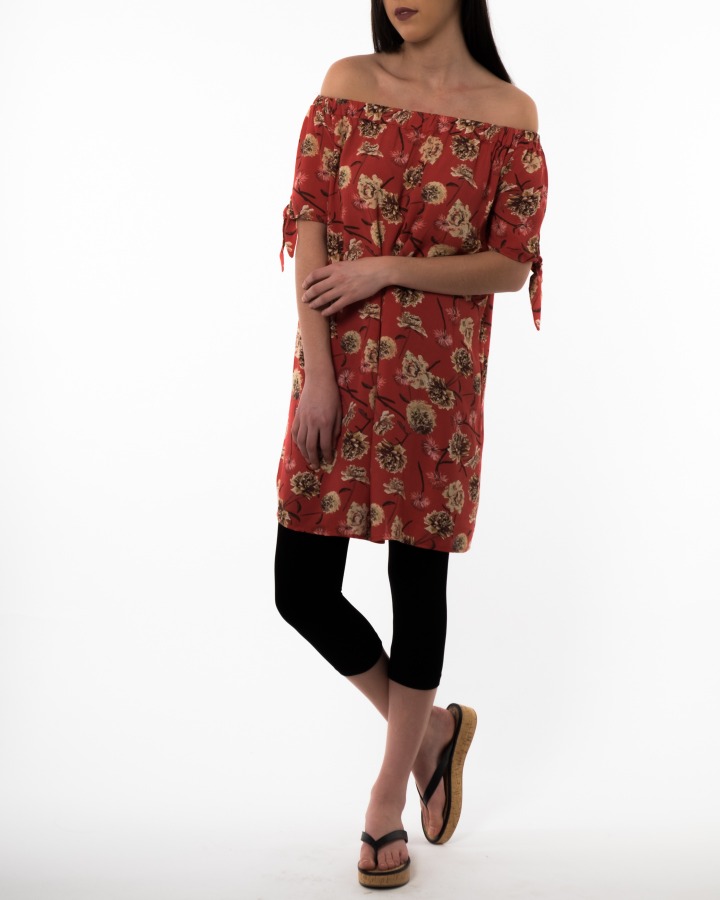 This is also not part of the sale, but it's super fun and easy. The elegant drape of rayon, off the shoulder flirty design and beautiful botanical floral print make this a perfect choice for spring or travels to warmer climates. Feel too timid to do the off the shoulder look? Wear a lace tank under or simply don't wear it off the shoulder! Belt it, wear it as a mini, or even wear it as a beach cover up.
Misia rayon print mini dress (coral) $79
The designer Balenciaga said 'A woman has no need to be perfect or even beautiful to wear one of my dresses, the dress will do that for her'. Coco Chanel said 'Look for the woman in the dress, if there is no woman, there is no dress'. I say, it's just a dress, it has no lofty purpose, but it can put a smile on your face, which is something you can share with others!
Yours in Fashion passion...
Suzanne M. ... read the full post and reader comments