Don't miss out...grab your coupon here!
What was your favourite crayon colour as a child? Personally I could not believe I could create gold or silver bunnies! But originally crayons were created by Peekskill Chemical company for marking crates and barrels but later the blend was made safer for children's art by making them with wax. AND believe it or not, way back before my time even, French artist Francois Clouet used a version of them in his portraits. Another unsurprising fact; the seemingly loved by all colour of blue, according to Crayola itself, is the most popular colour. But really...who doesn't love just the words raw sienna, Prussian blue or burnt orange (just how do you burn an orange though?). BUT really, fall creates the best crayon colours of all!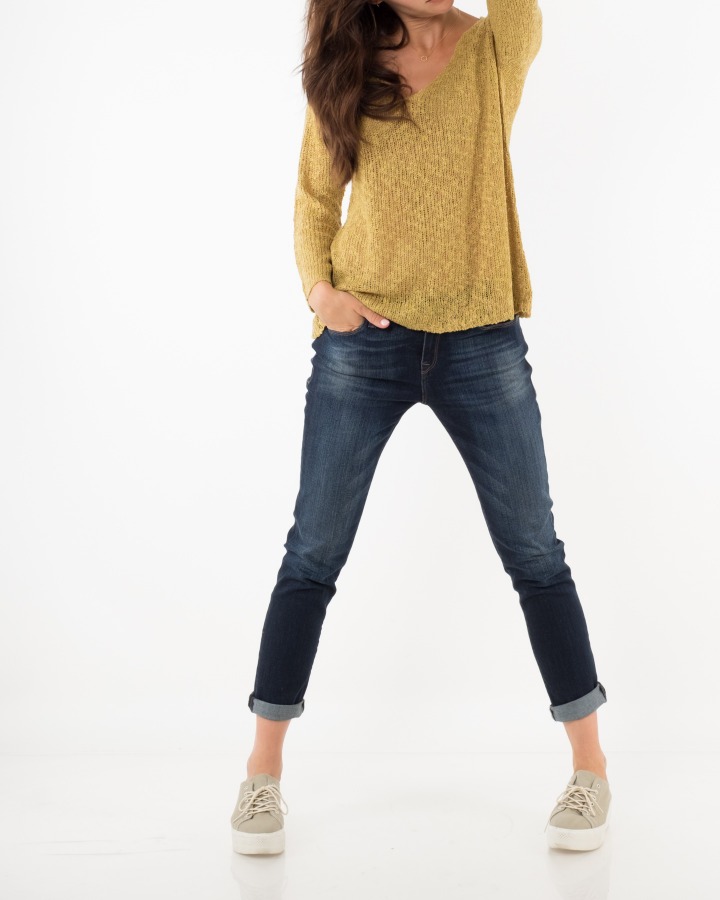 I love this casual, mellow yellow sweater. The colour is light and warm but not too heavy for merging into fall. Try it with a skirt; clearly great with jeans, or crop pants or even layer it over a tank dress and then add a jean jacket for those unstructured days!
Mak vneck slub yarn sweater (5 colours) $59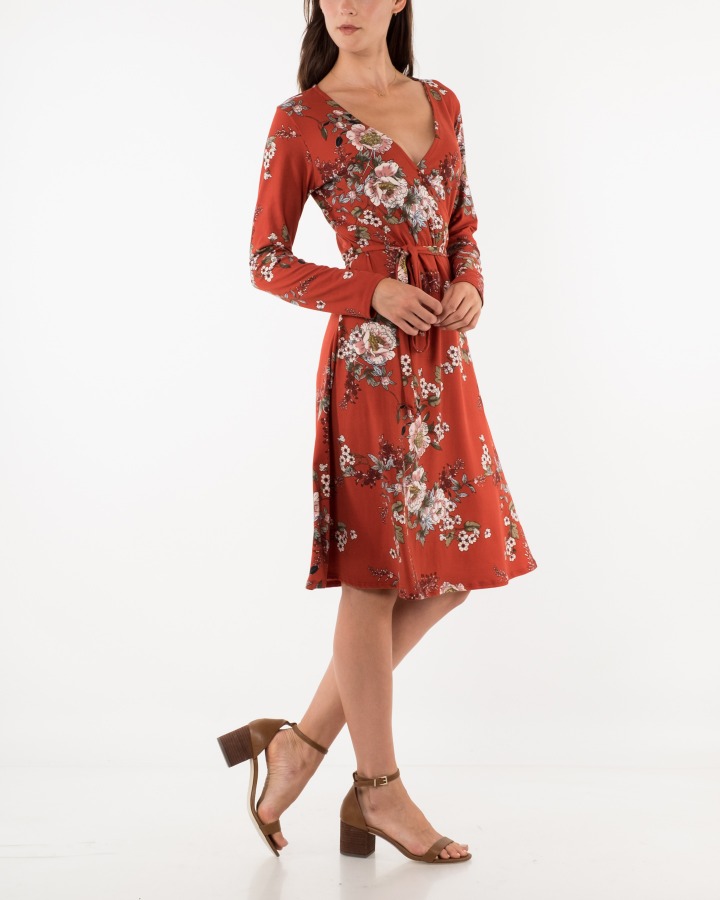 The wrap dress just never looses it's appeal because of it's easy, fresh charm. Maybe this would classify as burnt orange! A mix of red, muted orange and warm brown tones! Later in the season wear it with tall boots and a funky hat.
Misia wrap dress (black print or red print) $79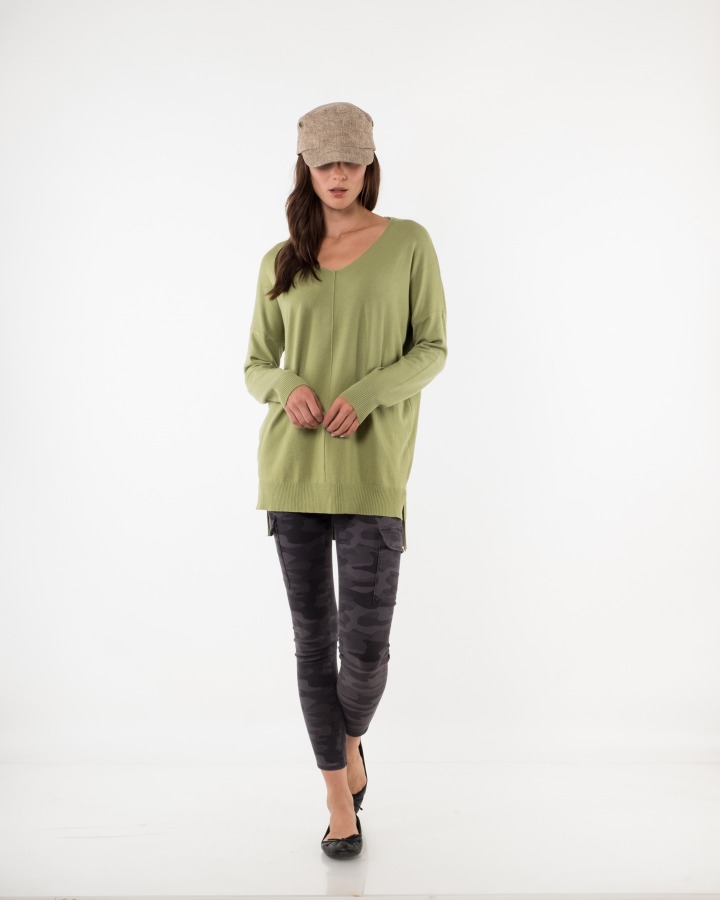 And of course, with September comes the apple harvest season. We now have the popular Dreamers sweaters back in a multitude of beautiful seasonal shades. Green hues are cropping up and making a big show everywhere this season. Above, maximizing on the patterned grey camo, the green creates a lively pop of colour.
Dreamers v neck sweater (9 COLOURS) $55
Speaking of everyone's favourite crayon colour, see the above vest; a dream of blue and white swirling patterns. But you have to see the embroidery up close (and by the way, it comes in 4 stunning patterns); it just looks like pure magic.
Raj sleeveless embroidered vest (4 prints) $89
I'm not going to say it's time to colour outside the lines, that's too trite, or colour your world because that's a paint company...what I will say is...remember, black is also a crayon colour....(think..cats, sheep, mascara, forest cake...(Ok I know that's not a colour)), because just maybe black is my your happy colour! No matter what season it is!
Yours in fashion passion...
Suzanne M.
"You are my blue crayon, the one I never have enough of, the one I used to colour my sky with" ~ Saie Sinkar
... read the full post and reader comments