Smart, bright, fun....in this case, I'm talking about the Plum label Simone. Have you tried a Simone dress? Attention to detail is key with a great dress, something Plum takes very seriously. And the most important detail of all, is how it makes you feel. The Simone brand is designed and manufactured right in Vancouver with all types of women in mind. So, not only will you find a fit for you, knowing you're cutting down on the carbon footprint, completes the good feeling. Let's have a look at some new creations: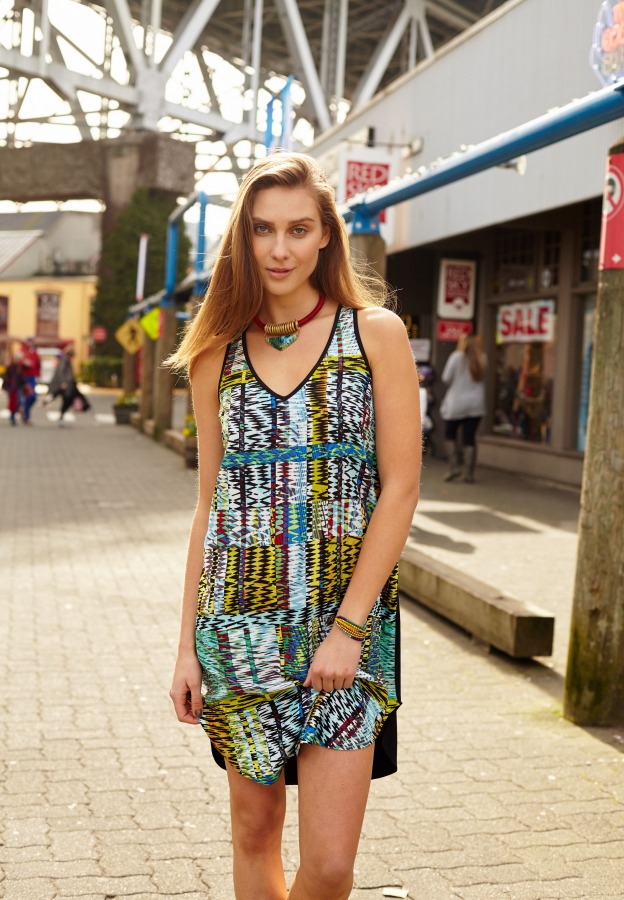 This is so fresh and fun. The graphic print has so many colours, there would be no problem matching shoes, cardigans, shawls or accessories. Or pick out one of the colours for nail polish! The cut is loose and easy and features a v-neck and a very accommodating, stretchy back panel.
Simone racer back dress (2 prints) $110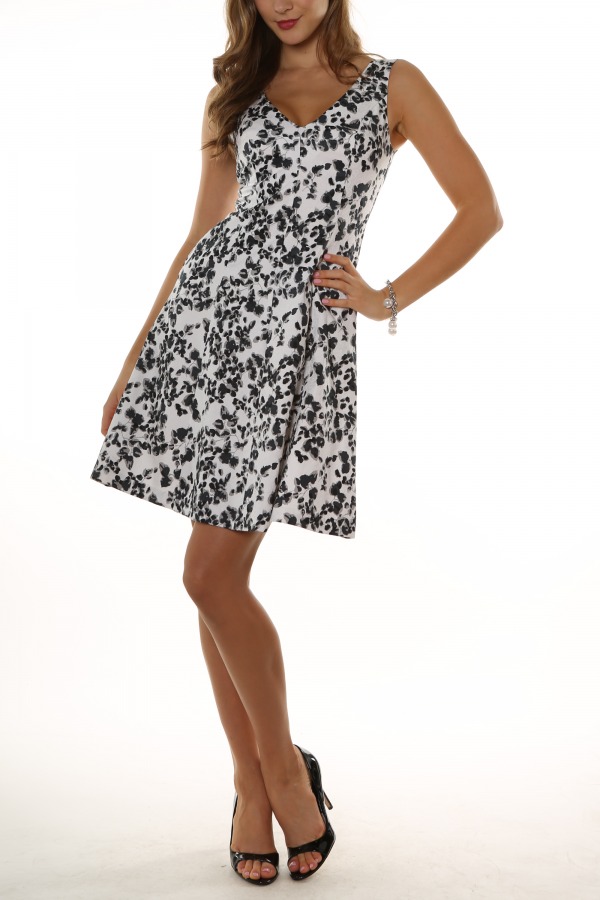 If you're looking to explore your feminine side, this dress can help. A great dress for a wedding event, or just because (Who needs a reason to feel pretty). Comprised of 97% cotton and a hint of spandex. Exquisite floral print over jacquard texture, with back zip and pockets. Just beautifully fitted to compliment the curves.
Simone flared v-neck dress with pockets (white/grey or white/navy) $129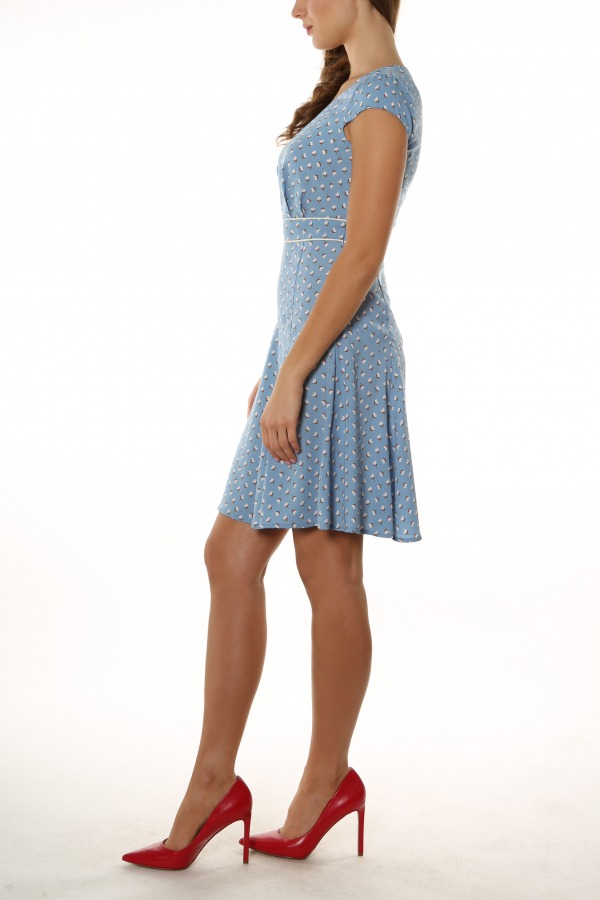 This is a darling little number. I love how the addition of the sky high red heels helps diffuse the cute factor. OR go all the way with the cuteness....kitten heels and cropped cardi. It's all in the feeling.
Simone cap sleeve dress with flared hem $129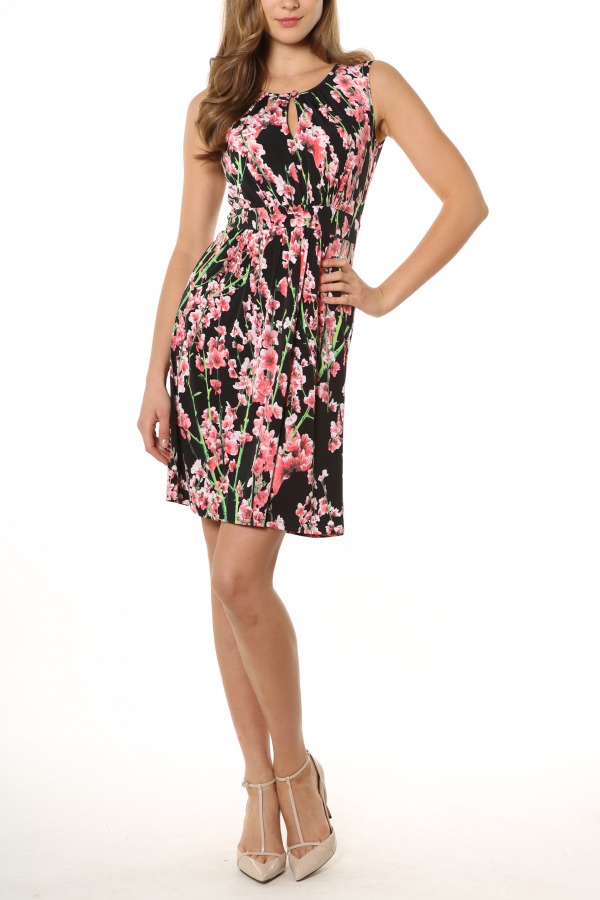 There is nothing like jersey to accommodate the comfort needs. However, no compromise has been made with regards to fit, fabric choice or design features. A dress for many types of requirements. Gorgeous blossom print, button front keyhole, neckline and pockets complete this design.
Simone sleeveless dress with pockets (black or navy) $110
Plum's designer, incorporates some clever little touches that make the designs unique while never compromising on fit or quality. This is just the tip of the dressburg; so many more choices in store.
Come into a Plum store and try a Simone dress. Find something to fit your body and your mood.
Yours in Fashion passion....
Suzanne M.