Weddings...they don't all entail a castle, a prince and a horse drawn carriage ride through the city with millions around the world watching. Maybe your BFF's invite states, 'wear flip flops and meet us at Sunset Beach' or maybe a wedding in the park. These days, people are investing more in their homes and futures than a venue with a colossal chandelier bigger than your back yard. Which, is great as well, however, if the former is the case, you get to forego the taffeta and lace and choose something you can dress up but that you can wear the very next day, and no one would know...you never went home! ;)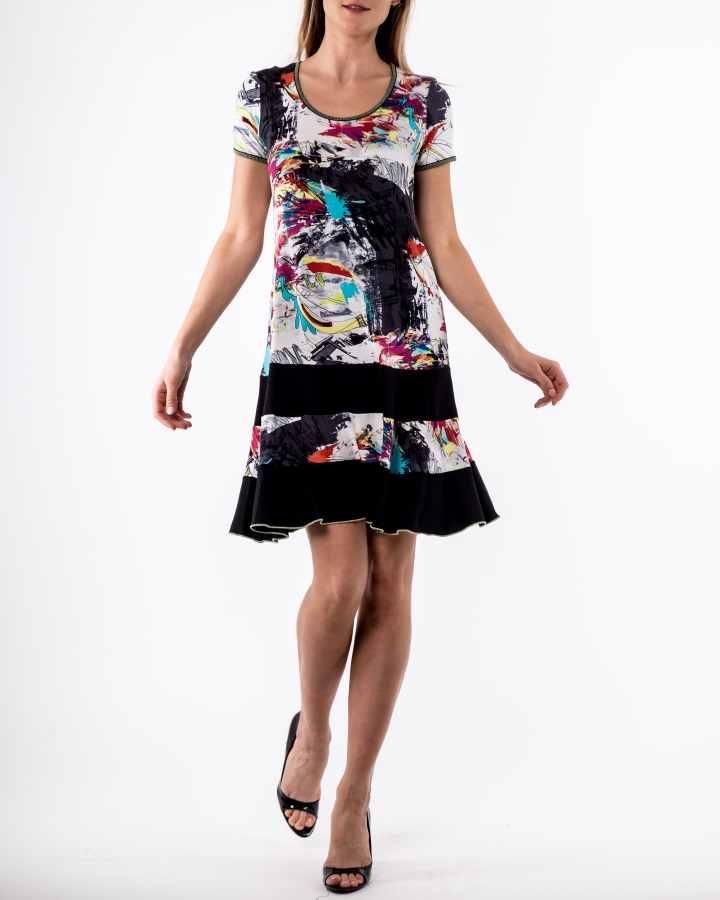 A refreshing design pattern that has the look of a valuable, abstract painting. BUT it's not, it's a dress and you get to accessorize it to suit your event. By all means footwear will be a pivotal factor that can turn this from a suitable dress for a daytime job, to a festive event where you find yourself dancing for hours. And it has that comfort factor which accommodates such lively activities. As well as a varied and bright colour palette to make choosing accessories effortless.
Pure bold print a-line dress (multi) $110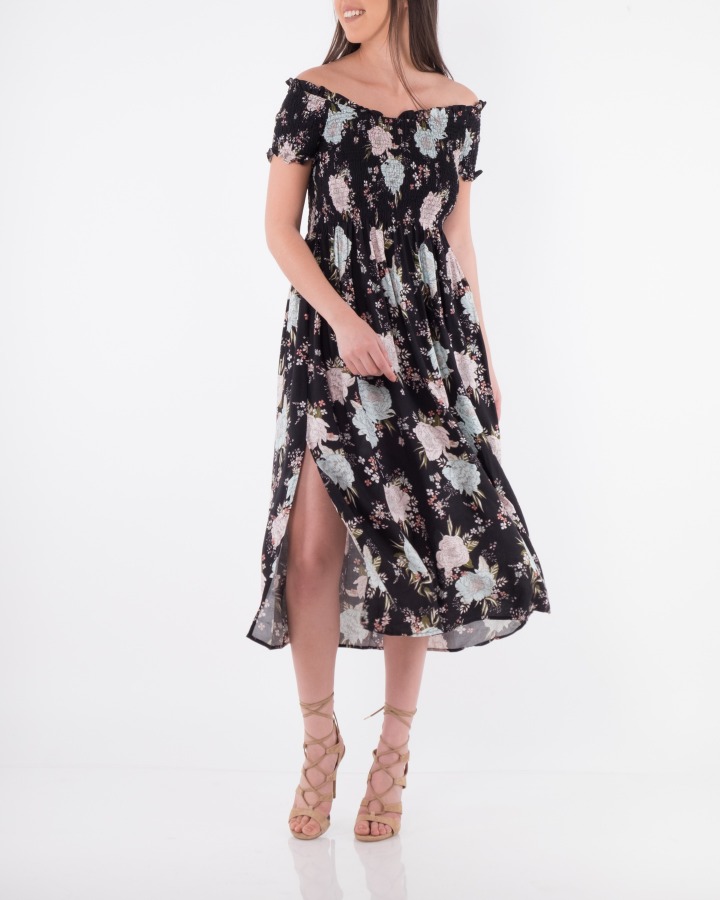 Most wedding events inspire, the female guests, to also don feminine attire...florals and lively prints. The above dress is a sweet, fresh bouquet pattern which, brings out the girly girl in all of us. Designed with a midi length, yet with a slit, which makes diving for that bouquet (do they still do that at weddings?) a breeze!
Spencer+Shaw shirred bodice and sleeve (black combo, blue combo or blush combo) $100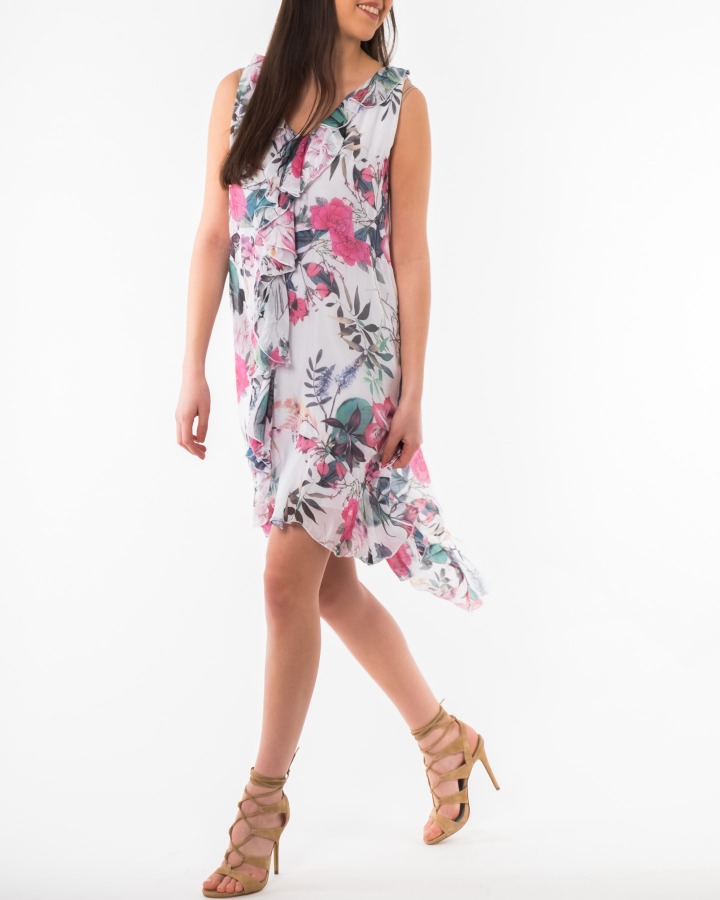 Yet another blooming botanical garden of lushness! Note the front vertical frill and easy structure. A flowing shawl would make a great companion for this dress, perhaps a string of pearls and don't forget to do your toes!
M floral drapey hem dress (green/pink) $98
A bit of a departure from florals, there are the solid options. This provides the opportunity to expand with your look in other ways. If you prefer to keep it uncomplicated, add an eye catching pair of earrings. Or go in the other direction and choose a vintage embroidered shawl and strappy sandals with a similar design. The dress on the right, provides yet another dramatic option for a possible afternoon into evening event.
Dreamers shirred back/button front dress (black) $89
Spencer+Shaw capsleeve tie front dress (black or mulberry) $100
While dresses are the usual garment of choice for a wedding or garden party, choosing co-ordinates is of course an option, especially for a low key party. Off the shoulder is not only a seasonal design of choice but appears to be a popular trend in the last few years. And the flowing kimono sleeved top on the right is yet another fabulous, breathtakingly pretty design that helps make your appearance memorable.
Be Young off shoulder knit top (black, multi or verdant green) $45
M Floral tunic blouse (green/pink) $89
When you're BFF asks you to be her maid of honor, you'll gushingly say yes, when she needs your help making the individually wrapped, green tea, almond cookie scented candles (??), you willingly assist, and when she says "Mom didn't approve of my choice" just smile and say, it's ok, most people throw them out after, anyway! :)
Yours in Fashion passion...
Suzanne M.
"I'm still at the age where I'm constantly seeking approval of people I have respect for" ~Eliot Paulina Sumner ... read the full post and reader comments