PLUM'S MAVI DENIM SALE: 7 STYLES OF MAVI JEANS, NOW ON SALE for $ 79
Also, Plum has a fun draw for you, follow the link for details, and put on your creative cap. You could win a $ 150 PLUM GIFT CERTIFICATE AND a gift card ($25) for a friend.
What to do with your old jeans? (of course, 'old' is a relative term, as, we seem to like wearing our new jeans...'very old and lived in' looking now (I'm shaking my head in disbelief of this trend, which I secretly (ok no longer a secret) love). Pinterest and craftgawker are loaded with images and links to blogs of how to repurpose your old denim. Just fantastic. You can, of course pass them on to someone else, make cut offs or give them to a charity. Either way, you no longer have to feel guilty about their sad neglect, folded in the back of your closet for many, many (many) seasons, not seeing the light of day for trend on end.
On that note, lets look at some newer (old?) styles that Plum has so generously put on sale. With 7 styles to choose from, I'm sure you'll find something to refill the void. Take a look at a few of them below: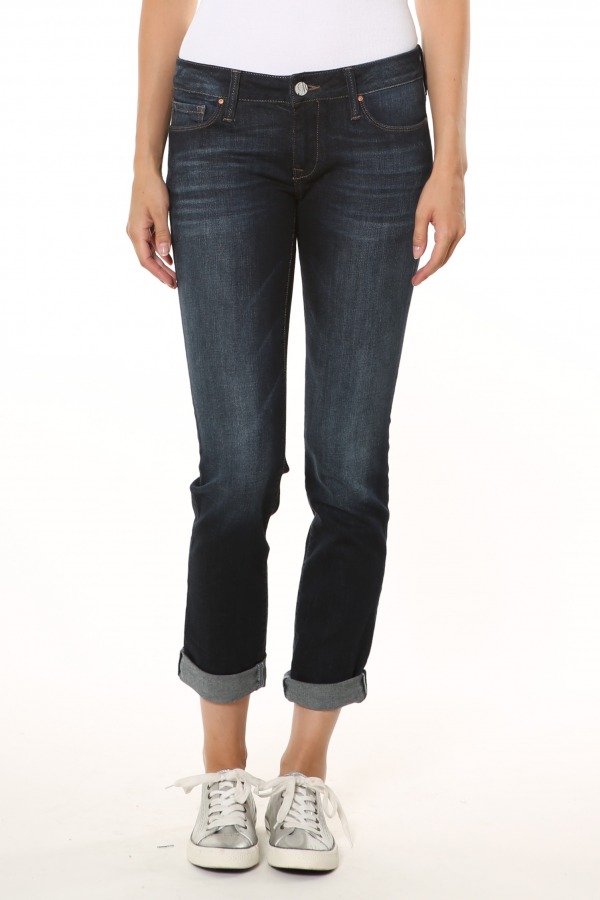 Once you slip into these babies, you'll feel like Marilyn Monroe in 'The Misfits'. Except they won't 'misfit' you. Mavi is one of the leaders in denim innovation. Thus why Plum has chosen to carry this brand. Their design, fit, construction and content they take very seriously. The above pair have just the right amount of wiskering and fade along the leg front; people might not know you've only 'just' bought them. But ultimately, who cares, you'll love them. Straight leg, standard 5 pocket style, roll them up (as above) or straight. The leg is not skinny but slim. Comprised of just enough stretch; so they'll fit far better than Marilyn's did! ;)
Mavi Emma slim (deep brushed vintage)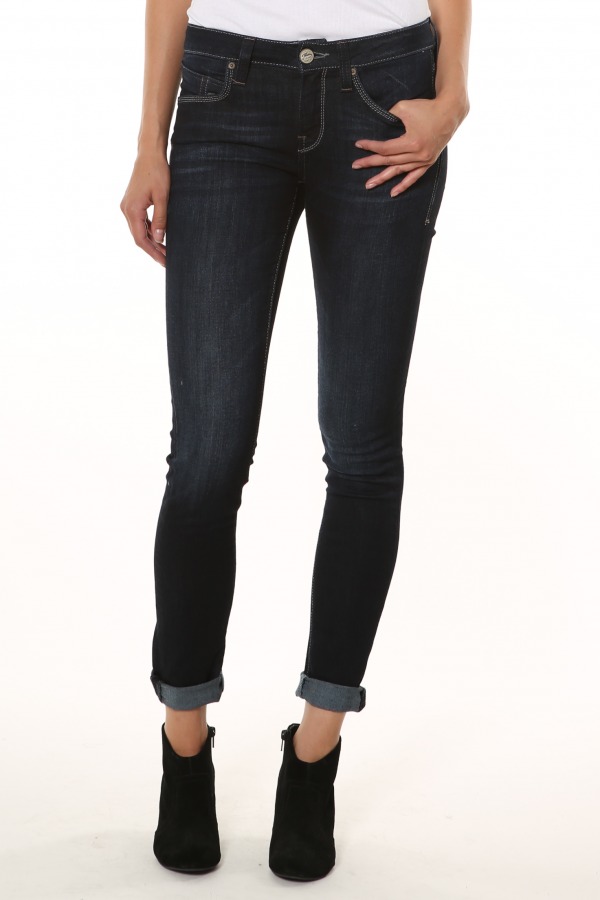 You can certainly take pride in your jeans when you purchase Mavi. They a take great amount of care and are extremely environmentally sensative in their production and washes of the denim, made in Turkey. Check out the video below if you're interested in seeing the facts and processes.
Mavi's take on the skinny, mid rise is quite superior. Such a sexy fit using the highest quality denim. Comprised of 87% cotton 1% elastane and their very own EME, their 'unique to Mavi, innovative fabrication. Resulting in a great looking bum (which is, of course, the bottom line) ;)
Mavi Alexa mid-rise skinny (deep napoli)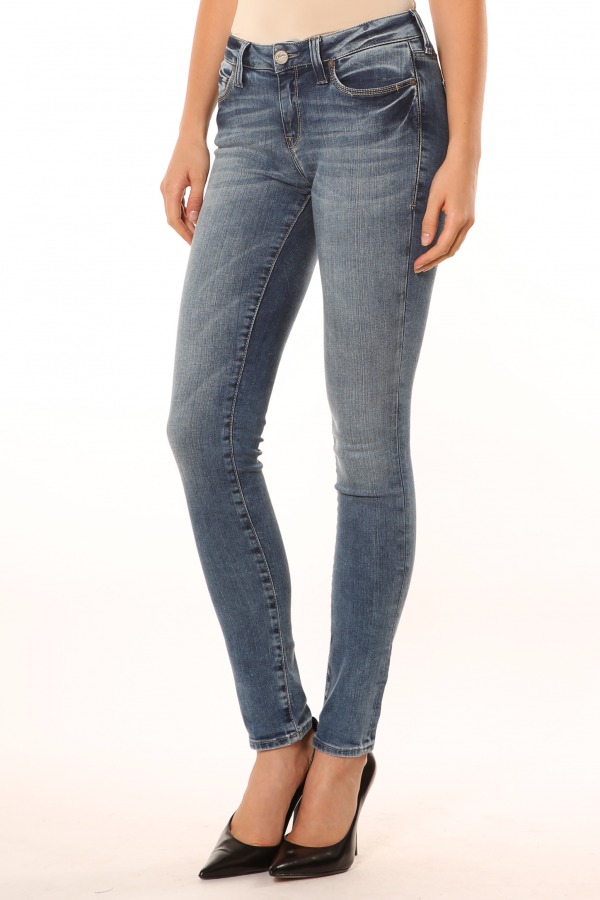 If you're looking for something slightly more faded and aged looking, the above is great contrasted with black (imagine it next to a velvet jacket), or looks smashing next to red (be it a top, red pumps or simply lipgloss). Also great with an embellished t or equally as good with a plain white shirt. Or easily tuck them into tall boots. So many options!
Mavi Alexa mid-rise skinny (indigo napoli)
Denim today has become such a staple in our wardrobes, that it's not unusual to have several pairs of the same, in different leg lengths or washes, to accomodate various footwear and activities. When quality is a factor, Mavi should be a top choice. They offer a substantial variety of styles, washes and fits as well as being at the forefront of eco friendly denim processes.
So, dig out your old dusty denim and give them to your little sister, your cousin or make them into a bag, an apron, or a cover for your ipad. Go ahead take the scizzors to them, you'll come up with something fun.
Yours in denim passion
Suzanne M.