Well, it is officially September and officially too late to keep pretending that fall isn't happening. The air has definitely started to have a bit of a nip to it, especially in the evenings. So chances are, you're probably grudgingly looking into revamping your denim wardrobe. It's getting just a liiittle bit chilly for bare legs.
Luckily, your denim options have never been greater (great as in many and great as in awesome). We've already talked about wide leg jeans and skinny jeans, today it's time to put the spotlight on the boyfriend jean.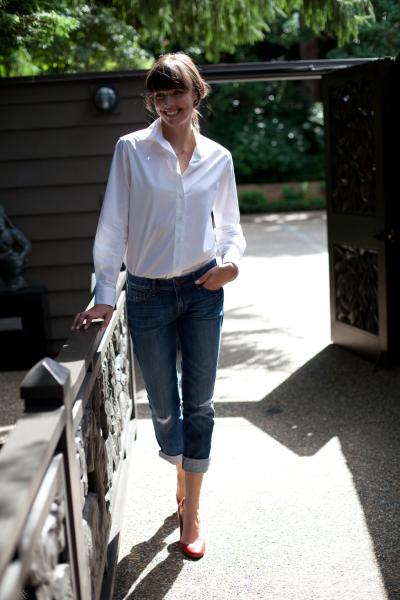 People can make the mistake of thinking that the relaxed fit of the boyfriend jean isn't sexy. Wrong-o. You just have to keep the overall tone of your outfit sophisticated, and the look comes together beautifully. For example (since we're borrowing from the boys anyway), try topping off your boyfriend jeans with a tailored jacket.
Tailored blazer, $195 and Mavi Boyfriend Jeans, $98.
This is one of my favourite looks for fall, and one of the easiest to wear! You can pair almost any kind of top with the boyfriend jeans (t-shirts and button downs are my favourites) and add a structured jacket for a wearable, fashion-forward look.
I recommend finishing this look off with a fetching pair of pumps or wedges. We like borrowing from the boys, but I say let 'em keep their shoes. Some heels, or even a cute set of ballet flats, will keep your outfit appropriately chic.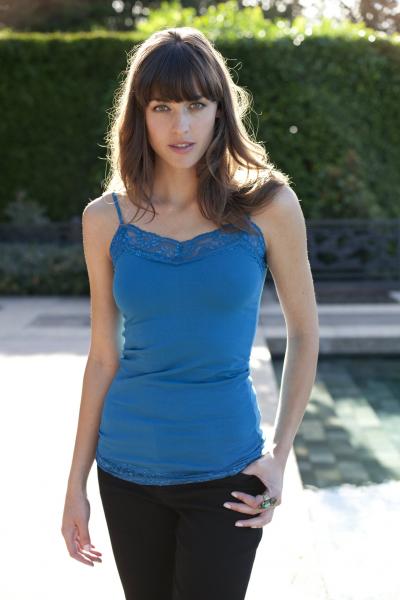 And now for something a little bit special! Starting this Friday, September 7th, we're helping you build your fall wardrobe with a promotion. We're offering a lace trimmed cami, pictured above in one of eight delicious fall colours, for just $2.00 with any purchase of $75.00 or over.* This offer is only good while quantities last, so get 'em while you can!
*Not applicable to previous purchase, limit one per customer.