"I don't want to wear a dress to the party"...sounds like something my 8 year old says! However, whether it's the 8 year old voice in your head or last nights heavy dinner still speaking to you...if you don't want to wear a dress...DON'T! Dresses are great...but...there are many other alternatives! Maybe dresses just don't cut it with those ferocious shoes you've been dying to wear, you want to go the super funky route or you want to dance and move. The many options we have as women are just one aspect of what separates us from the boys! Here are just a few options.
I adore this ensemble. I think it's smart, elegant and functional. Above very cleanly put together, however nothing better than black to showcase a great necklace and/or earrings. Wear it buttoned up, with a statement necklace or a long one.
Tobias relaxed trouser (black or charcoal) now $65
Plum long sleeve shirt (black, off white or royal) $82
Here's a look that can work at a daytime affair, house party or funky town ...A bit of boho top, destroyed jeans, glitzy necklace and a red hot pair of pumps. Red pumps and necklace make it seasonal, however the other components work so well with many other of your usual activities. Pull your hair up into a messy bun or pony tail add a shawl or one of Plum's great Tobias jackets.
En Creme hilow blouse (cream) $79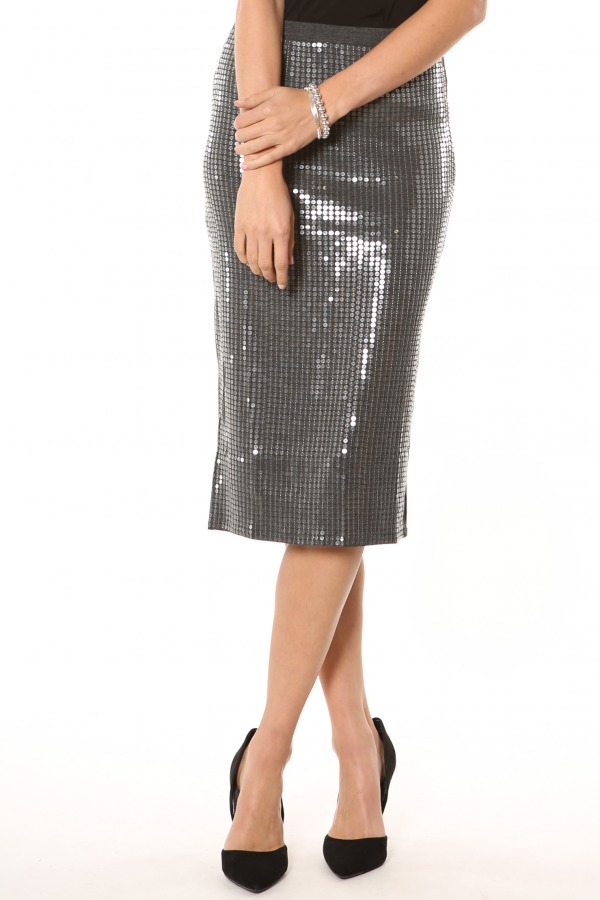 We cannot pass by the season of parties without sequins. Wanting to add a bit of something special but don't want to pile on the glitz, this is a great option. Wear with a simple black turtleneck and add a jacket and a statement necklace (or skip the necklace) and just add a pair of dangly earrings. A standard that works every year!
Press sequin skirt (asphalt mix) $81
Lace is not just for weddings, however, this can be very 'church choir/meet the inlaws' (a la Audrey Hepburn), worn over a basic shift dress. Or really amp it up with a motorcycle jacket, skinny black jeans and high heels. A very worthwhile investment that won't see much time in your closet.
Acapella blouse with pleated sleeve (black or ivory) $85
Tobias slim pants with side zipper (black or taupe) now $79
Maybe you don't 'do' dresses or today you just feel like a Play-doh explosion on legs that no amount of Spanx can fix (ok that's me)! Whatever your reason, if a dress won't do, there are still ample other options. Head into a Plum near you and ask for some ideas or finishing touches.
Yours in Fashion passion...
Suzanne M. ... read the full post and reader comments