Plum has put together everything you need to make your escape. We hear that February is the biggest going south month of the year for Canadians so here you go find your summer bliss during this long cold Canadian winter. Leave it all behind with all the most important get away pieces in stores and on line now. Go on... say hello sunshine, hello beach.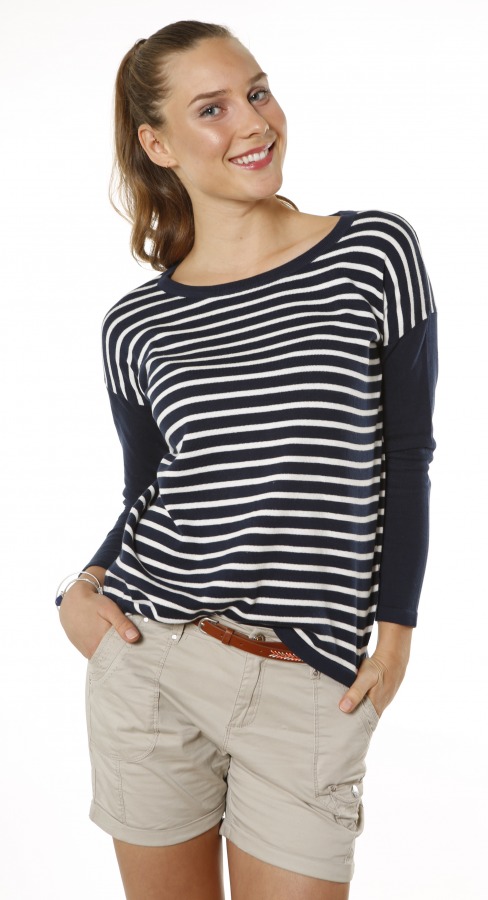 The "to and from" sweater does double duty on the plane ride there as well as warding off the chill of the night when temperatures dip. The nautical look is the perfect piece to pack for it's versatility... after all you can't wear a tank top to the airport. The sweater also looks great over Point Zero rolled cuffed cargo shorts in light weight cotton poplin.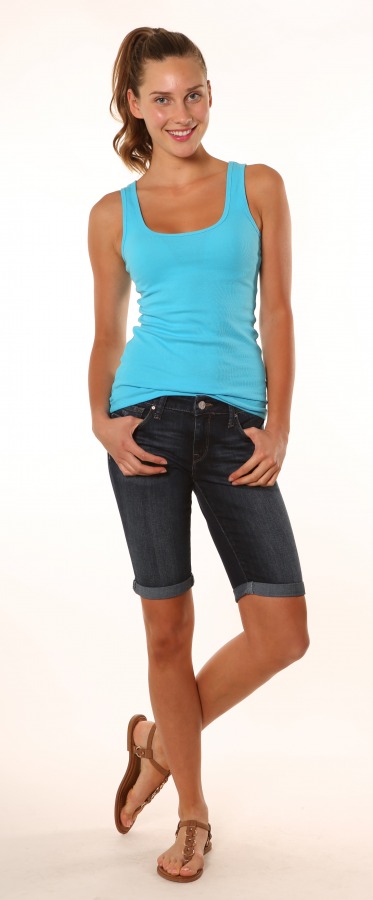 Everyone needs at least a few tank tops - perennial resort favourites. Ours come in a light weight ribbed cotton spandex in 8 delicious colours. Don't leave home without one or 4 for that matter. Seen here over Mavi knee length Denim shorts.
At Plum we are famous for our Simone dresses and these new tank dresses for resort are no exception. Get your beach party on.
These two easy care dresses are throw on an go. No muss no fuss and that just means more time at the beach.