Weddings, the place where two wonderful souls come together to promise things no sane CEO would willingly put their signature on! Really not your worry though. However, what if you've been asked to give a speech? Think about what to say, or...perhaps more challenging, things not to say! Such as: talking about the parade of boyfriends leading up to the groom, how no one was fond of the groom until now or how inebriated you are, remember, there's probably a microphone in front of you! So, do yourself a favor, find 'the' dress and be as unforgettable as the bride (and yes, that's ok):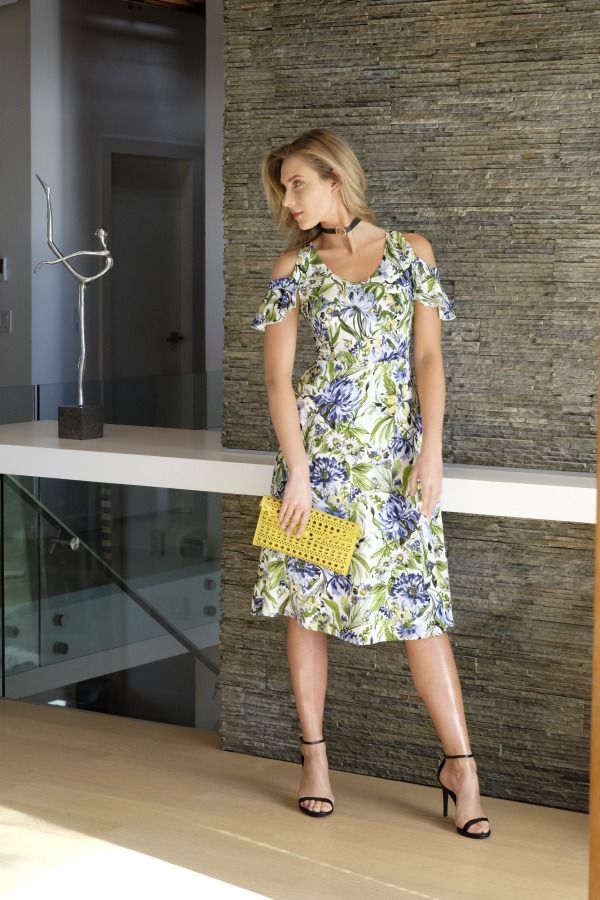 As with the bridesmaid's dress...one hates the idea of a 'one of' occasion dress. This is not such a dress. It's incredibly sweet and flirty looking, fresh and easy to dress it down for the days and regular occasions to come.
Simone open shoulder floral dress (blue or red) $129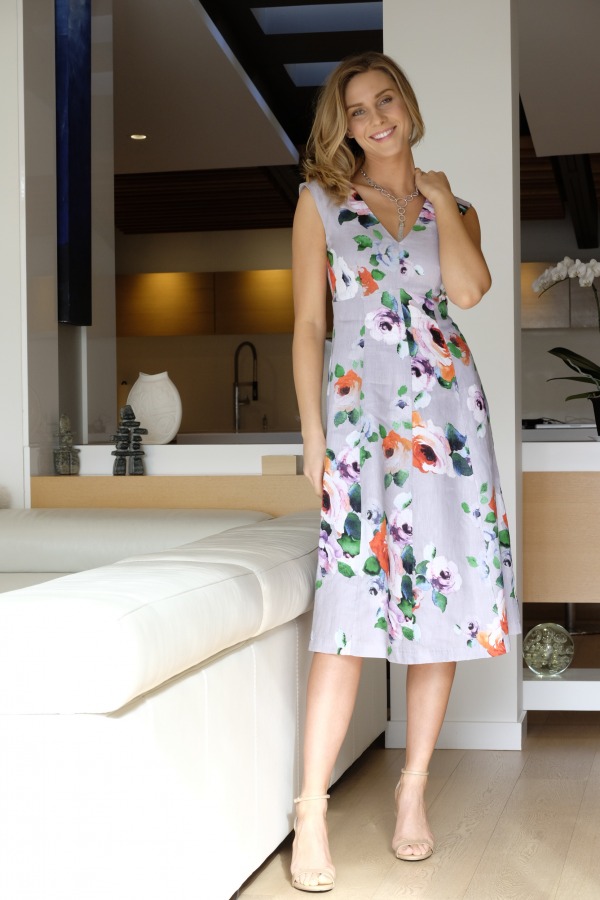 Bouquet tossing is a hundreds of years old tradition, that stemmed originally from female attendee's attempting to obtain pieces of the bride's dress and flowers in the hopes of receiving some of her luck. In which case, you may want to be able to jump and stretch when the bouquet is tossed...or dance! I have seen this sweet dress on my co-worker and it's just breathtakingly beautiful.
Simone floral empire waist dress (ivory/pink or silver/multi) $175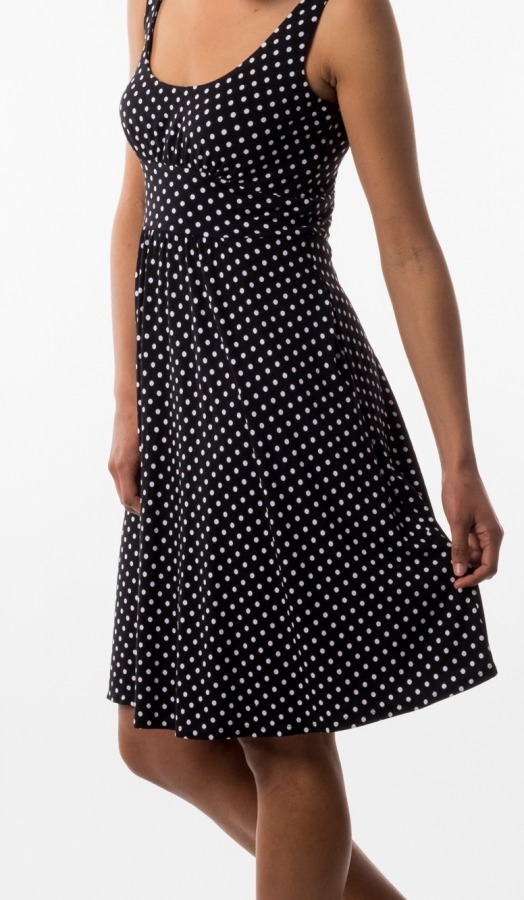 Here's a delightful dress that would be wonderful if you're needing to travel for the wedding. Packs up so easily and being a dotted print, can co-ordinate with multiple different types of accessories. Try it with a string of pearls, a locket or something bright red.
Simone sleeveless dress with back sheering (black/white or blue) $129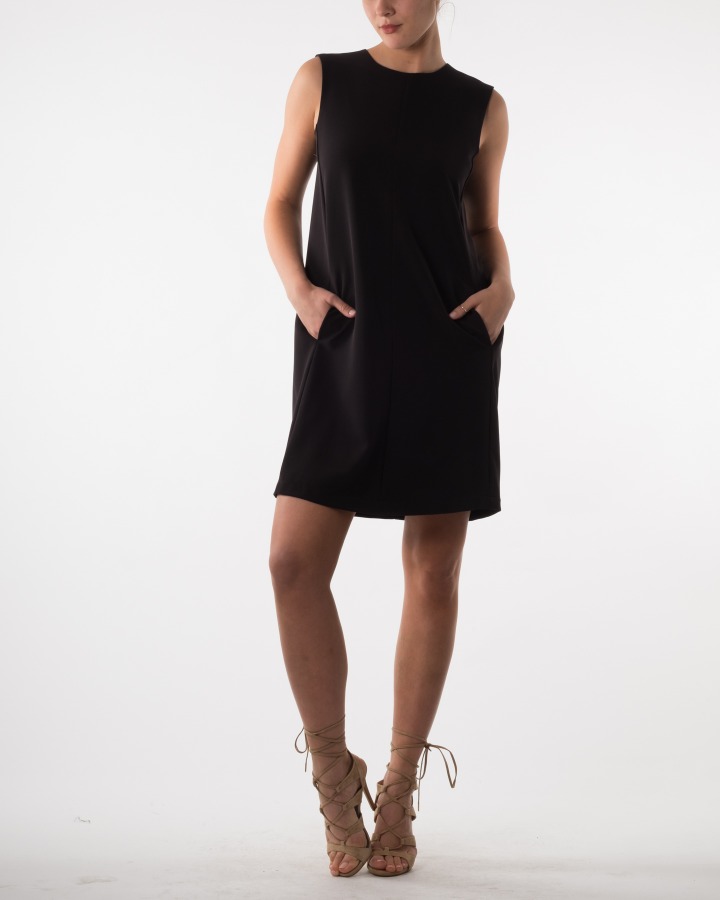 Unforgettable comes in all shapes and sizes. Maybe you'd prefer something a little more uptown and edgy. Give this one a go and put your own spin on it. Try some absolutely to die for shoes, especially if you plan on displaying some fancy footwork on the dance floor...and a knock out bold statement necklace.
Simone shift dress with back pleat (black or salmon) $139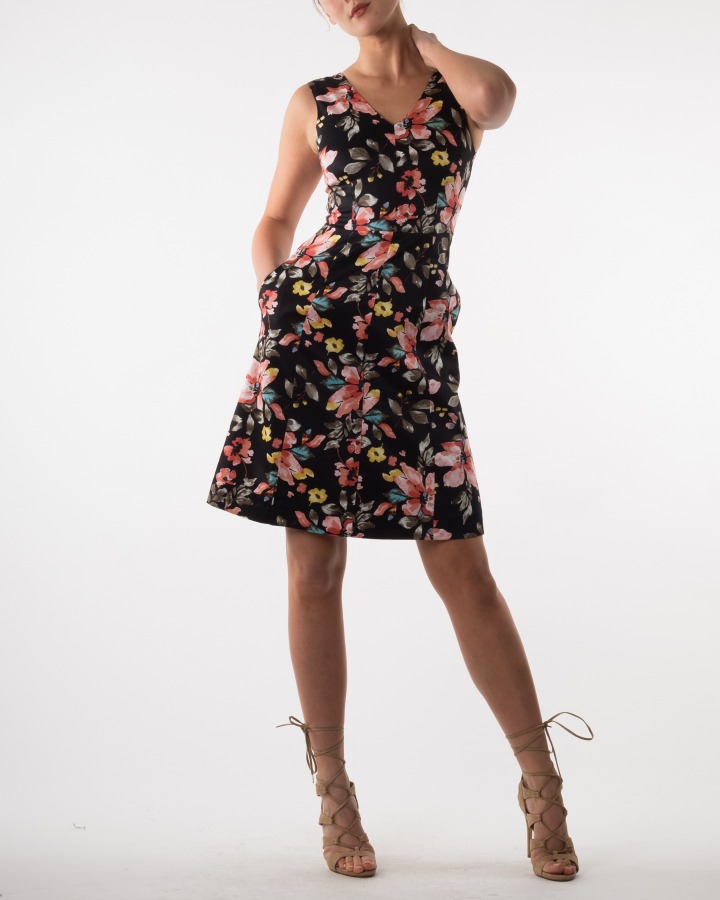 Another sweet fresh spring option. Pockets for those of us nervous types, just above the knee and perfect neckline.
Simone sleeveless A-line dress (black or white print) $135
Weddings can make some of us very anxious, from the traditional church ceremonies with the unfamiliar reverent actions required, finding the appropriate gift to making small talk with people we barely know....But, don't forget, if all else fails, there may be vodka...looks like water but much more fun!
Yours in Fashion passion...
Suzanne M.
See more options online or head into a Plum store near you for some personal service
DON'T FORGET...FREE SHIPPING UNTIL MAY 7!: Enter promo code SHIP2017 on the order request details page. Min. $75 purchase of merchandise required. Limit 1 redemption per person. ... read the full post and reader comments