Being first means, usually people will follow you...For me, at least, the only thing better than chocolate, not requiring diaper changes, is new arrivals. Isn't getting something first such a rush? Don't mind people following your lead or looking for a way to freshen up some portion of your wardrobe? Perhaps you are also a first-a-holic...Do you like to be first in line, first to receive something, first to wear the new thing....whatever the case may be? Plum can easily feed that 'new arrivals' addiction. While Plum's merchandiser might not be 'first born' in her family, rest assured, she's definitely first at discovering new labels, capturing new trends, interesting style features, fabrics and accessories.
Below a few of Plum's recent arrivals...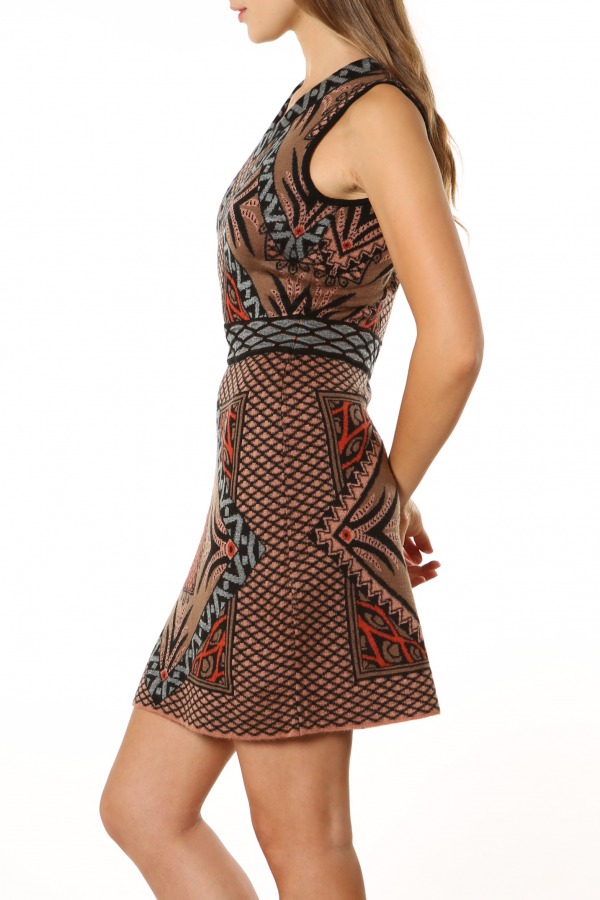 Hard to tell if this is a dress or a tunic. And so, in trying to figure this out, it's now become 2 garments! This is such a unique design because it reminds me of a vneck vest, yet has all the makings of a very feminine form fitting dress. Vneck, wool blend, egyptian print with a very defined waist feature is above the knee in length. Just gorgeous! So many ways to incorporate this into your existing wardrobe with it's incredible fall color palate.
Kerisma wool blend Cleo sleeveless dress $ 149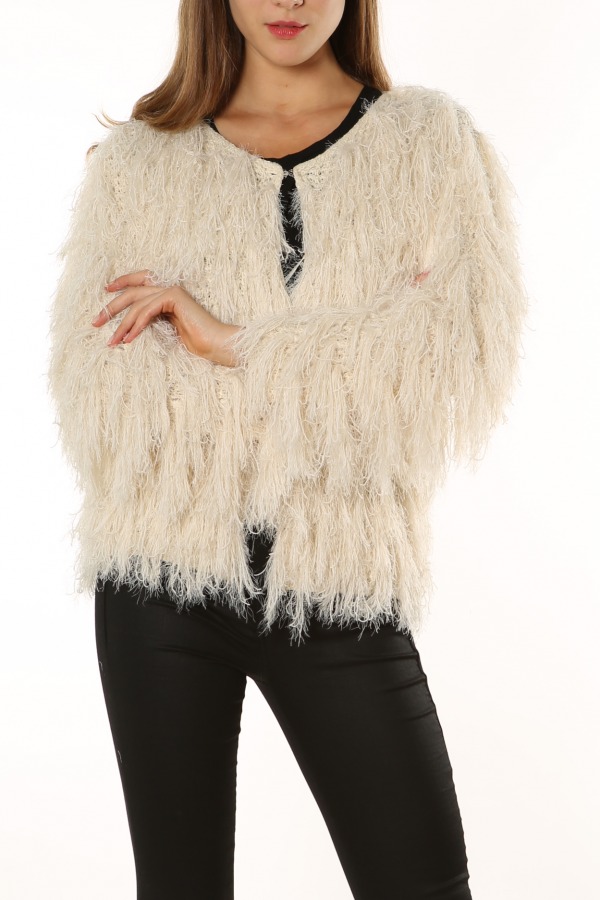 Fun is the best way to describe this sweater. And no, no combing is required for maintenance! So soft to the touch, be prepared for plenty of tactile attention. Features an open front with hook and eye neck closure.
Beulah style fuzzy sweater in Vanilla Milkshake $ 99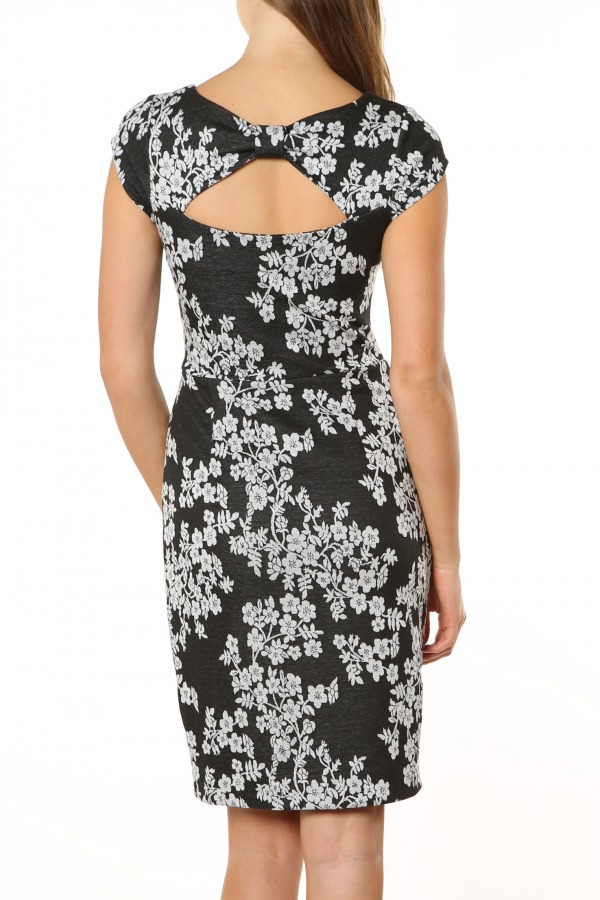 What a fetching little number! I had to show the back view because frankly, it has pretty written all over it with that back detail. Can you not see this translating from daytime activities (whatever they may be) to evening? Comprised of a simply amazing stretch knit fabric, featuring a very well concealed side zip and a completely easy to match black/white floral print (or solid option). As if the fabrics wonderful stretch was not enough, it features a very stretchy below the waist lining. So, on that note, you can leave the spanx in the lingerie drawer if you wish. ;)
Simone cap sleeve dress black/white or burgundy $ 139
Don't forget Plum's own labels (Simone and Tobias) are designed and made in Vancouver. When they're designed and made so locally, it can take no time to go from conception to arrival (no pun intended).
Stay tuned for more..........
Yours in fashion passion
Suzanne M.
... read the full post and reader comments