This dress is simply criminal (pardon the pun) how great it looks on everyone (email and below). Initially sold out so quickly, that it's been reproduced by popular demand. Plum staff say it works on nearly every body type, thus it's popularity and why it's once again, flying off the racks. Once I heard this, it simply had to be tried on (by me of course)! The verdict? Amazing, easy, flattering! What else could you want?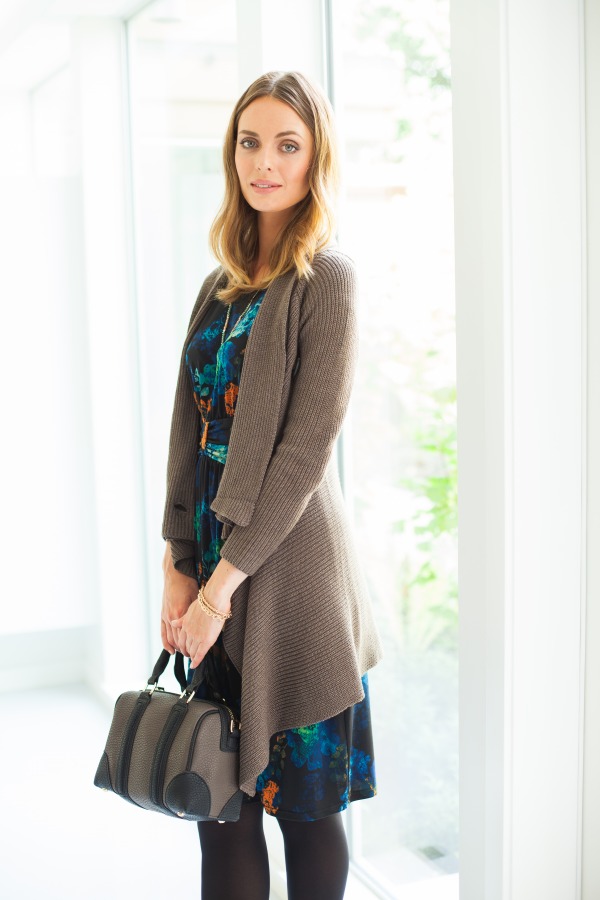 Lovely cap sleeve, poly/spandex mix makes it easy to get on, easy to care for and easy to pair with footwear. Elevate it to a nighttime, glam look with clutch and stilettos, or jean jacket and tall boots! Comes in multiple other colors and patterns. The waist level bow with gathers feature is so incredibly cute, no one will know it's a bit of camouflage...speaking of camouflage...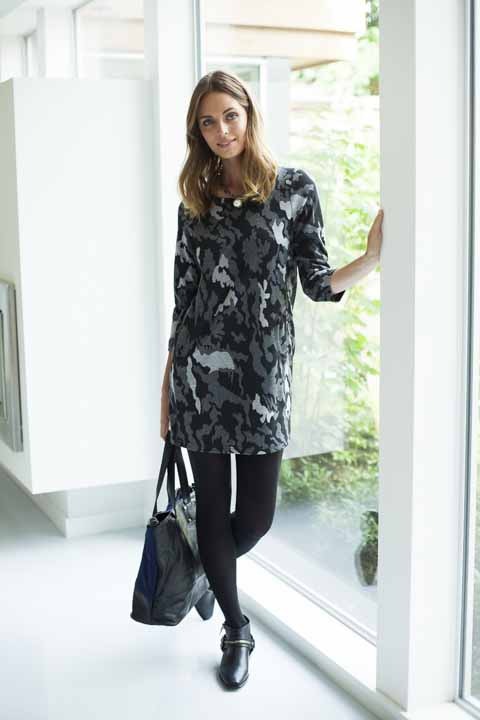 I knew I simply had to sneak this into my wardrobe (did I say sneak?) before I even layed eyes on the photo. As I passed by it on the racks I gave it a sideways glance like you do a 'really' handsome guy; not wanting him to know you notice him. The bubble over my head would have said 'I'll be back for you'. Very easy crewneck, 3/4 sleeves, pockets and just long enough to consider calling it a dress. OR DON'T...call it a tunic. Wear with tights and combat boots. Too predictable? Maybe ankle boots with cuban heels (my favorite Fleuvogs). This will be one of my new favorites. Comes also in green camo.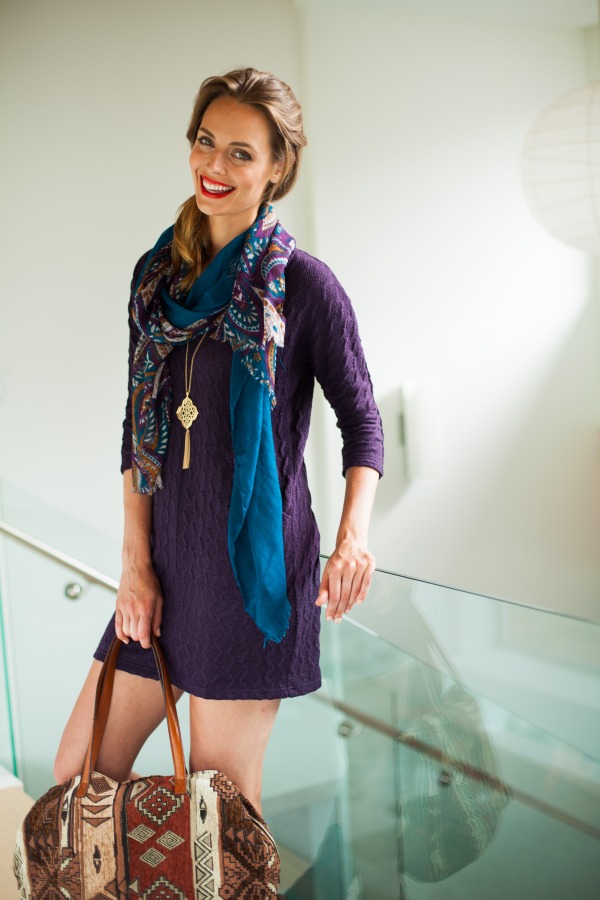 Hard at this point to imagine the cold, but I'm starting to feel it at night. Another great item that can translate from dress to tunic. This beautiful dress, calls for a hug. A lovely textured knit, easy 3/4 sleeves, pockets and a v-neck that's ready to display any lovely accessory of choice. Comes in purple, green and the ever ubiquituous grey.
Ready or not here comes fall in all it's glory. The dress for the season is here for the picking. Don't be caught with your pants (or dress) down.
Are you ready?
Yours in Fashion Passion
Suzanne M.