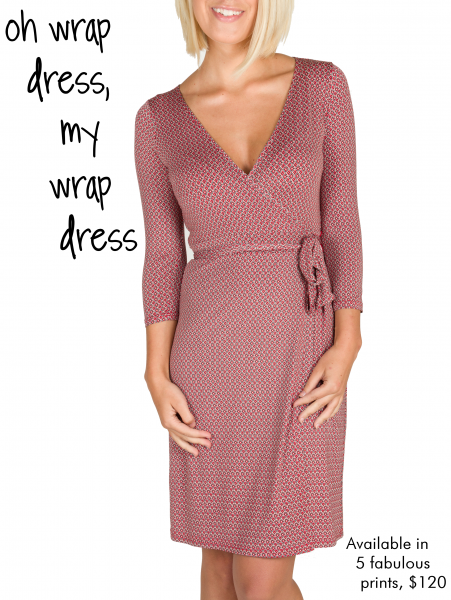 There are few articles of clothing magical enough to somehow flatter a variety of women, regardless of personal style, age or body type. The wrap dress, first pioneered by Diane von Furstenberg in the 1970s, is one of these beautiful rarities. It does exactly what the name promises, it delicately, and yet comfortingly, wraps the body in fabric - hinting at, rather than completely revealing, one's shape.
The feeling of wearing a well-fitting wrap dress cannot be overstated. It's here that the twin powers of femininity and moxie meet (and then maybe share a couple of cocktails). How does it accomplish this sartorial feat?
The wrap dress is such a perfect garment because it can do so much for so many different people. Anxious about your arms? This dress covers them. Want to define your waist? It can do that too. Need a dress that's office-appropriate, date-appropriate, lunch-with-mother-in-law-appropriate, flatters legs of all lengths, and will never go out of style? Look no further.
For all these glorious features, I have dedicated my first post of 2013 to one of my favourite articles of clothing - an instant closet staple - the wrap dress.