Don't forget to use the $20 off min purchase coupon (September 17 - 27) NOTE our coupon can also be used online!
When you sift through a rack at your favourite store, are you drawn particularly to colour, pattern or are you drawn to how it feels next to your skin? Why one might choose texture first seems fairly obvious, (as an example) eliciting possibly comfort when the touch is soft; colour may provide a clue to your personality, but what about pattern? What first draws you in? The twisted teardrop shape of the paisley, bold colour, cozy bulky knits or the flow of rayon? Let's see what's suits your fancy right now.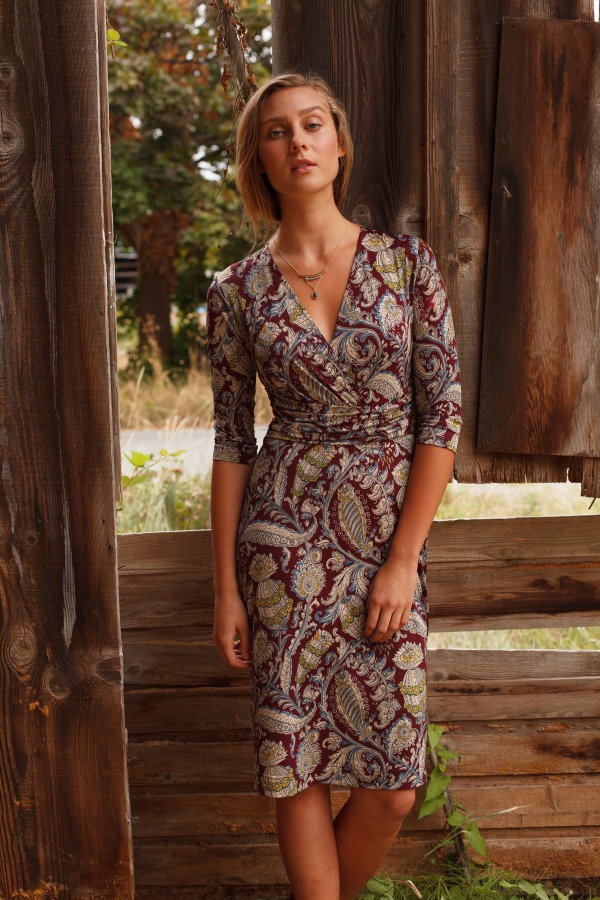 The beauty of this paisley print is surpassed only by the fabulous fit. It's wonderful to have a beguiling colour or pattern but if the fit is not there, you're left looking rather awkward. This dress provides a wonderful fit, with well cut sleeves, rushed waist and just the right length. This could easily be the go to dress of the season.
Simone v-neck dress with draped waist (burgundy or navy) $119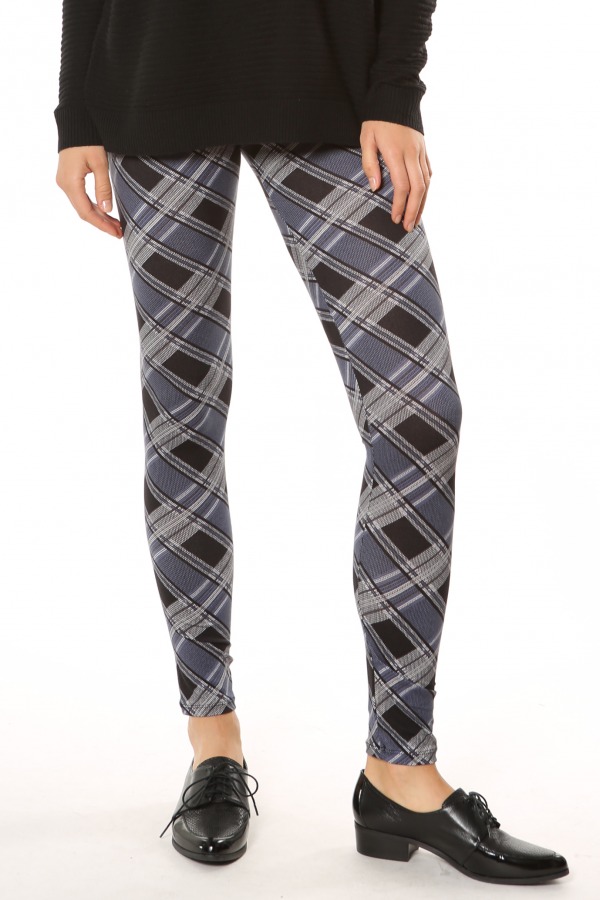 Here is a fresh pattern that is just so playful. Very significant this season, showing up in jackets, shawls, poncho's and even skirts. Love how these have been matched with oxfords, but I could easily see them paired with ballet flats or knee high boots with boot cuffs, turtleneck sweater and skirt...lots of room to be creative with these as the starting point.
Guilty poly/spandex legging (various patterns/colours)$25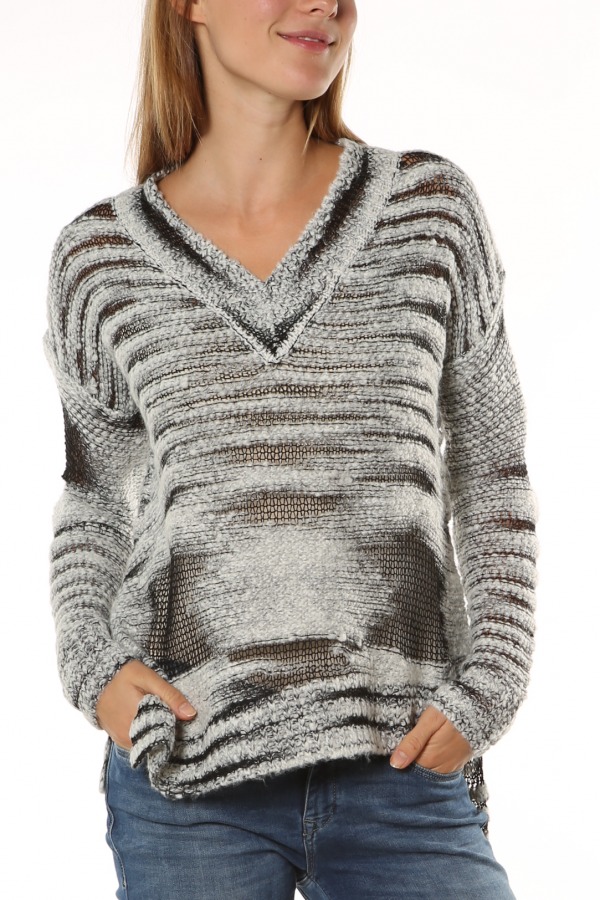 Incorporating both texture and pattern...the variegated, irregularity of this knitted pattern creates a very handmade, eclectic look, while the interspersed open knit provides an opportunity to show a bit of you...or not. Possibly wear a bold tank beneath. Lots of ways to play with this and easily can go from office to weekend.
Kerisma wool blend v-neck sweater (grey multi) $95 (coming soon)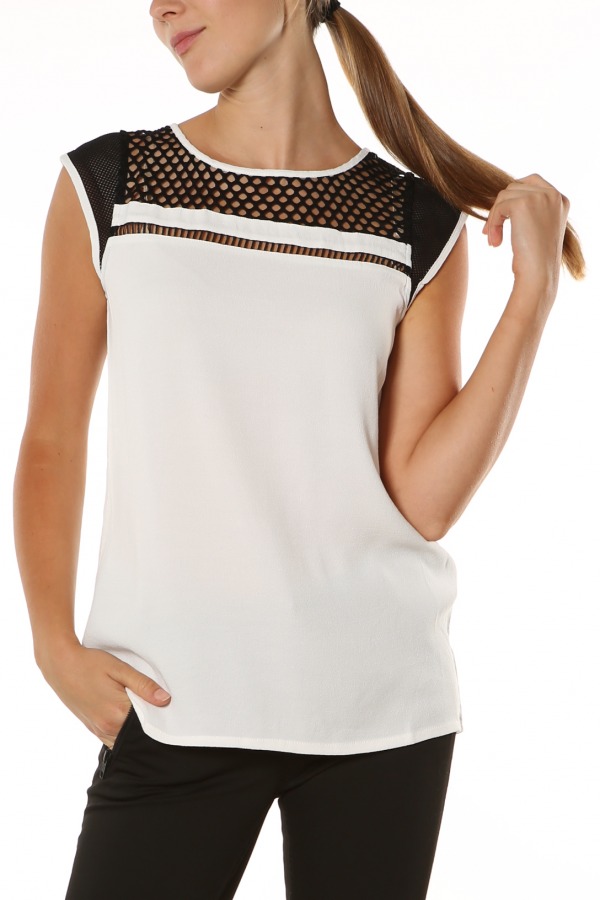 What better way to edit your work wardrobe but to add a shell top. Clearly a constant paired with a suit, or cardigan, the shell top is best friends with a pencil skirt or crop cigarette leg pants. But this is far from basic. Note the unexpected mesh texture at the yoke. Pull your hair in a pony tail, add bright red lipstick for some punch and you're good to go.
Kaffee Melissa cap sleeve shell top (black/white) $59
When choosing try to draw in what enhances your natural features, along with what suits your personality. Whether you're attracted to particular patterns, colours or textures, keep in mind what may suit your already beautiful features...big voluminous hair, freckles or very dark locks. Plum staff can help create some looks that work for you. Because the texture and colour of your personality is what you ultimately want to shine through!
Yours in Fashion passion...
Suzanne M.
Don't forget to use the $20 off min purchase coupon (September 17 - 27).