$20 COUPON - MIN $95 PURCHASE - OFFER EXPIRES SUNDAY MARCH 25*
On this day of International Women's day, let's remember the countless women, mothers, grandmothers who run businesses, make breakfast, wipe counters and babies tears. And while men take credit for the invention of the zipper, Velcro and even the Wonderbra, the women of this country historically have their own admirable contributions. Dr. Frances Oldham Kelsey, Charlotte Whitton, Viola Desmond, Fannie Rosenfeld, Mary Shadd Cary, Elsie Knott and countless other historic Canadian women, leaders, trailblazers and innovators who's achievements paved the way for so many of our daily freedoms. Plum is a proud supporter of two organizations known for encouraging, both little girls (Big Sisters) and women of all ages (Dress for Success) who some day will hope to reach their own personal goals. Today... for me... I achieved vertical status (aka: getting out of bed), no accomplishment is too small!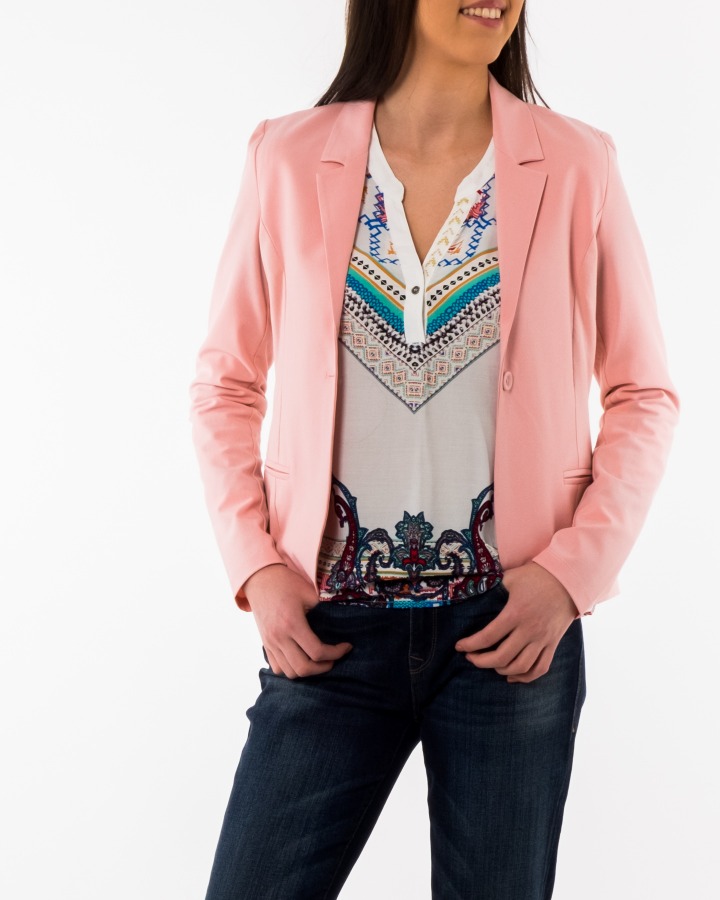 Looking fabulous and pulled together requires two things, colours that bring out the best you....and YOU! Gone are the days that blazers come in navy blue and black only. Find them in patterns and all our favourite hue's. I love the ultra feminine shade of pink with the bold intricate patterned blouse!
Kaffe blazer (bridal rose) $119
Creme multi print blouse (multi) $89
Blouses continue to have a place in the casual as well as the professional settings, always creating a sleek image. Today's blouse features an interesting, artistic pattern and open back vent. A unique design feature.
B. Young shirt bird print (black/white/pink) $59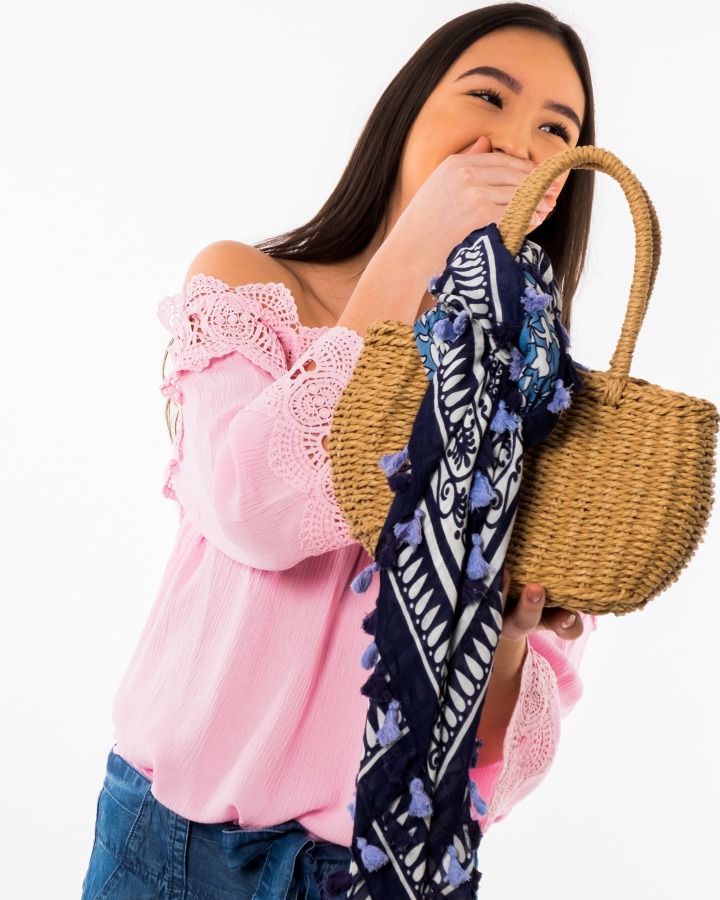 The little wicker bag and a crocheted edge pink top, just tease us towards summer. The little bag, so reminiscent of Sunday school or picnics...so sweet!
Cream lace blouse (sea pink and chalk) $79
Joseph D'Arezzo tan wicker bucket $45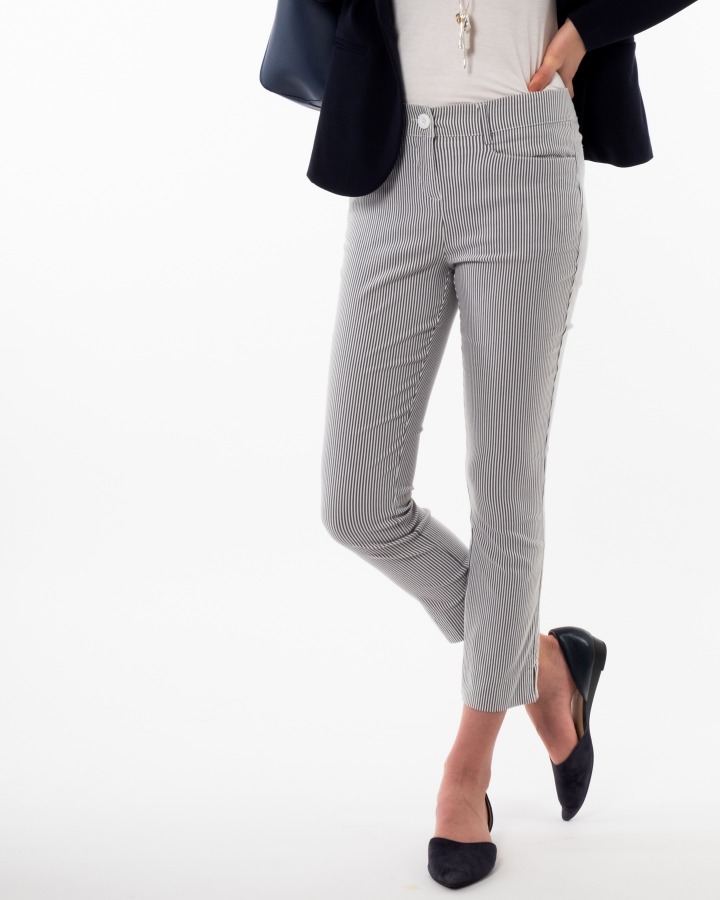 A favourite spring leg length for pants is this ankle length. Easy to pair with different shoe heights, sandals, boots and what's not to love with the vertical stripes.
Motion ankle pant tripe (blue/white) $78
Women like Harriet Brooks or Rosalind Franklin, may have been overlooked in being recognized for their scientific discoveries and contributions, but, consider this...we are capable of growing a whole entire human being. We win!
We don't own half the sky, we are the stars!
Suzanne M.
"Whatever women do, they must do twice as well as men to be thought half as good. Luckily, this is not difficult" ~ Charlotte Whitton - First Canadian female mayor of the city of Ottawa
*Cannot be used with other promotions or sales. Excludes jewellery. Details on coupon.
... read the full post and reader comments