Do you dress yourself? Really! Personally, I rarely seek opinions from others or ask 'does this look good?' And I'm laughing as I type, I'm sure those who know me are thinking....'perhaps you should rethink that'. Recently, I was ready for Easter; had an outfit put together, (my usual black components)...when suddenly my husband upon seeing me uttered "You should wear something brighter!" My normal response would be to indignantly go into a Vesuvius, 'how dare you' style rant. However, I realized, it was a lovely day, not a cloud for miles...he was right! So I changed. I had a fashion epiphany (and I didn't yell)...I felt like a new person....dresses have a similar effect, a beautifully fitting dress can make you feel like there is nothing you can't do Mary Tyler Moore! Have a look at some of Simone's great new styles: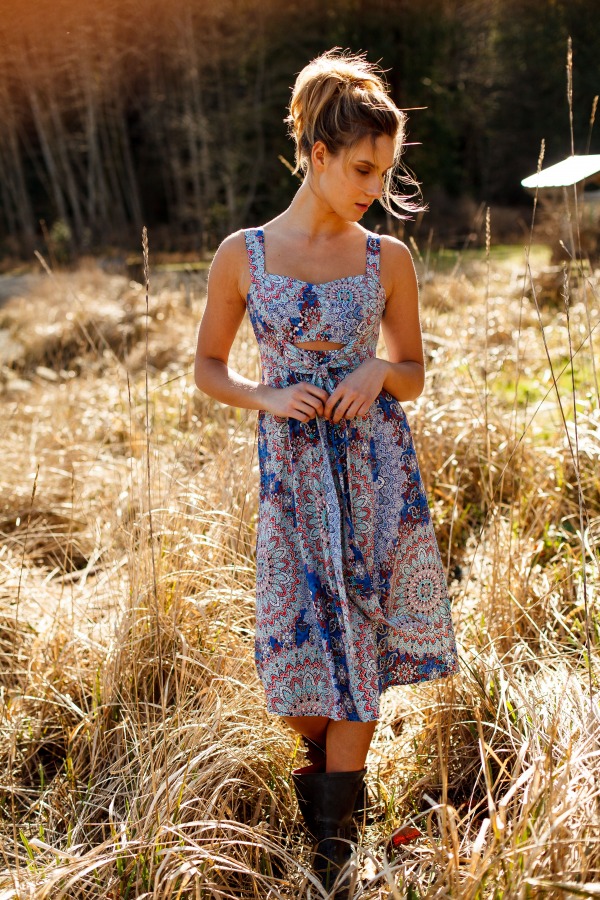 I realize I keep harping on the style elements of Claudia's (Plum's designer) dresses and this one is no different. Features an adorable peek a boo front and tie, a slight sweetheart neckline and a great, flowey skirt. Never to ignore the back, this has a shirred back. Such a gorgeous retro print.
Simone keyhole dress $ 129
I am in love! Who needs a significant other when you have a dress like this ;) At first glance it looks like a typical shift dress, thus why I had to show you the back. Apart from this it has an ever so slightly tucking below the neckline and the fabric has such a divine stretch...the only jiggles will be in your bowl of Jello!
Simone printed knit dress with back detail (black print or mint print) $ 125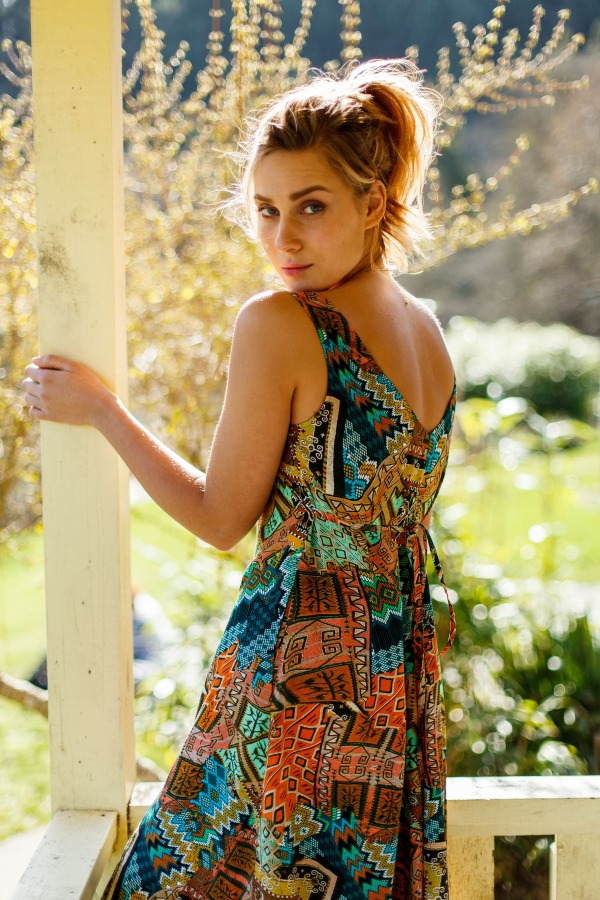 Perhaps a less fitted dress is something you find more 'you'. Another great Simone design. Light, easy, yet includes a tie back.
Simone sleeveless flared sundress (aqua, blue/pink, and red) $129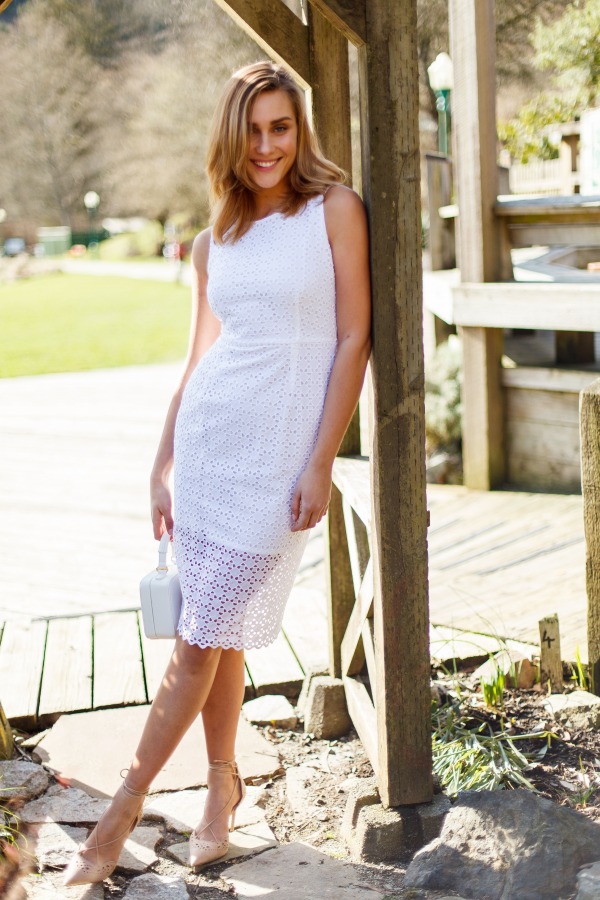 This dress is reminiscent of a Grace Kelly look but with a modern kick featuring an exposed zipper back. So pretty, so well cut and just exquisite fabric. A real classic, perfect for so many of the spring and summer events to come.
Simone eyelet dress (black or white) COMING SOON~
And just for future reference, other than Plum staff, who are fashion-know-it-all's (and they truly do!)...DON'T let anyone tell you what to wear, how to wear it or when to wear it....unless they are willing to pay for it (then they can have an opinion-maybe)!
Yours in Fashion passion....
Suzanne M.
... read the full post and reader comments