There is still time to take advantage of Plum's spring coupon offer...Until March 13
$20 off a regular priced clothing or accessories purchase of $95. Get it here!
I've come to the thoroughly researched conclusion that

wasting a lot of money

on my children's attire (pretty this and adorable that)

is a bad diversion of funds. Clothing seems to serve as

more of a convenien

t

napkin for food spills for them.

I

, however, love them and

have my favourites (not my children...GASP!)...colours, styles, cuts and labels like acapella and Wink Wink...for many reasons

(Plum's new exclusive labels).

This week let's have a look at some Acapella blouses taken with the stunningly beautiful backdrop of Bowen Island: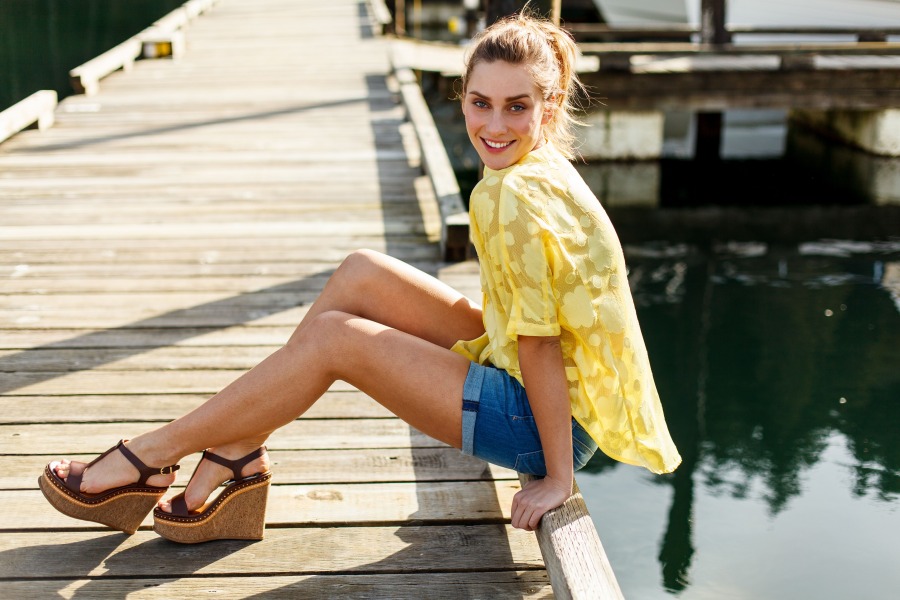 Speaking of favourites, this gorgeous blouse could easily be the star of Plum's most recent spring photo shoot. This fresh, light blouse worn above with shorts can also be worn with a pencil skirt, vintage finish jeans or ankle length pants making it a frequent wardrobe choice.
acapella dolman sleeve blouse (black, lemon or white) $89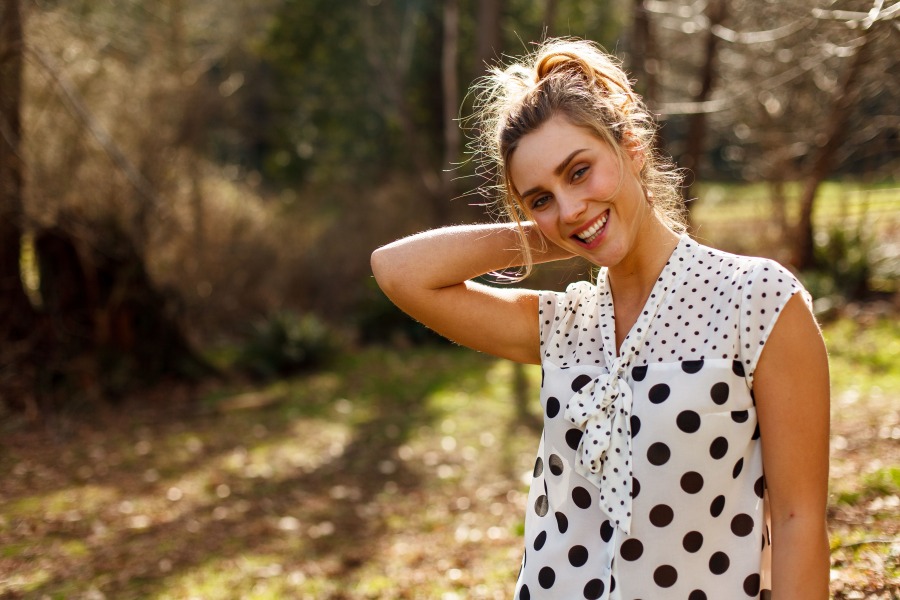 One of my personal favourite's is black and white, making it very simple to co-ordinate with nearly any other colour. While this acapella blouse is a very practical business attire addition, the varied polka dots provide a bit of retro whimsy.
acapella front tie with back pleat (black/ivory or white/black) $69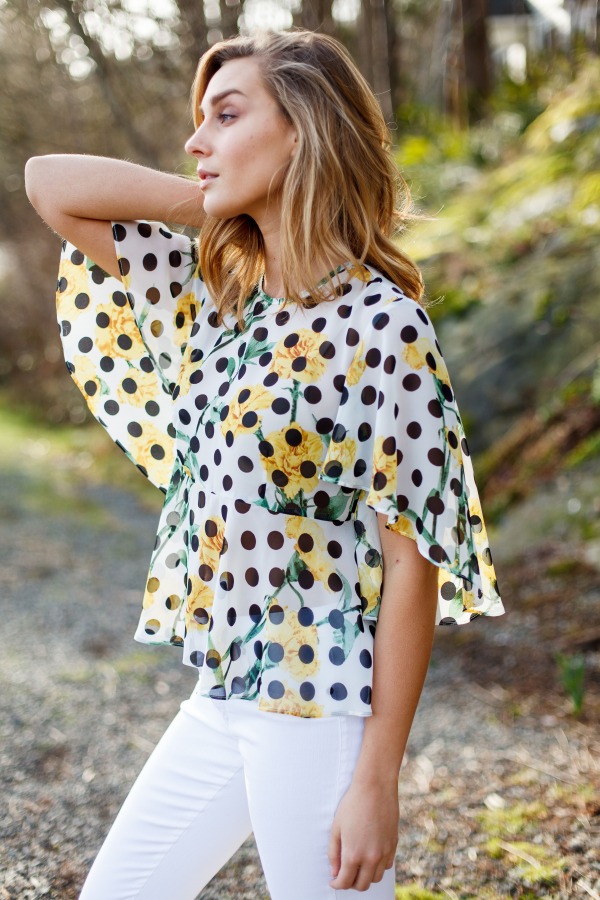 The usual cut and print is not to be found with acapella. The general theme of acapella designs are, fresh, unique and anything but 'basic'. If you're noticing polka dots are big this season, you'd be 'spot' on. A very compelling and feminine print.
acapella cape blouse (red or yellow) $85
I can't pretend to be your 'Fashion Godmother'...but I can tell you if you head into one of Plum's locations one of their staff are a pretty close proximity! Ask to see the many, unique to Plum, acapella blouses. Or, if you're in search of new trends and styles to try, Plum staff are happy to help you pull together some great looks for spring.
Yours in Fashion passion...
Suzanne M.
Get your spring inspired coupon here!