IT'S FRIDAY FOR 4 DAYS--BLACK Friday that is....head into a nearby Plum location and check out the deals...such as 20% off all jewellery and 40% off regular priced suit jackets! (NOV.22 TO 25)
Why do we need a new black? After all, it's the happiest colour I KNOW! In fact, I couldn't love it more if it was blacker! But why do we need something more new than black? Lets go back a few decades when black was the go to colour for those considered 'in' and 'chic'! Designers, however, felt it was time for another colour that would grab our attention. The phrase was then stolen from, '40 is the new 30' and so on. So what is the new black!? YOU! Yes, whatever YOU choose. Put 'it' on, 'YOU-IFY' it and THAT my beautiful friends, is the new black! Now go and find your new black! (I'll be happy to help! :)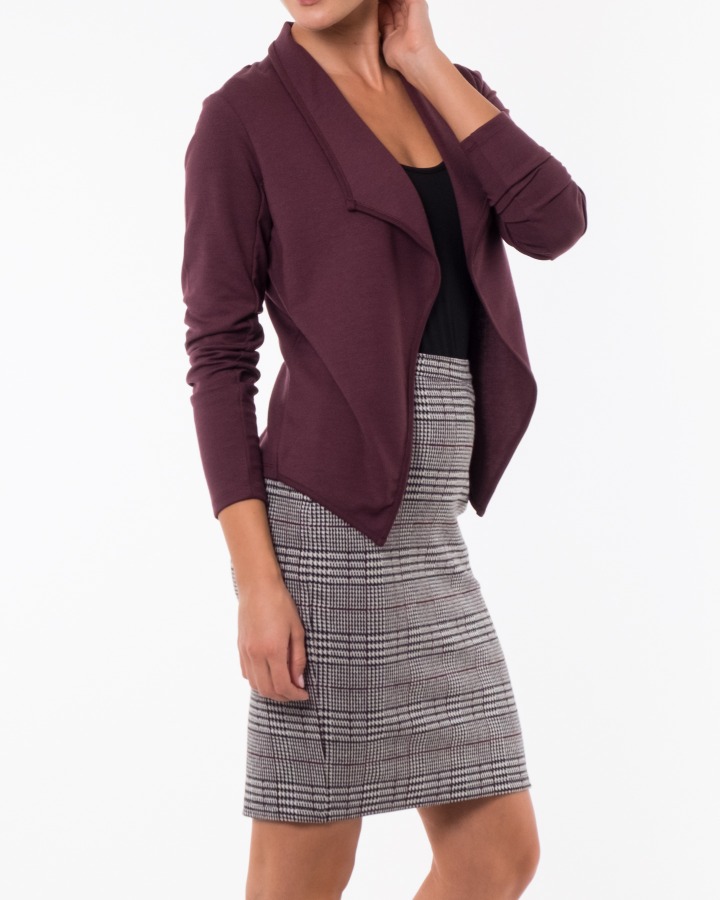 Listen Beyoncé, one way to step up the game on your outfit, is put a blazer on it! Regardless of what it's worn 'with', the jacket gives the look a more stylish appearance. So, if you're looking to help your jeans look a bit more fashion than function, this is a good option. And all regular priced suit jackets are 40% off from Nov.22-25.
Soya Concept drape front jacket (ruby)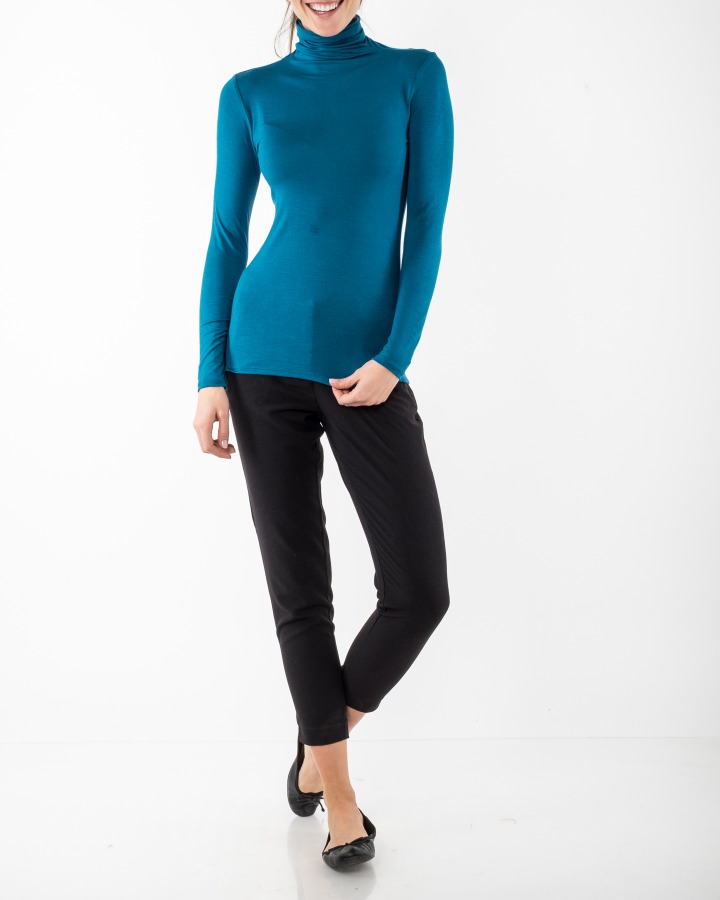 While this is not part of the sale, I couldn't help but show it. Gem colours bounce in and out of popularity but now is an excellent time to go for something very much not black. And in the form of a turtleneck, you cannot go wrong with this investment. Dress it up, dress it down or simply layer it for warmth. This is such a rich, regal hue that works so well with opulent jewellery!
Long sleeve turtleneck (6 colours) $36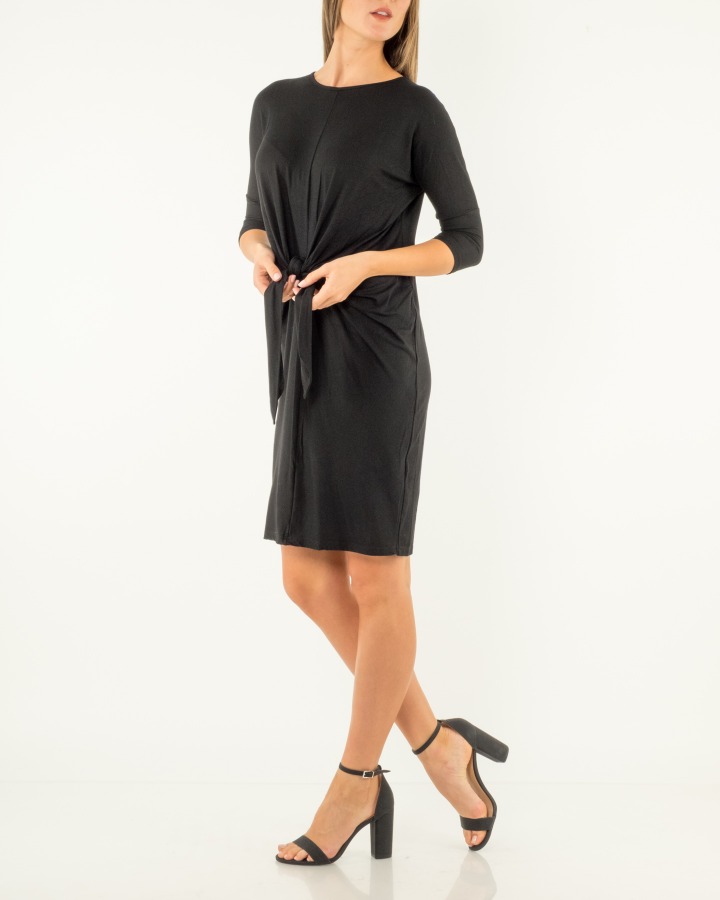 This very in Spencer + Shaw dress is part of the sale that starts on Thursday (oooh AND select Spencer+Shaw dresses are 50% off). The beauty of this dress is that, it's edgy, fresh and unique and it really doesn't cry out for accessories. BUT if you feel compelled try some really equally bold earrings! All jewellery is 20% off from Nov.22-25
Spencer + Shaw tie front dress (black)
OH, and let us not forget accessories. Sometimes a scarf can go a long way taking a great outfit to the next level of style and giving your look a unique flavor! This lovely little compact faux leather bag will keep you organized, AND it comes in 4 other colours. Scarves, purses and jewellery are 20% off Nov.22-25! Which means you can take a simple LBD and make it into something very you!
Faux leather handbag (6 colours)
I have heard 'giving back is the new black' - 'kindness is the new black' - 'grey is the new black' - 'love is the new black' or my personal favourite 'old is the new black'. I don't know, I just don't think black ever gets old. Not in my life!
Yours in Fashion passion...
Suzanne M.
If 40 is the new 30 and 50 is the new 40, why can't Thursday be the new Friday? ~ Pinterest (I think it is this week at Plum :)
... read the full post and reader comments