What's blacker than black? Please let me know if you find something as I'm a big 'void of colour' fan. At the risk of looking like I'm attending a funeral daily, I attempt to infuse other elements as I find it's a sensationally easy way to integrate separates. That being said, they say ones colour preference is a key to our personality. White, for instance, frequently implies calm, innocence and simplicity. I love white but I don't possess any of those qualities. They (whoever they is) say we often feel colours more than see them. Let's get touchy feely then: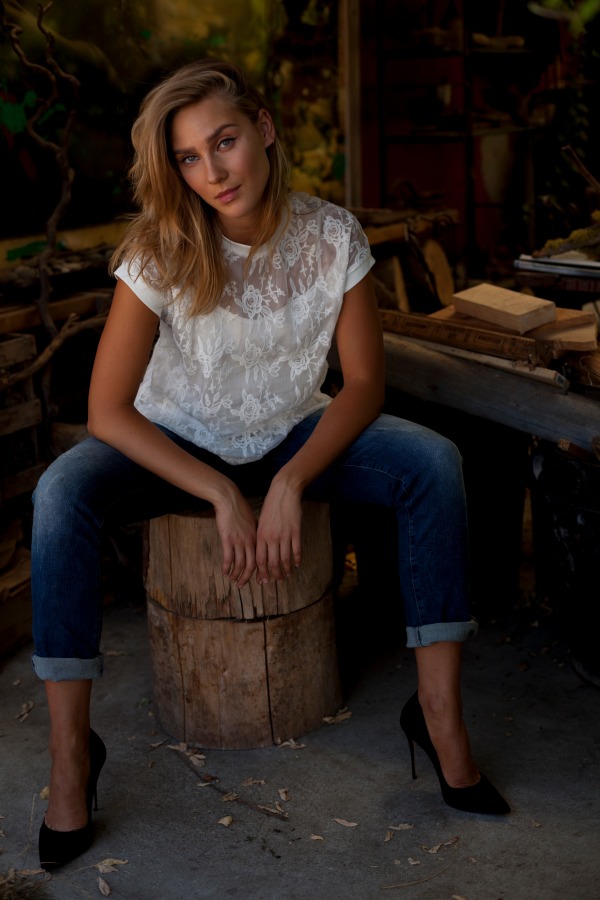 With all the elegance of a white swan, this beautiful top will make you flow with grace, or...make you feel like one. Why this is such a sought after style? White literally will go with every other colour; makes for a fresh style when paired with jeans but easily can go from fun to function when paired with a pencil skirt and very trans-seasonal.
Kersh cap sleeve lace top (cream) $65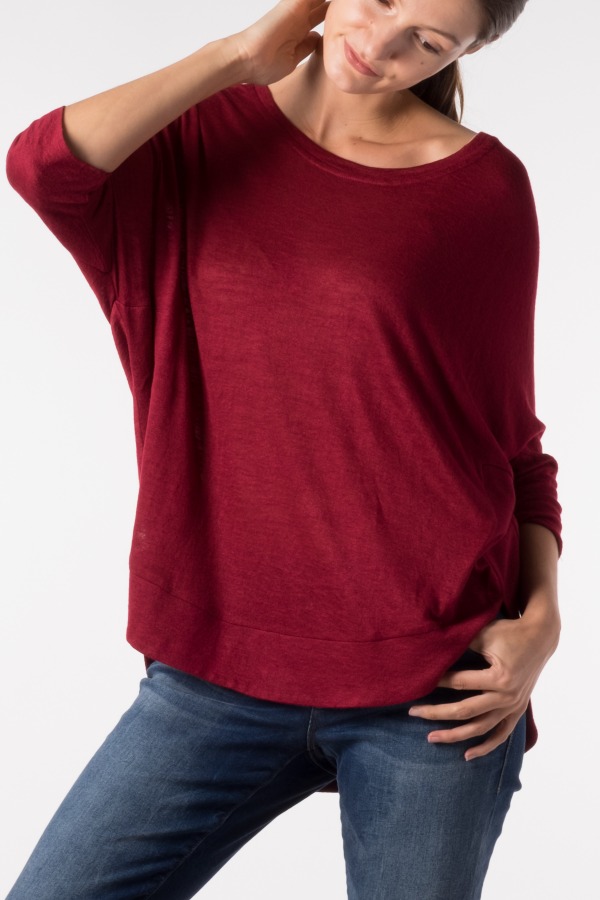 By contrast red has a feel of power, strength, impulsiveness and boldness. And perhaps you're looking to inject energy or positivity into your life. In many eastern cultures it's the symbol for good luck. This would be the ideal colour of choice in which case. Not many other colours turn heads in the way red does.
Very J curved hem t shirt (charcoal, off white or wine) $59 now $42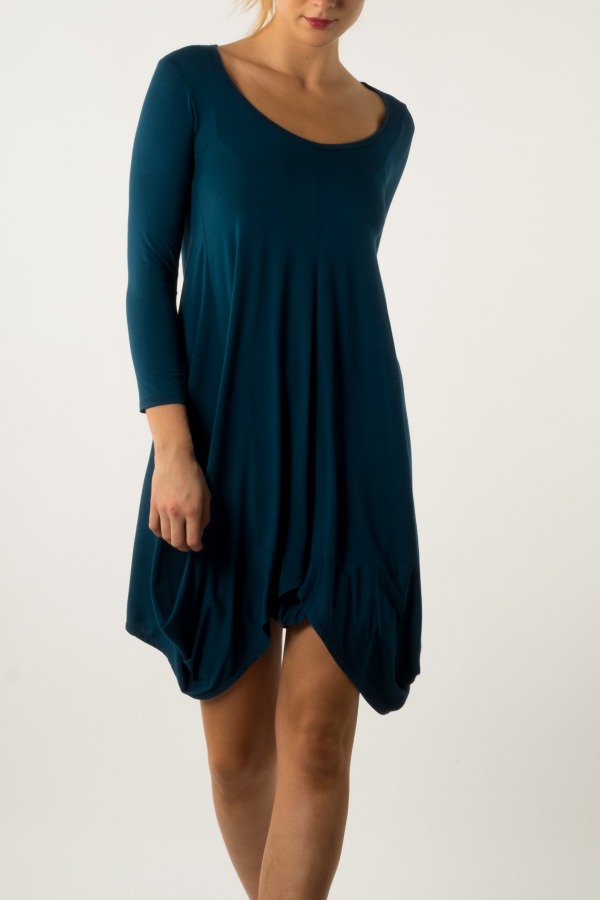 Gazing up at a clear blue sky, often creates a sense of calm and relaxation. This is one of blue's main qualities, along with reliability, inner security and sense of confidence. This dress steps out of these qualities a bit into a more forward thinking, creative place with it's flowey, gathered front.
Simone scoop neck tunic dress (black, burgundy or teal) $110 now $79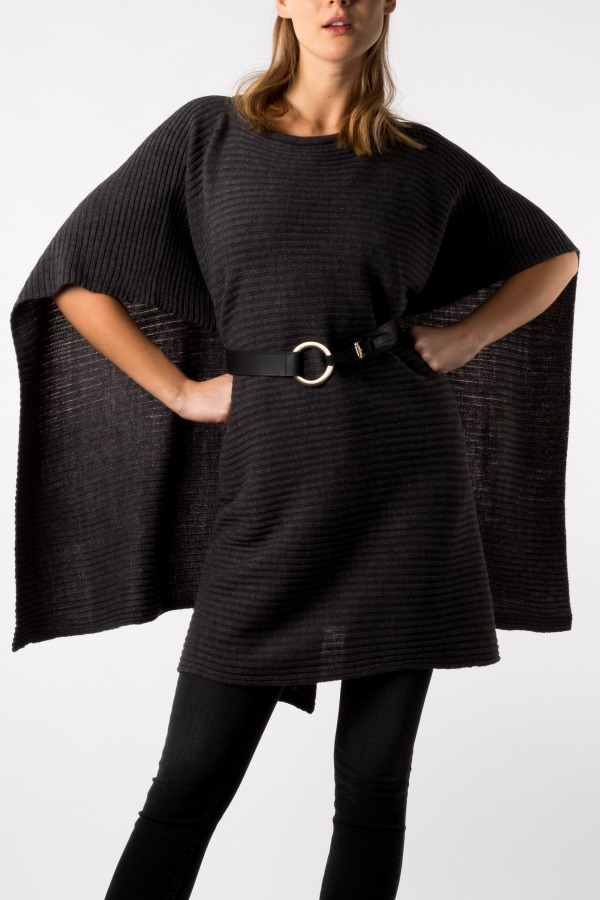 Grey, an often overlooked and viewed as dull, colour has more than meets the eye with qualities it brings. Grey is dependable, and practical but also elegant and refined. And how to look like a super hero in this fabulous poncho? Add this great belt for definition and don't shy away from a pendant or even an infinity scarf.
Soya Concept Polonia poncho (charcoal) $89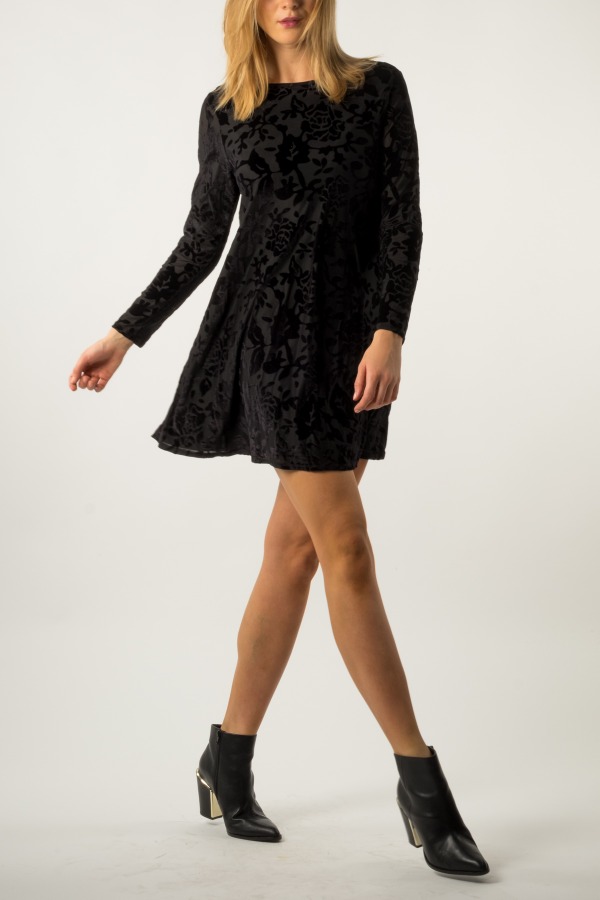 Last but not least my favourite pick; I laughingly say implies seriousness, authority and responsibility (one out of three isn't bad). Conversely, can also display a more 'I'm with the band' look. The above dress is a very fitting seasonal piece with the burnout velvet texture and swing shape, which helps downplay the severity of black.
Kersh velvet burnout swing mini dress (black) $79
Charcoal is beautiful to an artist because it's his tool to creating artwork, green is beautiful to a gardener because it's his passion, yellow to the bus driver as she drives her children to school....but when we all look up at a rainbow, we all smile....
Yours in Fashion Passion...
Suzanne M.