I think it's no accident that green is a predominant colour this season. We are being pulled to conserve, reuse, rework, fix, share or trade. And while I personally have never been a fan of the colour green myself for the better part of four decades,yet to others, it frequently can represent something rare and important…like eyes, emeralds or...money!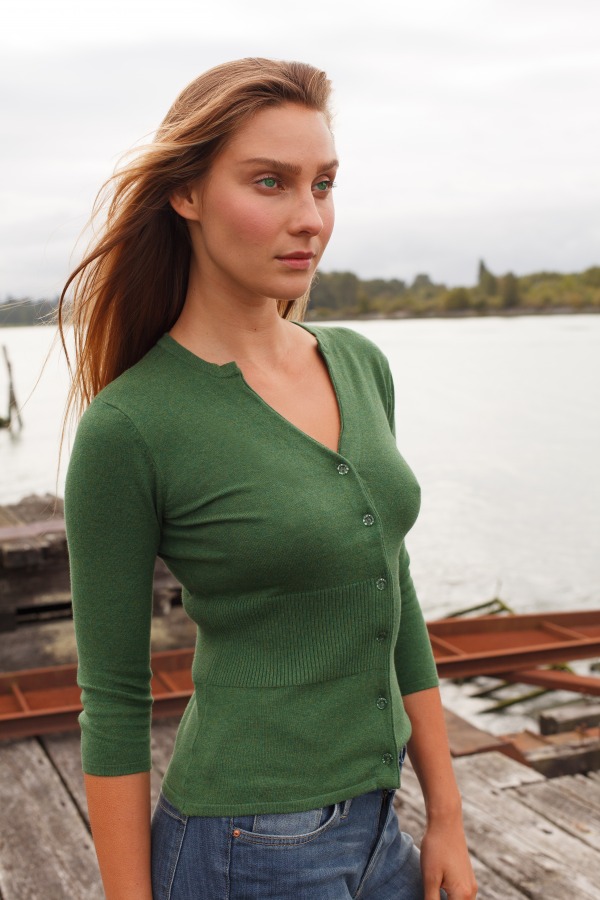 There is almost never a time that cardigans don't work. With layering they are almost a key component and the Kersh cardigan is one of Plum's staples. The lower button start makes it conducive to displaying some of our much loved accessories...like necklaces and scarves!!
Kersh ribbed waist cardigan (5 colours) now $49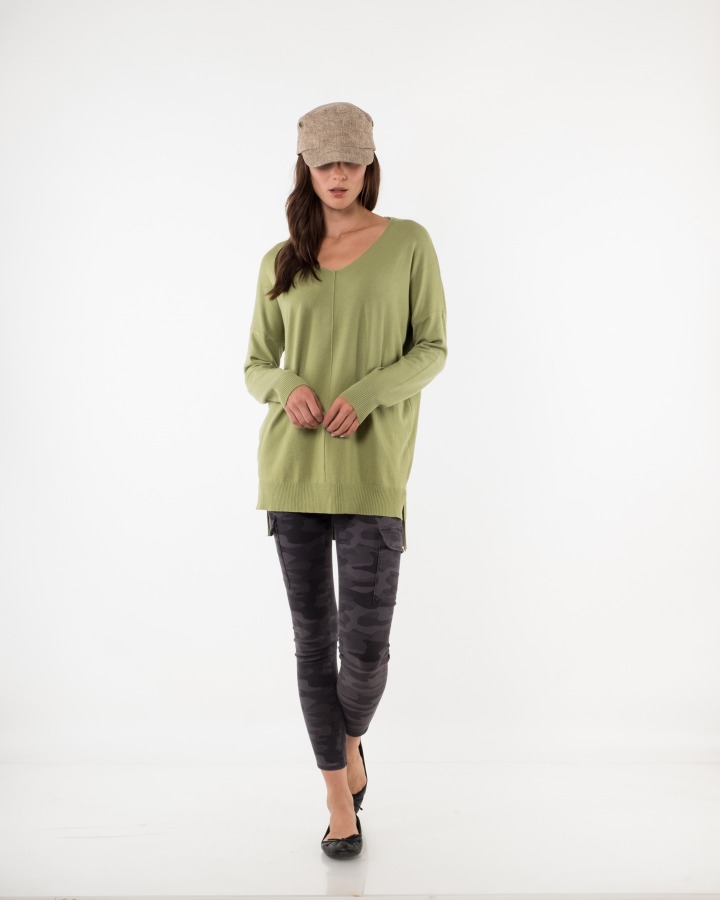 The Dreamers sweater from last promotion comes in a refreshing, apple green shade. People who wear green, they say, are more grounded...you know, close to Mother earth, hmm...which explains a lot about me! Regardless, it also suggests luck and balance. Try it with other sophisticated shades such as burgundy, navy or black!
Dreamers v neck sweater (9 colours) $75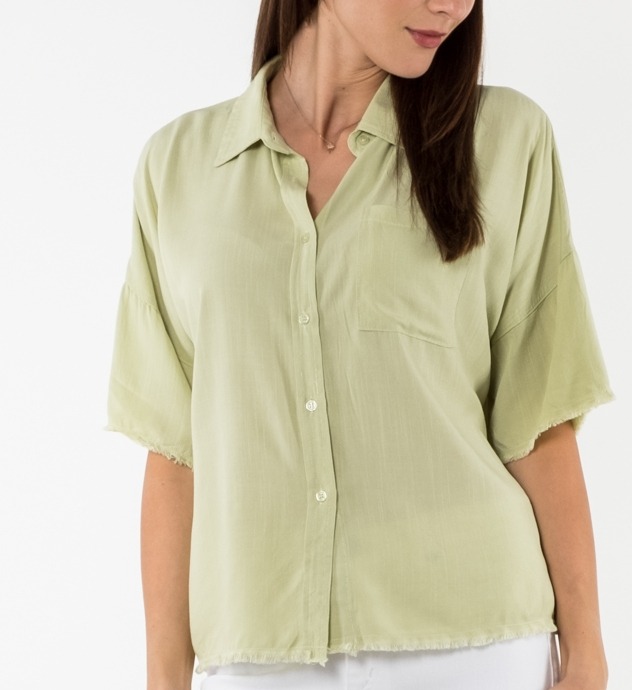 The button down is in everyone's closet and will likely never go out of favour. Mainly because it's a go to and a go under...things like cardigans, pullovers and jackets. The one above adds a bit of whimsy with it's frayed edges. Either tuck it in, wear it out with a wide belt or for a a fun look, tie it up, or button it up all the way and add a statement necklace!
Millibon fringed rayon blouse (limited quantities remaining-in store only) (lavender or lime) sale price $45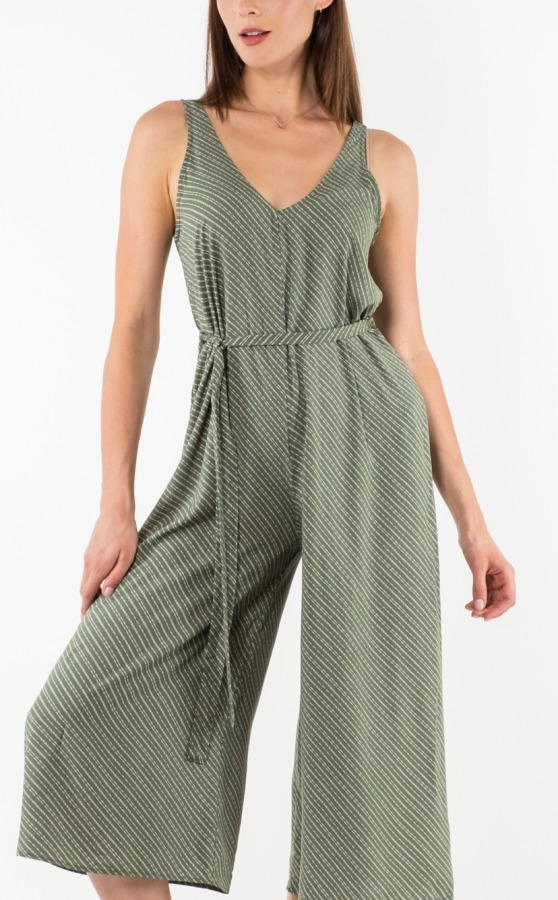 The latest 'one and done' favourite is the jumpsuit. And it's definitely not too late to invest in one. The one above is fantastic for layering, either a tank top and jacket, add a wide leather belt and leg hugging boots, or ballet flats and wear it with the cardigan and a kerchief.
Millibon vneck jumpsuit (in stores only) Green - sale price $55
I have to say, it's a tiny challenge to write about a colour that represents my high school days....note... that's not a good thing! However, perhaps, I should re-evaluate my avoidance of green…after all, the essential to our planet – tree – is green, four leaf clovers, where all our luck grows from and the ever important, green grapes make wine! I might have to rethink this!
Yours in Fashion passion...
Suzanne M.
~Stop destroying our planet, it's where I keep all my stuff~ Lawrence Pernica
... read the full post and reader comments