COUPON TIME! Grab your coupon here ('til Oct.16).
$20 off a regular priced clothing or accessories purchase of $95.
Ever have those days where it's a struggle to get it together? Example...today, despite the generous, inspirational sunshine, my outfit manages to bear a great resemblance to Johnny Cash. The only thing missing is the guitar, and June Carter! Some days the 'throw together' just does not 'come together'. Not trying to promote selfies, but... if in doubt, take one and have a look, as the visual is different from the mirror. That is, if there is no one around to give you a kind, yet honest opinion(if you in fact, want one ;). Better yet, shop in person at Plum, they will definitely help guide your look!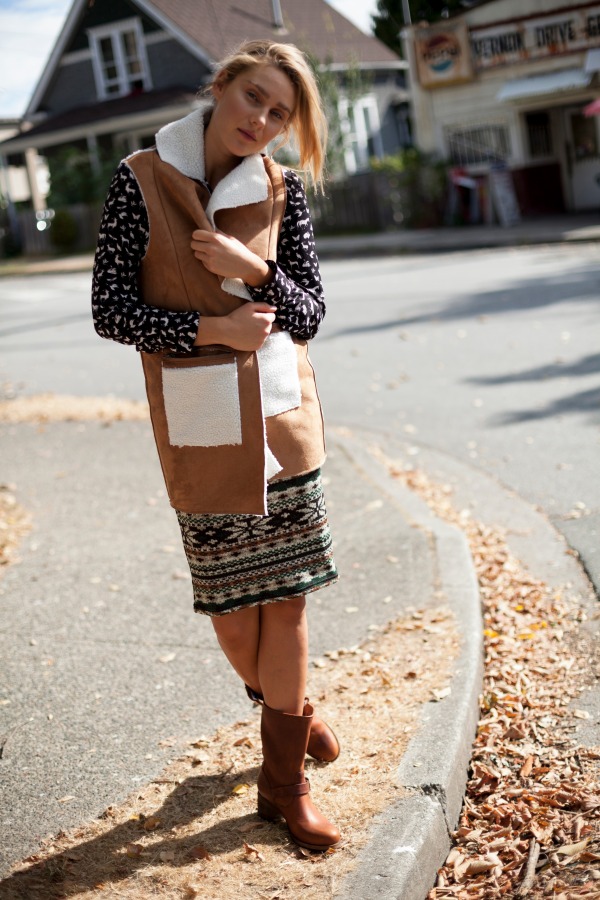 Clashy patterns is really a thing now. The black and white can be treated as neutral to the other chosen pattern. Don't like it? That's ok, mix something up that suits you. Both are a backdrop to the fabulous vest/jacket, however. Add the reverse pockets with zip, long, finger tip length, which elongates the body and you have a great fall piece. Go get one now, I'll wait here!
Kersh bonded Sherpa vest (caramel cream) $88
Acapella long sleeve tie front blouse (black or forest) $89
Kersh printed pencil skirt (brown) $59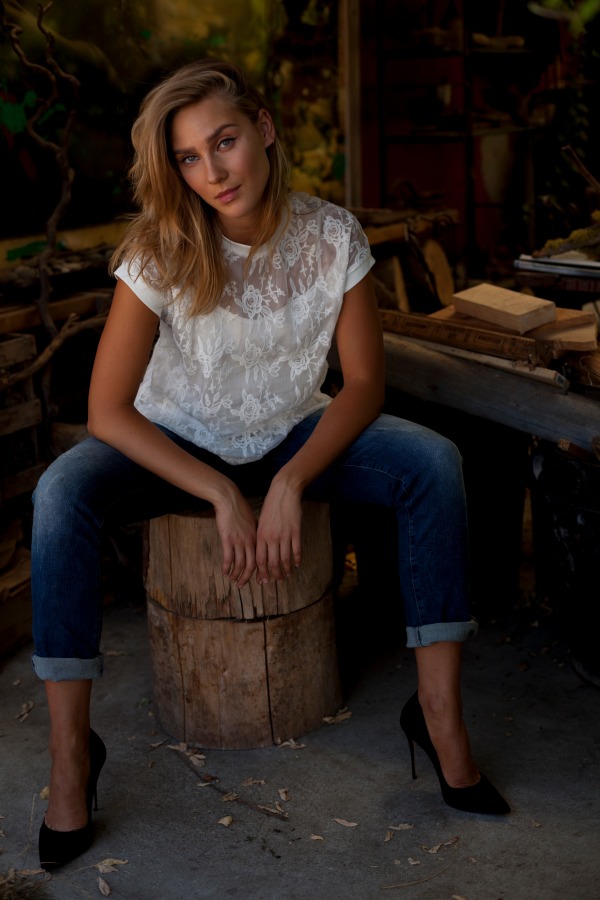 Here's a gorgeous contrast textured look that most of us have grown to love, the feminine lace with rugged, worn denim. Above shown with heels, easy to add a shawl or blazer and some great earrings for a girls night out look.
Kersh capsleeve lace top (cream) $65
Emma boyfriend dark R vintage $108
Graphic t's have no trouble mixing it up with other patterns. It works very well if both have at least one colour in common. Paired with this dramatic draped front sweater, brings it up a notch!
Nanavatee open front drapey cardigan (black) $66
Bear Dance 'sorry I'm late' t shirt $35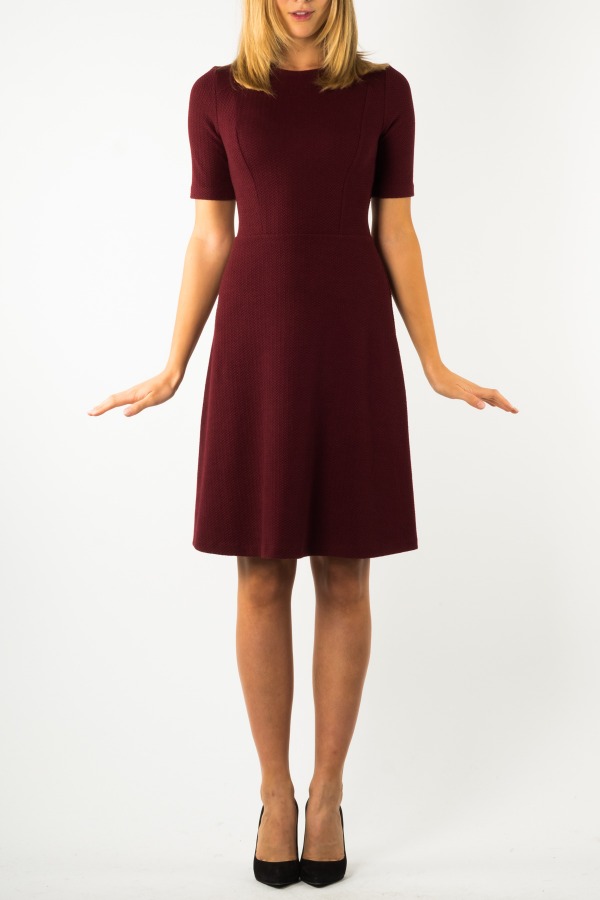 If pulling it together to you is putting on a dress and going...this simple, fresh design is for you. Wear this with a jean jacket or bomber jacket (very hot right now) and knee high boots for casual dates. The textured fabric has so much stretch; accommodates all your daily bend and flex with no effort.
Simone dress with elbow sleeve (burgundy or green) $139
My Father loved Johnny Cash, so maybe he'd be proud of his 'girl' named Sue...But, even after much more than 30 years (go Hillary) of dressing, sometimes, it just doesn't work out perfectly as planned for me. But that's ok. There's really no one voting for me!
Yours in Fashion passion...
Suzanne M.
Don't forget your coupon!! So, many fabulous things to check out!