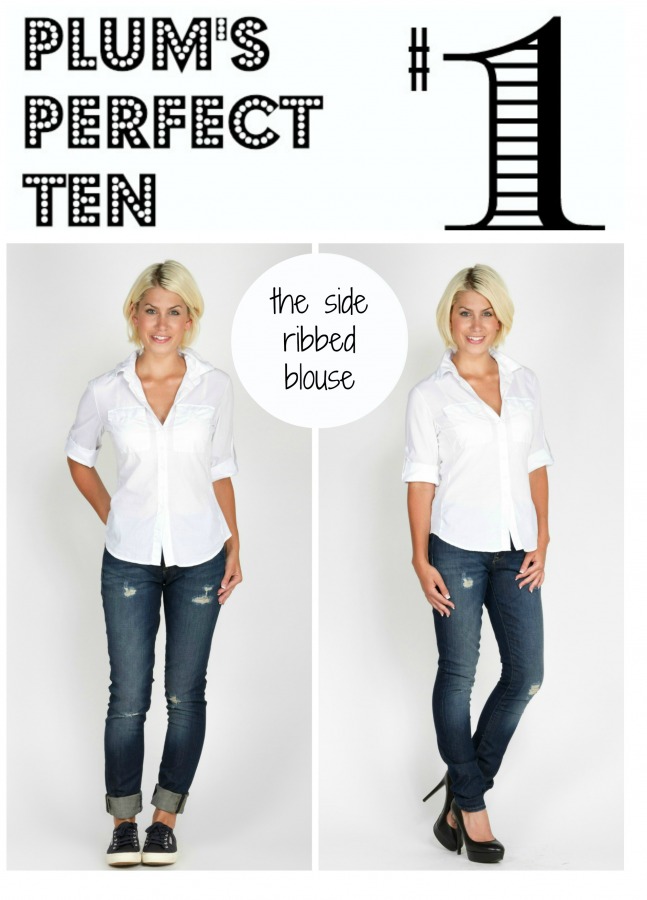 Plum's Perfect 10 is a collection of 10 pieces that we love. Our first selection, the Plum Side Ribbed Blouse is one of our favorite pieces to wear because of its versatility. The tabbed sleeves and the side ribbed panels are a spin on the classic white button-up blouse but we also have great colours this season: Merlot, Rider Blue and Rolling Stone Brown.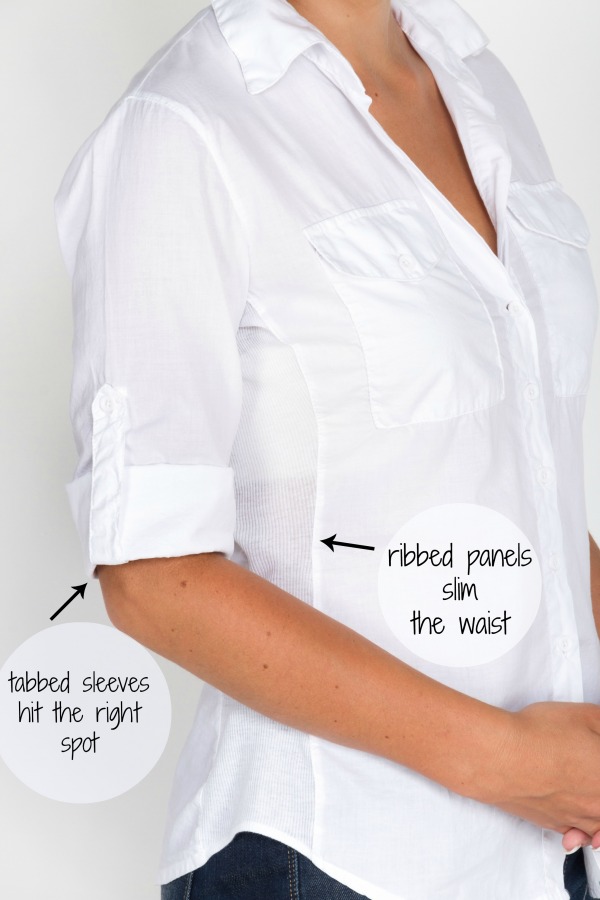 Our love of this blouse can be boiled down to the two ribbed panels that give a fitted look down the sides of the body and slim the waist. The rolled tabbed sleeves also hit the right spot on the arm for a flattering sleeve length.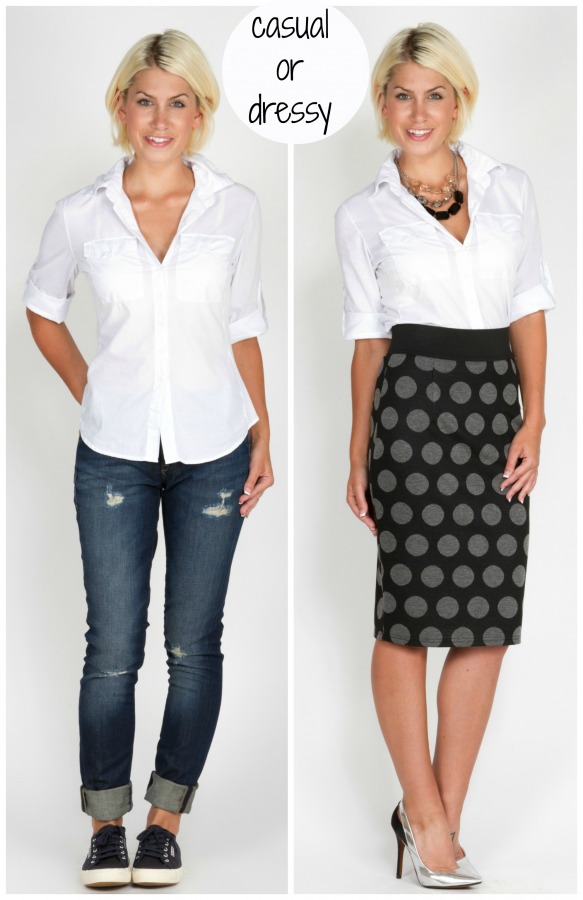 Even styled more casually, this blouse never looks frumpy. Leave the blouse undone over your denim skinny jeans; the length is not too short or too long. No need to iron it to a crisp, because the blouse looks good even slightly crumpled. If you want to look more put together, tuck the blouse in to a pencil skirt, like this Elastic Waist Polka Dot Pencil Skirt. The open neckline is ideal for showing off a statement necklace. The Side Ribbed Blouse is in stores now and priced at $69.

We give this blouse a perfect 10. How are you wearing it?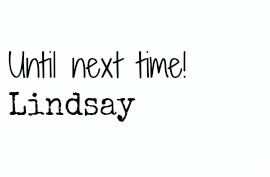 ... read the full post and reader comments