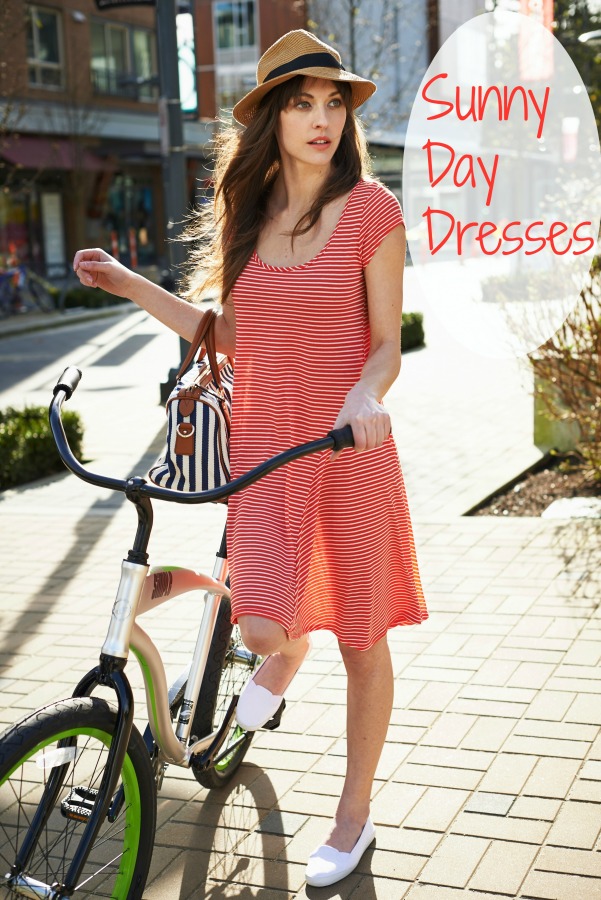 On the way to work this week, I had two compliments from strangers on how nice I looked in my dress. Don't you just love mornings like that?
That morning, I put on a sleeveless eyelet dress that I had bought for a wedding I attended this summer and that I had only worn once. Over top, I wore a floral print cardigan and I slid on some silver bangles to make it appropriate for the office. Later that evening, I took the cardigan off, switched my flat sandals to ones with a slight heel, and put on some dangly earrings, and I was fit to go to a social function I was invited to right after work. The dress easily took me from work to an evening event with just a slight change in accessories.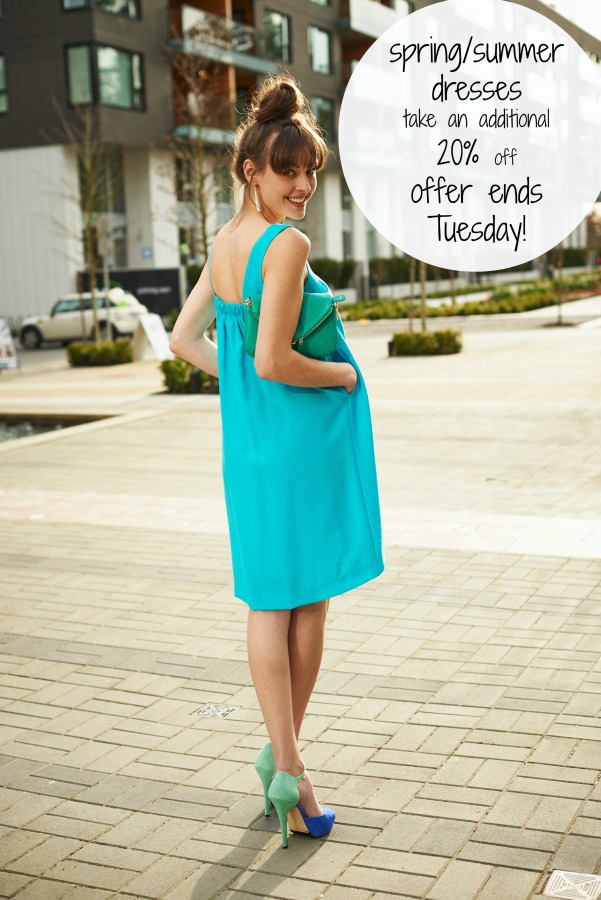 When I think about how little I fretted over what to wear that morning, I know that is the beauty of a dress. During hot, summer weather, there is nothing like a dress in creating easy and stylish looks.
This week, we are offering an additional 20% off all spring/summer blouses and dresses in store so you will have more reason to add a few more dresses and blouses to your wardrobe. Start planning your wardrobe for your mid-winter escape and get your packing done early! Offer ends next Tuesday.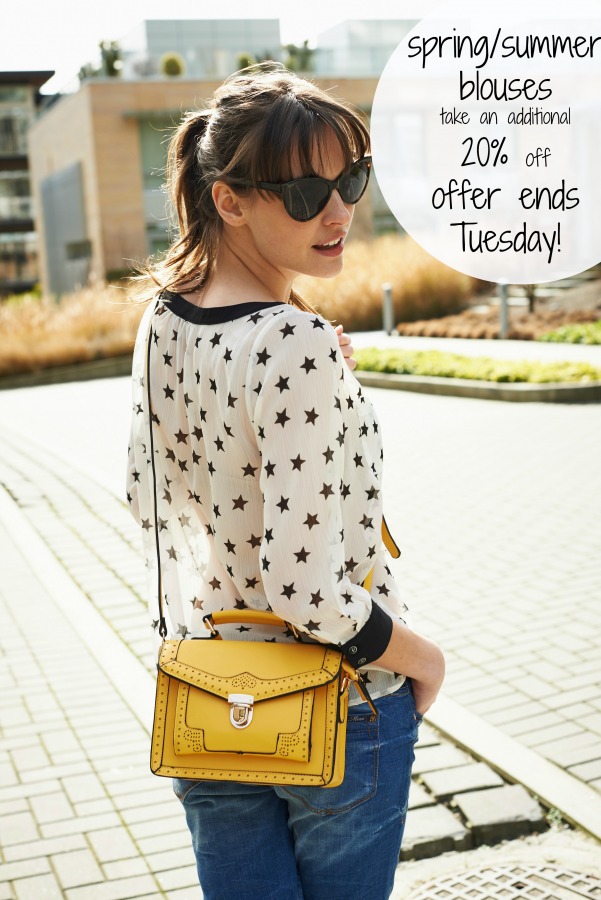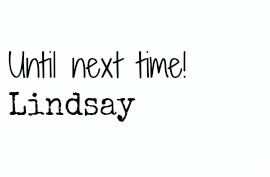 ... read the full post and reader comments