25% off...leggings! FOR 4 DAYS - March 29 to April 1st.
The argument continues. Are they pants or leggings? Think of it this way...a shopping cart has four wheels, but it's not a vehicle. And if driven down the middle of Granville Street, would elicit police presence. And, well...leggings worn as pants should also (IMHO)! So, unless you're Olivia Newton John filming Greese and it's 1978 or you're a 14th century military Scotsman heading into battle...me thinkest the leggings shouldst remain as leggings! Albeit an almost essential fashion garment...just they are not so much pants! Let's explore some great ways to wear them.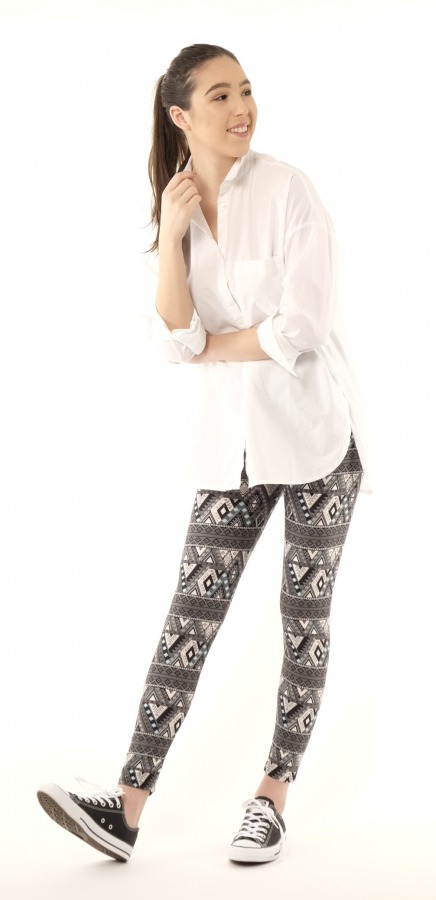 Love love love this sweet, uncomplicated look. The printed tights provide some interest, while the shirt just provides a basic backdrop to the graphic pattern. The shirt, the kicks and pulled back hair gives it a little retro feel. Add a little cardigan and you'll look like cotton candy wouldn't melt in your mouth!
Brushed print leggings (5 patterns to choose from) - until April 1st $18.75
worn with 'BE COOL' basic white shirt - $55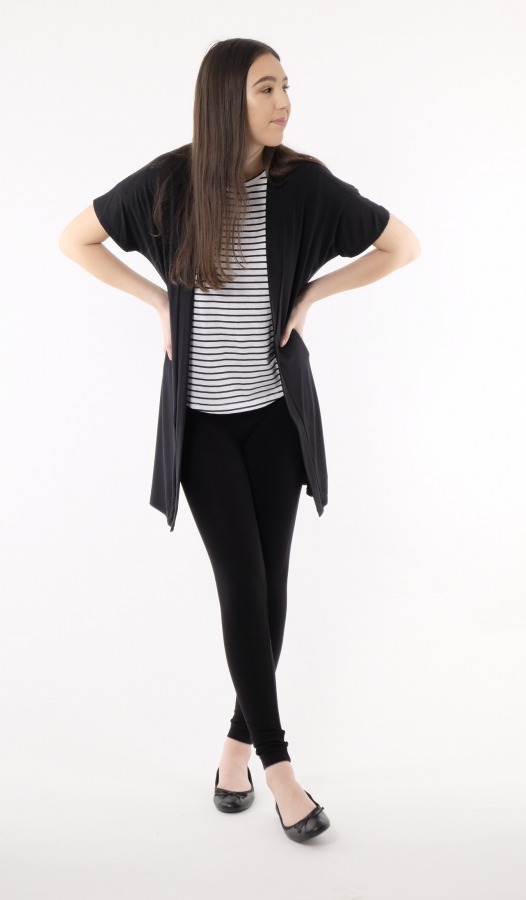 Totally looks pulled together, even with a mid length t shirt. In fact leggings look great paired this way with the addition of the long open front top creating balance. Keeps it from looking like you're exiting from a gym workout, which, by the way is not only great but admirable! Since style is not so much the goal in that case, this helps refocus the look back to fashion.
Orange full length bamboo legging (6 colours) until April 1st - $27
worn with - Emma's closet open knit cap sleeve top (black or navy) $59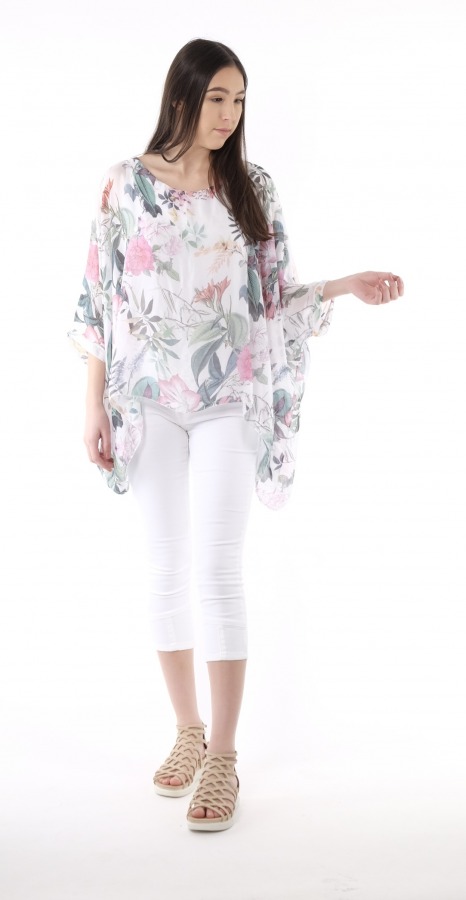 She has the look of an angel that just floated down from the dubious clouds above! The tights are perfect for this beautiful top, providing a subdued backdrop.
Orange capri bamboo legging (5 colours to choose from) until April 1 - $25.50
worn with - M floral tunic top $89
Ah...the old married couple, the tunic and tights....completely inseparable and always get along! Nauseatingly perfect together! So easy to accessorize as well, pulling the focus from either is easy to do by adding pendants or a scarf.
Orange capri bamboo legging (5 colours to choose from) until April 1 - $25.50
worn with - PURE tie sleeve tunic dress (bahama and denim) $119
and - KW ethnic scarf with tassles $39
So if you wear them to your pole dancing class.....they're not pants! If you sometimes fall asleep in bed with them and don't notice....they are not pants! If you've worn them with a jog bra...you probably rock that look..... BUT they're still not pants and finally if you could envision wearing them 'a la Kardashian style' to church with a see through top, they are not pants, they are leggings (and maybe a fashion fail as well)!
And to answer the riddle...what has two legs but can't walk? WELL...IT'S DEFINITELY NOT PANTS!
Yours in Fashion passion...
Suzanne M.
ps...all noted above is in fun. You buy them, you get to style them your way. Just providing some ways to take them from the campground to the classroom and in between... Head into a Plum near you to explore the choices and have fun creating your look! Need help with styling them? Plum staff have great ideas on how to style them and anything else you wish to explore.
... read the full post and reader comments