Plum's owner Katie O'Brien owns over 200 scarves; some forgivably are not current as they go back to the turn of the century (the previous one)! She wears one every day...they are her signature! But maybe you say "Suzanne I don't have a fashionable bone in my body"...or you simply have no time to invest in making creative looks! Poppycock I say! Scarves are THE easiest, least expensive way to funk up your wardrobe, create a look and change an outfit!! And Plum (thanks to the Scarf Queen), has a fantastic selection! Here's a sampling of what's available:
While there is arguably not a lot of colour, this scarf is great in a multitude of ways. It's large enough to double as a shawl. I held it up and it covered my entire doorway. The neutrality of the black and off white means almost any other colour you choose will work with it, If you're adventurous, put it together with a carefully chosen pattern. Or, add a belt or fedora to the mix, adding to the pizzazz!
Look plaid pattern wool blend scarf (black, burgundy, yellow) $39 (as seen on front of email)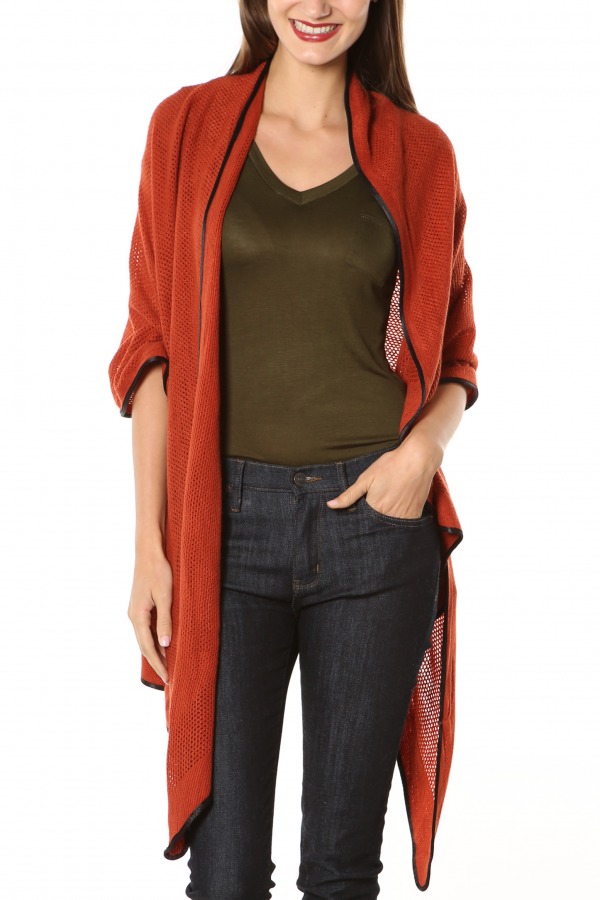 Maybe you like to stay away from pattern, or, you wear a lot of patterns, and therefore, are looking for an accent, in one colour. This rich hued, open weave scarf might be what you're in search of. Love how it's casually thrown over her shoulders worn with another great earth tone. Features satin edging and angular edge bottom.
Open weave scarf trimmed (black, burgundy, ivory, rust) $38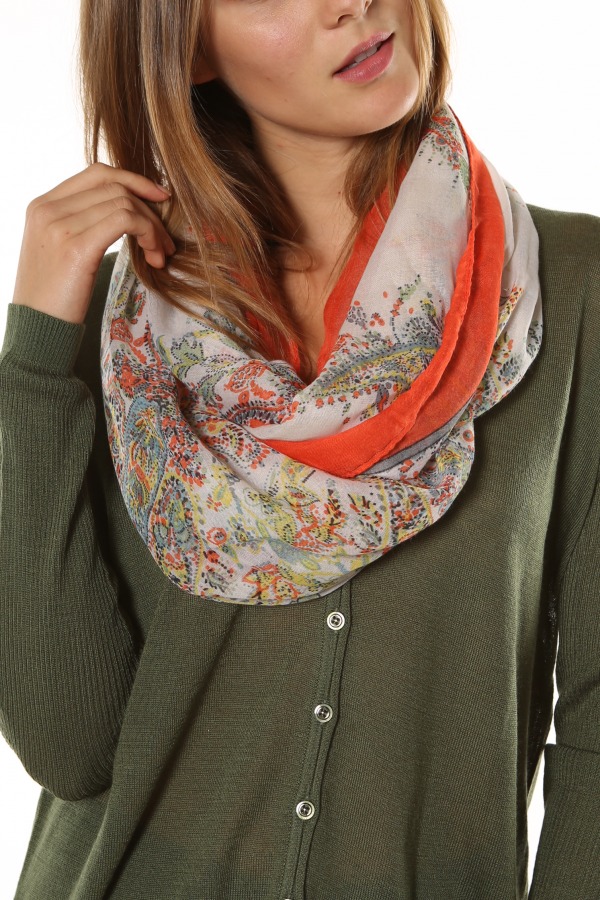 Infinity scarves...whomever invented these knew I needed an alternative to necklaces and tired of the ends falling in my soup. Kidding aside this is a beautiful, delicate bohemian/eastern pattern. Pick an unexpected tint from the scarf pattern to draw it out.
Infinity scarf (green, navy or orange) $32
This clever piece is both a shawl and a scarf. Wear it as a shawl, wear it thrown over one shoulder, or wear it to the side, on the hip, fastened with a broach!
Monochrome triangle scarf (black or taupe) $59
Wear them as a shawl, wrap them in different ways, add some colour to a monochromatic look, add earrings, fasten with a pin. So very easy to add some flair and create your very own signature.
Yours in Fashion passion...
Suzanne M.
Ps need some new clever ways to wear your scarves? Ask one of Plum's staff in store.
... read the full post and reader comments