Two great promotions:
While supplies last, spend a minimum of $ 200 before taxes and receive a neck wrap (7 color options)
And
receive a $ 20 coupon when you spend $ 95
Unless your name is 'Lennox' and you're a furnace or 'Joseph' and you have an amazing technicolor dream coat, at this time of year in Canada, you'll probably start to need a coat. Possibly different weights and perhaps different colors, but what I learned long ago is, you're unlikely to find one coat for all your fashion and outterwear requirements. So, on that note, Plum, as always, has provided us with some great investment, outterwear options.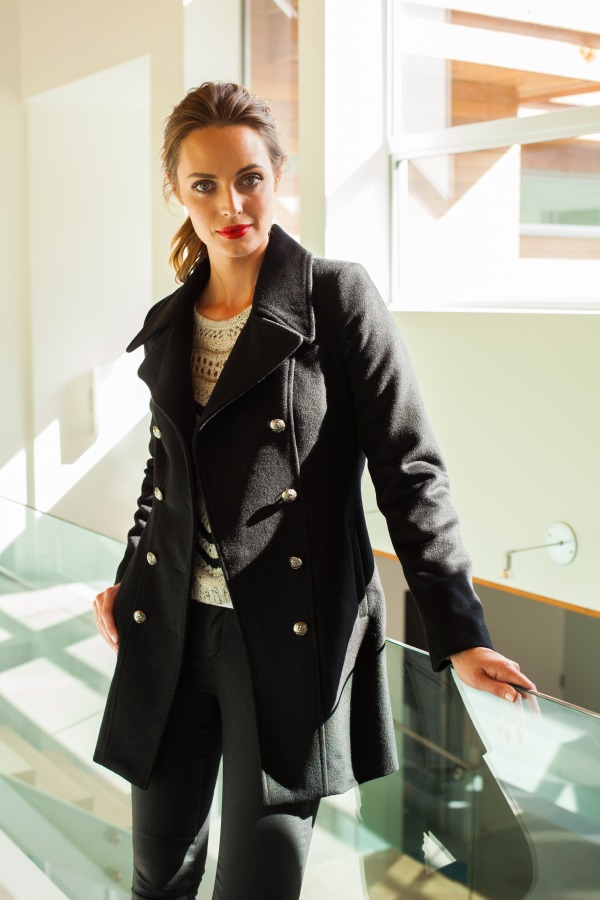 The pea coat; a time honored style. This one, slightly longer in length than the usual and double breasted with crest buttons. Looks great with skinny jeans, a knee length dress or maxi. Such a beautifully fitted, tailored feel.
Tobias wool blend Pea Coat (black, olive or grey) $ 298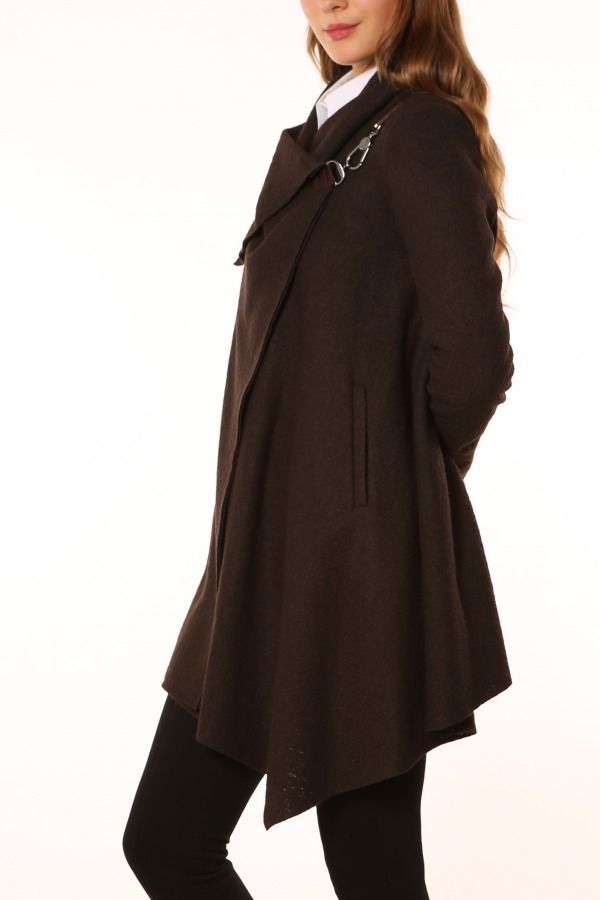 What a sensational coat. Usually I have my hands full of kid things so, I find the collar clip hardware not only functional but a point of interest. This coat covers all the bases; it's drapey design is fashion forward, the boiled wool blend is light weight, keeps you abundantly warm and layering is never an issue with it.
Tobias boiled wool blend asymetic coat (black, navy, chocolate) $ 249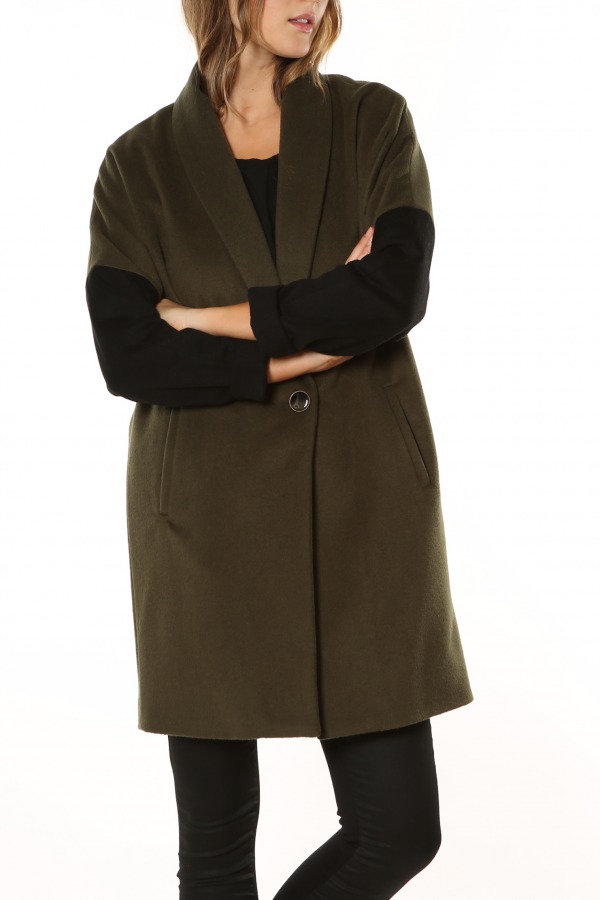 Possibly you fancy a bit of nostalgia (cover of email). This feels a bit like the 50's, with the shawl collar, large, one button and above knee length. So great with everything, dresses, pants, any length of skirt or a thick sweater underneath. Plum's designer brings this classic up to 'now' with the color block sleeves.
Tobias shawl collar wool blend coat (Olive/black, grey/black and black) $ 275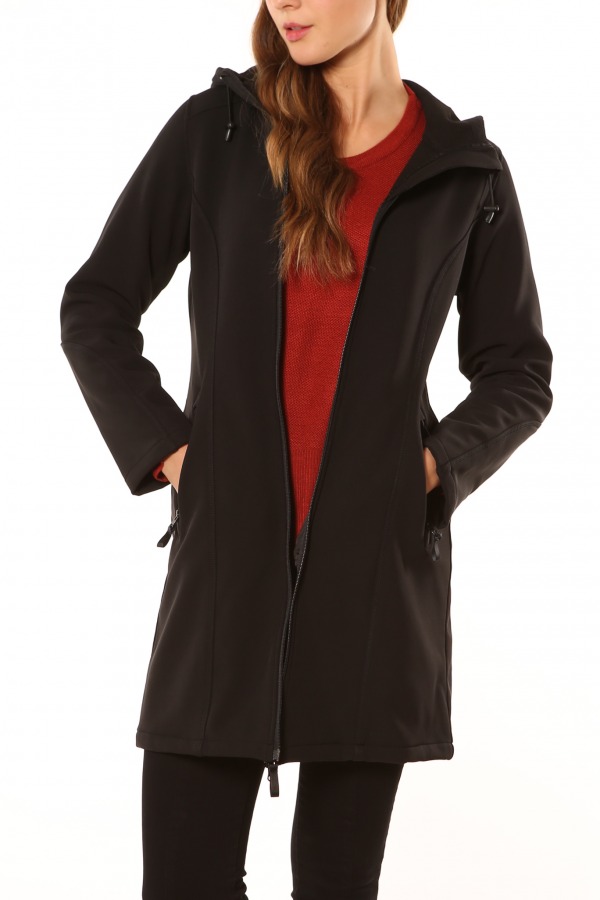 A fully functional coat. Ready to serve you weekend after weekend, rain, sleet, baby spit, you name it. "Shake it off", as Taylor Swift would say....Fleece interior, double ended zipper, zip pockets and drawstring hood.
Soyaconcept zip coat (black) $ 110
It looks like Plum has it all covered.
Yours in Fashion Passion
Suzanne M.
Don't forget about the promotions....neck wrap while quantities last.
Remember, Plum's Tobias coats are all made right here in Vancouver.