DREAMERS V-NECK PULLOVER - FOR 4 DAYS ONLY (to March 4) $55 (regularly $69).
The actual saying is 'less is more' clearly....however, downsizing, purging or parting with things, I don't excel at. Though, I do regularly look for creative ways to reuse, remake or surgically change a garment because of a favoured pattern or fabric. Trends now change faster than Usain Bolt, but we can still find ways of making things fresh and interesting or maximizing a garment. For instance, I discovered I can turn a dress into a skirt by adding a top and a belt or, for that matter, a maxi skirt into a strapless dress. And when traveling, the more you can be creative or squeeze out of one garment, the less you have to carry.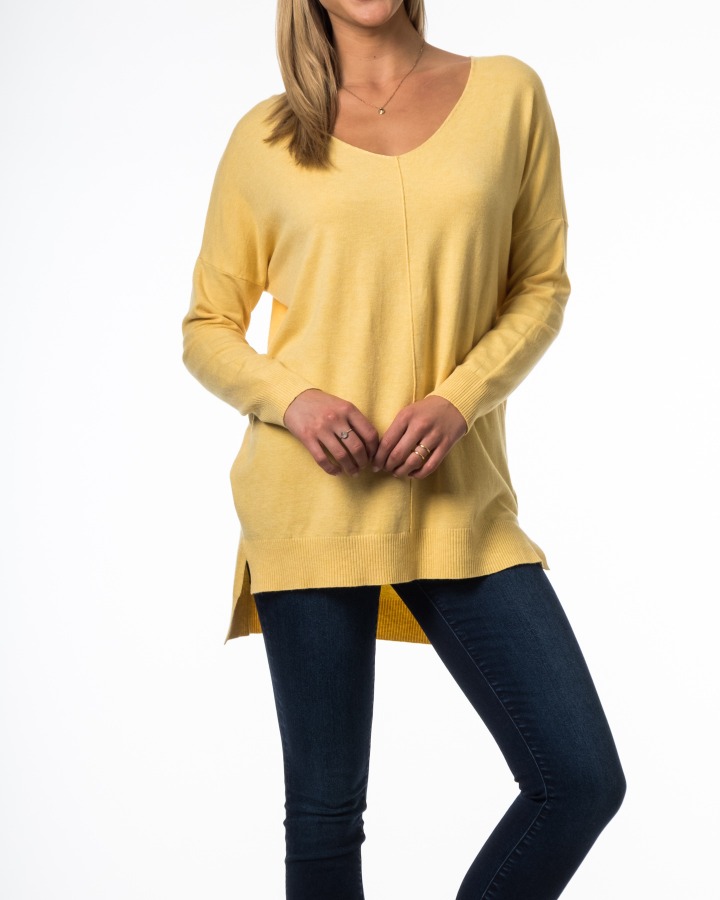 One of the most creative ways I've seen a garment transformed unexpectedly was a sweater, such as above, worn as a skirt. Let's just say, you're on a trip, you need to wear something a bit more one tier up from jeans or casual pants. Pull the sweater down to your waist, tie the sleeves around the back in a bow. Voila, you now have a skirt. Otherwise, a sweater such as the one above transforms to different types of events based on what it's worn with, just as is. A bit more upscale? Add a blingy necklace, pencil skirt and heels and maybe a belt. Slow easy weekend? Just throw on your favourite jeans.
Dreamers v neck sweater (5 colours) for 4 days $55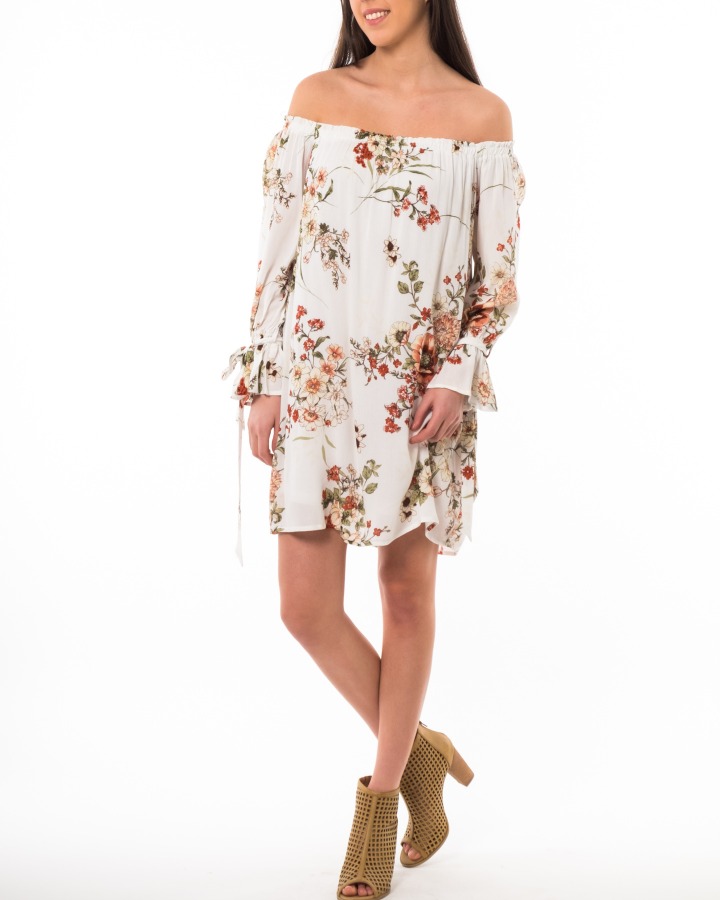 This adorably, sexy, sweet tunic/dress needs no changes or embellishments, let's face it. All it needs is you and your own take on what should go with it, footwear, shawl, sweater, tights, boots...beaded headband or maybe a flower fascinator...where you take this I'm sure will be great. So pretty, so fresh, so spring!
En Creme tunic dress (white multi) $69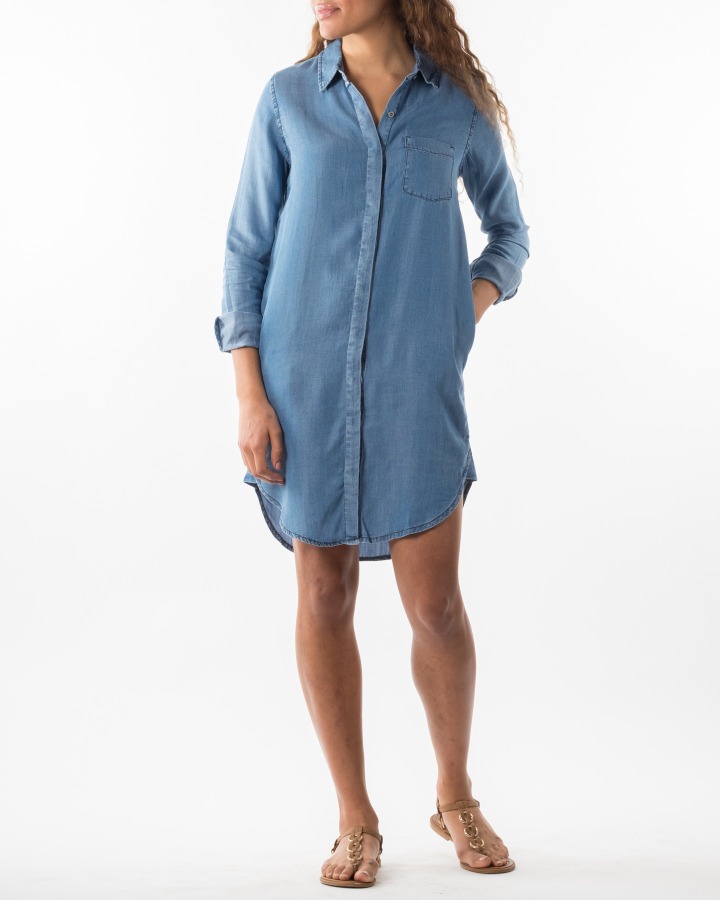 One of my favourite, ultra convertible garments. Can serve as an over piece, like a jacket, can be worn as a dress as noted above, or worn as a long tunic with tights, accessorize as you please, but the bonus, is the elegance of tencel.
Tea and Rose tencel dress (mid wash blue denim) $89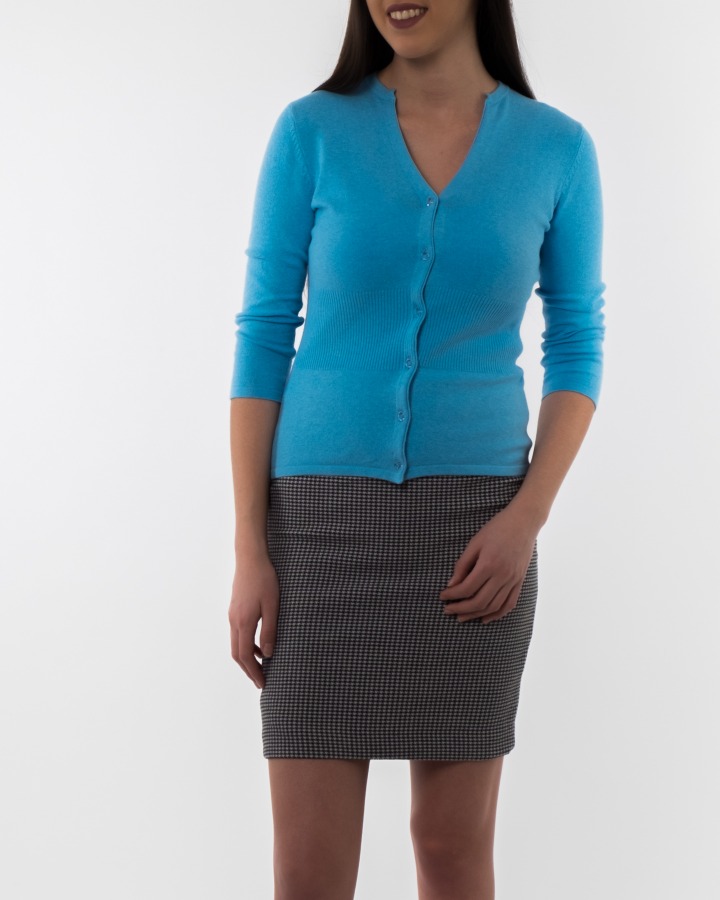 I've seen button up cardigans transformed everywhere from a cowl neck scarf to a skirt and back up again as a sleeveless top. Very creative indeed. However, for me, it's a cardigan...you know, where you put your cold arms!! (lol). However, if you're on a tight budget, by all means, there is no rule that says you can't wear it some other way.
Kersh ribbed waist cardigan (6 colours) $55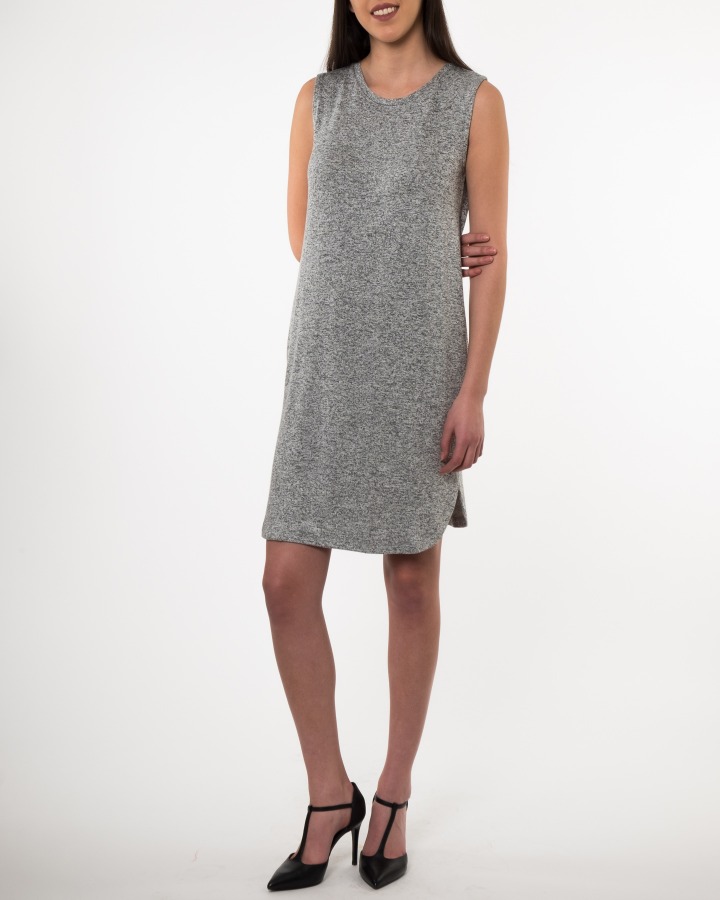 A frequent, recent choice of mine is a basic dress. Mainly because if I want to break up the look, I throw a top on and maybe a belt. Or, if the top is a bit too sheer for my liking, the dress beneath serves two purposes, coverage and layers. Saving me from having to purchase a skirt. And at this time of year, another layer never hurts.
Plum tank dress (grey melange) $69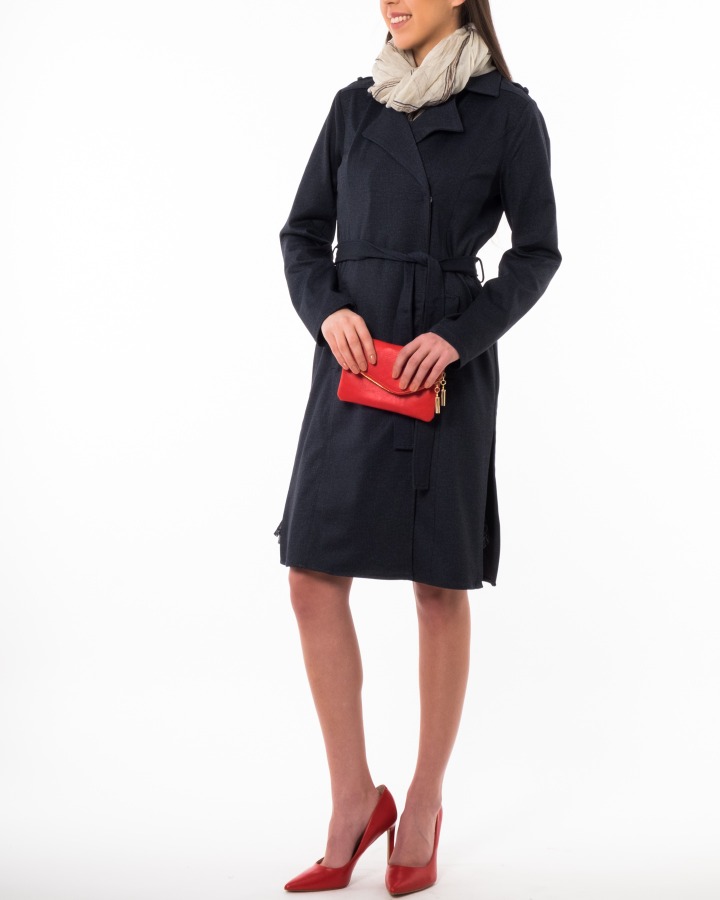 I adore this look! The bright heels, with the matching clutch, the trench looking coat and a scarf...like, she just stepped off of the plane from France! Depending on the coat, the fabrication, length and of course weight, I sometimes throw them on as an inner wear jacket, as part of the ensemble.
ICHI double breasted trench coat (indigo blue) $139
Our relationship with garments starts pretty early. From our favourite blanket, to a dress a toddler insists on wearing daily, teenagers jeans that have to be 'just so' to those my age, who find ourselves attached to something reminiscent of our youth! And for me, aside from Plum, one of my favourite places to shop is the very back, deep crevice of my own closet. You know...where the questionable purchases were stored!
Yours in Fashion passion...
Suzanne M.
Remember, less is more...but then, if less is more, just think how much more...more would be! ~ Quote from Pinterest!
... read the full post and reader comments