It's coupon time...get it here
until October 9th
minimum purchase $95
Jewellery and sale items not included
online and instore
So, I've decided to venture towards this massive, white, senescent pachyderm in the room! After all, what is that and where is the Dept of Age Appropriate situated? And if there 'is' a line to cross into inappropriate I'm fairly sure, I've not only tripped, but vaulted over it at times. Yet, I respect that we often work in industries where our customers might lack faith in our judgment, should we decide to dress like Betsey Johnson while (for instance) attempting to sell burial plots to the grief stricken. That might not work that well! But, occasionally, maybe we feel like stepping out of our comfort zone and just 'trying' something fun or silly...just because we like it. Because fashion should be fun, not frightening!
I adore this coat. Absolute winner this season. Fun, bold, universally appealing colour combination, substantially heavy weight, perfect length...what is not to love? This works for anyone, of any age, from kitten to cougar!
Kaffe Selby tiger stripe coat (grey mix) $219
Jumpsuits have come a long way since Elvis' time. While you might possibly pass this up deeming it to be too revealing, with a bit of creativity (as above) this can easily work from day to date! Add a whimsical top, a scarf or a distracting eclectic mix of vintage pendants.
Wasabi+Mint strappy jumpsuit (black) $79
Season after season, Bear Dance continues to entertain us with their amusing take on the t shirt. "BUT I'M OVER 50!!" you proclaim...meh, Fifty shmifty....fun has no age limits. Throw on a blazer, an infinity scarf and a pair of plimsolls and you have your weekend look.
Bear Dance optical cats (black) $35
The typical harem pant (gathered bottom) has come back as an alternative fit. Up the style function with pumps or sandals, or tuck them into boots. I typically avoid wearing the camo prints to 'meet the teacher' meetings as I like them to believe I'm co-operative not combative. Otherwise the print keeps coming back season after season presenting an alternative to florals.
Cream drapey pant (olive) $119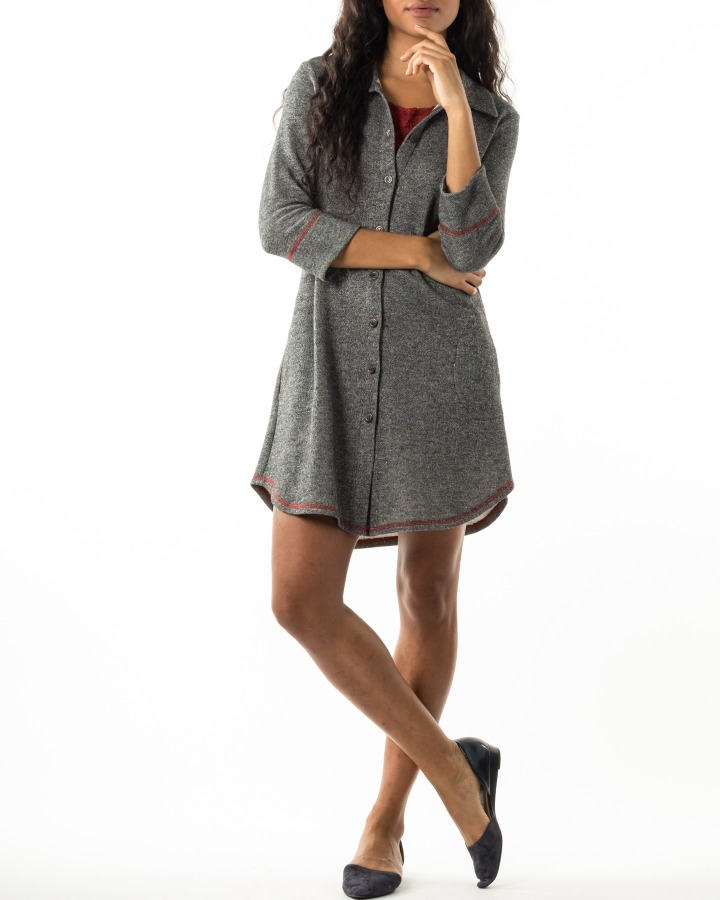 Not only is this pretty much an ageless look, it's also compelling for anyone who aims for comfort as a minimum fashion requirement. A universally popular style, married with the comfort of terry, add in pockets and above the knee length and this becomes a jacket, or a dress, or a shirt. Add or subtract tights or a belt ...there are so many combinations.
Pure French terry shirt dress (black or denim) $98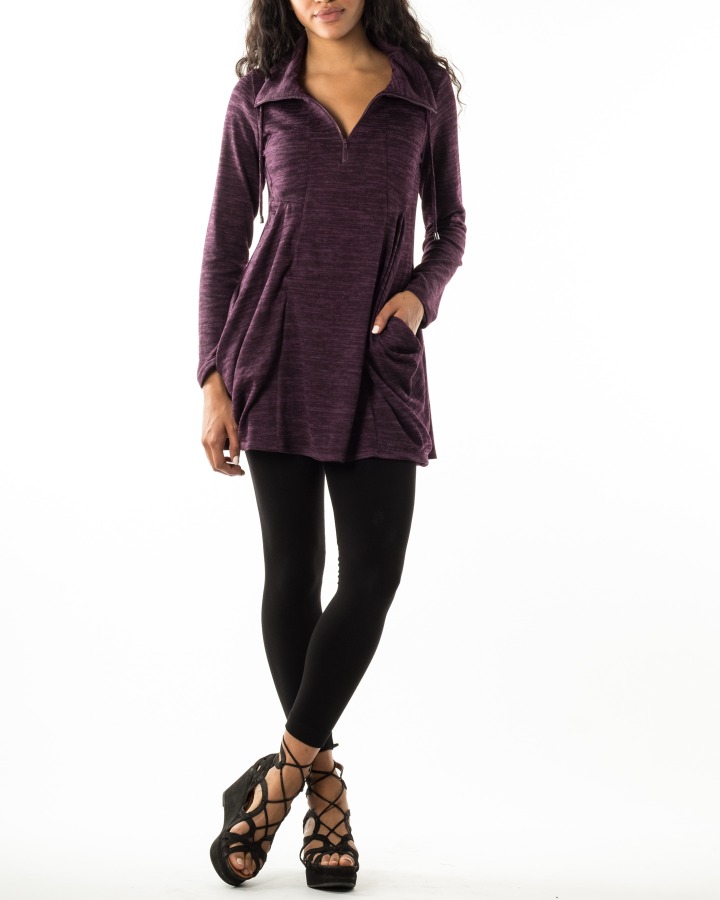 Here's a top that has been a huge hit at Plum. Crosses the boundaries of casual to fashion in a very creative, yet easy going way. Doesn't distract from the smoking hot footwear you're aching to show off, rather a good balance!
Pure slouchy knit sweater tunic (ash, fig) $98
When I was 20 I didn't want to look 20, now that I'm double that (give or take 10), I still don't want to look 20 either. I don't feel the need to wear tinsel in my hair or neon lipstick, and I have respect for the establishments I frequent...work, school, banks, churches, however, fashion is a fun way to express myself and when I'm 90, I presume I won't loose that. I might loose my teeth and hair but not my sense of amusement.
Yours in Fashion passion...
Suzanne M.
"When we were small children, we all played dress up and we all had a good time-So why stop?"~Iris Apfel