First a wonderful deal to take advantage of. Jewellery and scarves bogo event...the best part is, you can mix and match...who can resist this!? So please, go forth and BOGO to your hearts content.
Bursting forth big again this season is boho style. Providing an organic, natural and fresh feel. Plum has many drool worthy pieces constructed with varied findings. Discover something new to revive your style and bring out your inner 'Flower Child'!
Here is a mere hint of what Plum has in store: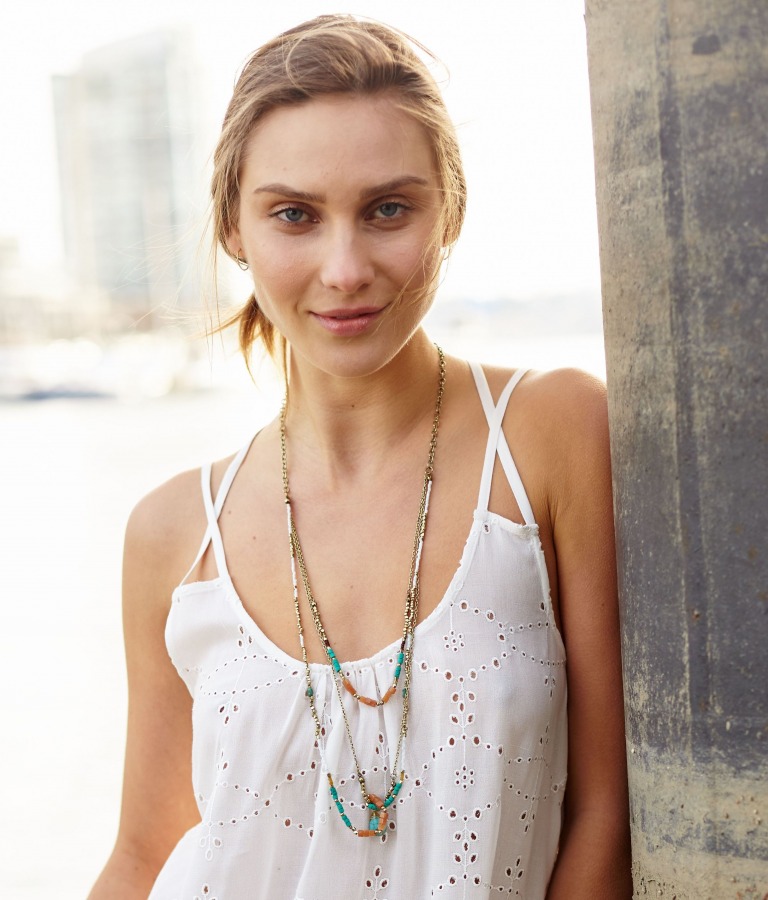 Not sure you could find more of a boho look than lace or in this case eyelet...and an ecclectic mix of long beads.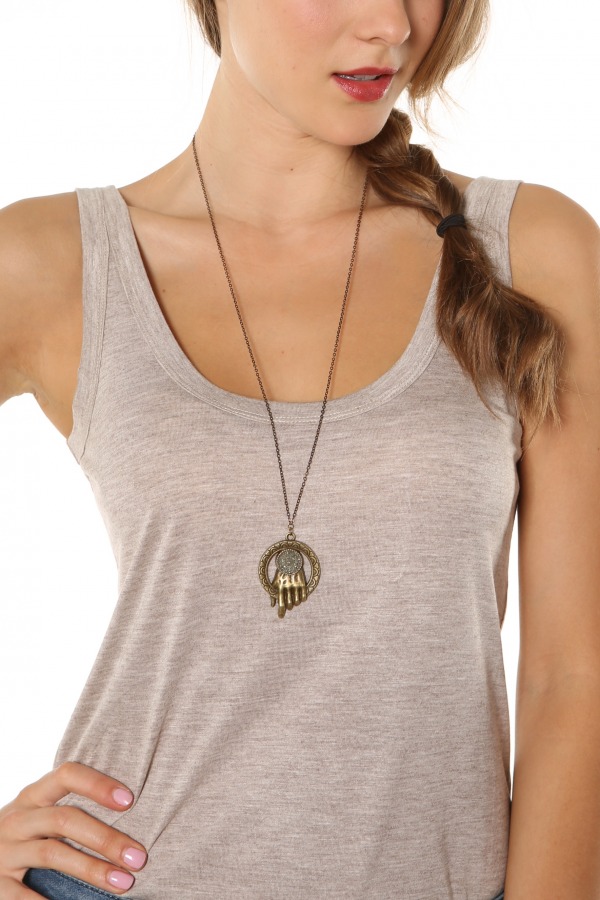 Plum is host to some wonderful accessory designers; many made right in Canada. One such company, new to Plum, is Frug. Hand made in Toronto, Frug has created some very unique pieces using mixed media such as brass, cord and semi precious stones, giving their designs a very organic feel.
Frug is coming next week to various locations...stay tuned!
Perhaps you feel compelled to match things...such as this gorgeous statement necklace (you really have to see this close up), paired with a similar tone ring. Giving off a decidedly bohemian or ethnic look. Turquoise is such a fresh, happy colour for spring.
Necklace rope with fans $49
Flower ring $25
And lets not forget about the ubiquitous scarf. Look at the many ways it can be transformed.
Look Paris, Italy, New York scarf $38
Not only beautiful with bold, gold hardware this bag is also functional in several ways. Contains a smaller insert but is also reversible...meaning you've now bought 2 bags instead of one. How smart are you!
Jody reversible tote with insert (4 colour combinations) $69 (not part of BOGO event)
Accessories are as much a part of style as punctuation is to a sentence. Makes it complete, pulls it together and adds emphasis. Speak loudly (add many layers), or softly (one delicate piece). It's all up to you, Plum merely adds the tools and expertise.
Yours in Fashion passion...
Suzanne M.
ps...don't forget about the jewellery and scarf bogo event. Limited time only so don't hesitate (April 2 -6).