Do you ever just look at your wardrobe and feel like you're experiencing a hangover? Imbibed in a bit too much... too much green, too many v-necks or maybe too many maxi's? NO, me neither! If I love a style, I am it's biggest fan and see no need to try something else! OH but don't get me wrong, oh lover of all things pink, I LOVE to look at and bask in the glow of other styles and colours…just perhaps not on me! And if you're a huge devotee of linen, this is your chance. Stock up on the chicest style ever produced for the most adored ¼ of the year!
To add to your collection of linen garments, another great item for moving forward to cooler nights. And perhaps wear with Plum's new Frida Kahlo top. The originator of the selfie. Although hers were produced the long way! And I, for one, am so very glad of her divine talent! In this case, picking up on the colours present in the Monarch butterfly, brings it together.
Meo Meli linen jacket (black, denim, navy, rust or white) now $78
Runway Frida Kahlo blouse (black) $59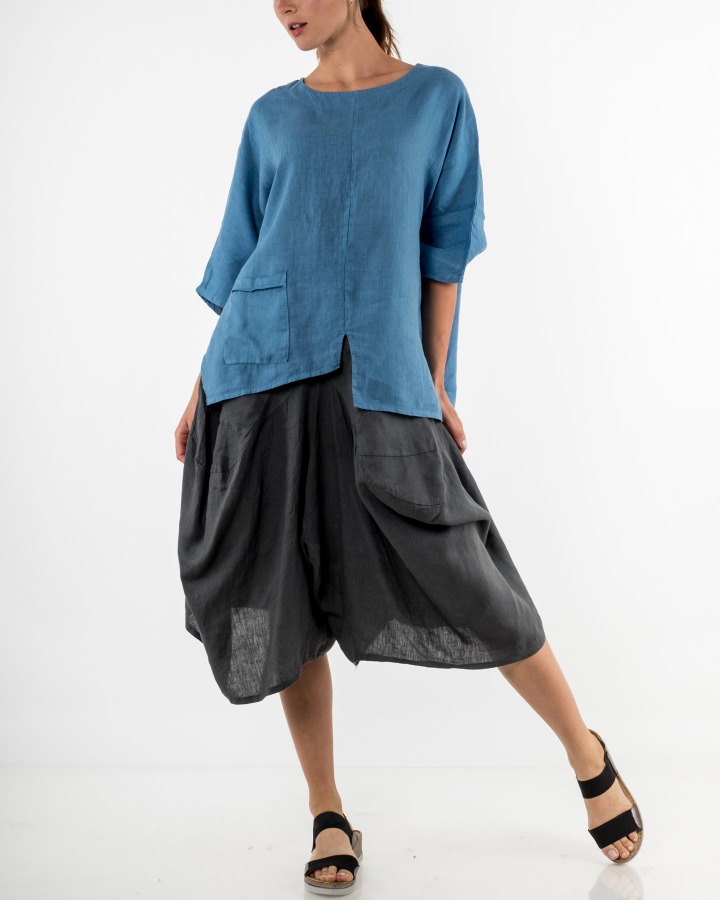 I feel that if the exquisite Frida were alive today, she'd be drawn to linen and freestyle, edgier designs such as above.
Meo Meli asymmetric one pocket top (denim blue) now $76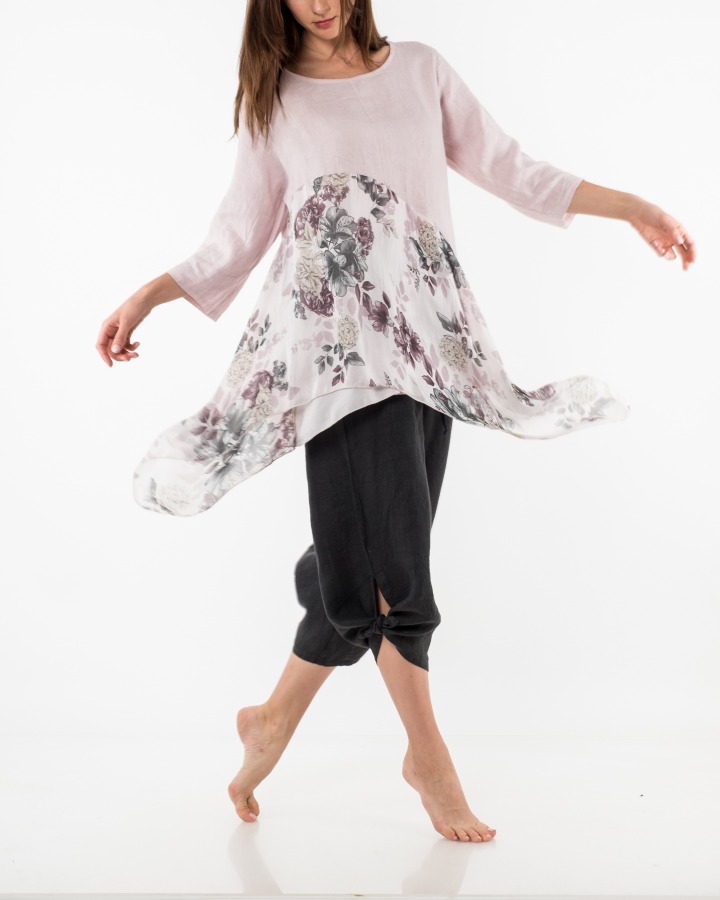 "I paint flowers so they will not die" Frida Kahlo is noted as saying. She was clearly very much compelled by beautiful blossoms as they appear in a multitude of her works.
Meo Meli rolled sleeve linen top (pink, silver or white) now $88
Perhaps you're looking for a monochromatic look. Still agonizing over having missed the Diner en Blanc? That's ok, have your own, invite some friends and ask each friend to bring a friend! A great way to meet new people!
Meo Meli tunic with soutache (black or white) now $95
Yoga highrise skinny ankle jean (white) now $89 (availability is diminished and in select stores)
Linen just will never go out of style, even if you have a storage locker with your favourite pieces from years gone by, or some pieces hidden away in your daughters closet...perhaps it's time to actually pass them on to her, she likely wears them anyway! (check her selfie's on Facebook)!
Yours in Fashion passion...
Suzanne M.
Hangover [hang-oh-ver] noun: an unpleasant feeling you will never experience with TOO MANY OF YOUR FAVOURITE GARMENT! ... read the full post and reader comments