One of the most iconic figures of our time, Farrokh Bulsara...better known as FREDDIE MERCURY, wore white pants with great regularity in his performances, partly to do with his following of Zoroastrianism, partly it just looks great! Other famous people known for wearing white pants...Diane Keaton, Steve McQueen, Colonel Sanders...oh and Mr. Clean of course! Needless to say it's the completely unbiased colour (or non-colour) that matches everything, plus, it's perfect for summer heat because of it's reflect ability. So if you're staying put, waiting on the impending heat of the season, or heading to the Bahamas...white is an obvious choice! White...it's a kind of magic!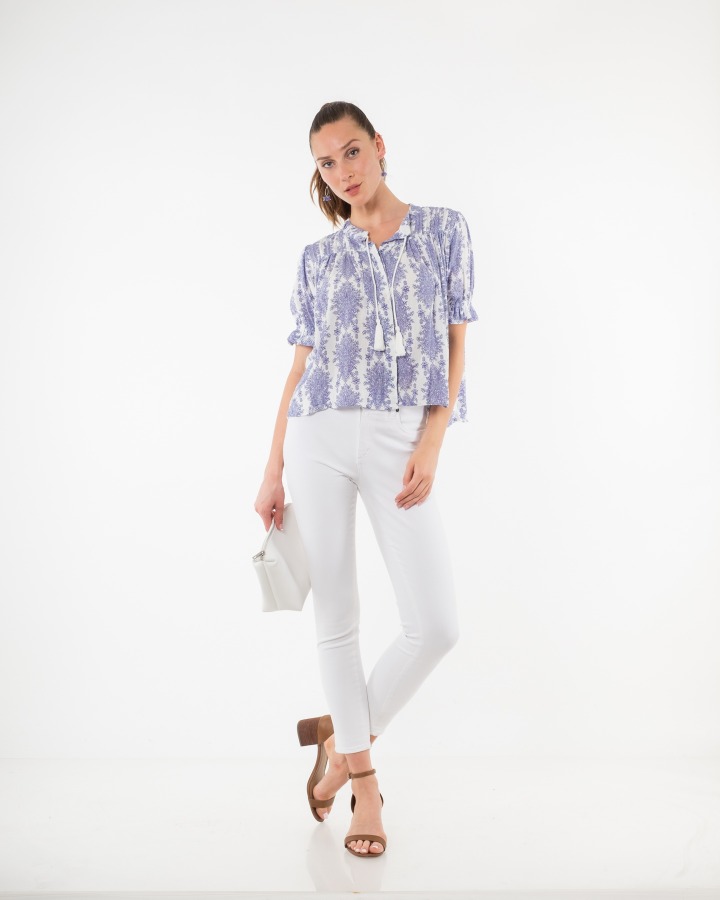 As you can see, it looks great with this sweet, summery, boho, semi-retro looking top. Just a swingy, easy breezy presentation. White is also another great alternative to dresses for more upscale occasions. Add some bling or silver for maximum impact!
Yoga highrise skinny ankle jean (white) now $40 off
worn with
Millibon shoulder pleat blouse (2 colours) $75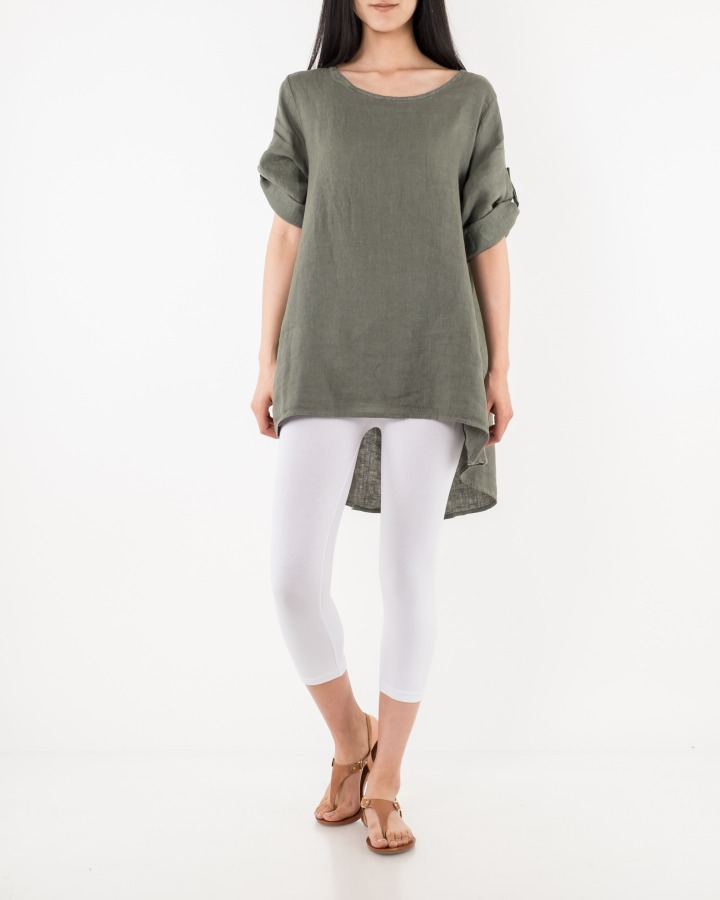 Also great with linen. The unstructured top above makes a great companion for these pants for casual outings. However in the event you find yourself invited out for dinner, if need be, change shoes and toss on a long pendant. Voila, instant chic!
Mio Meli back button linen tunic (olive, taupe or white) $109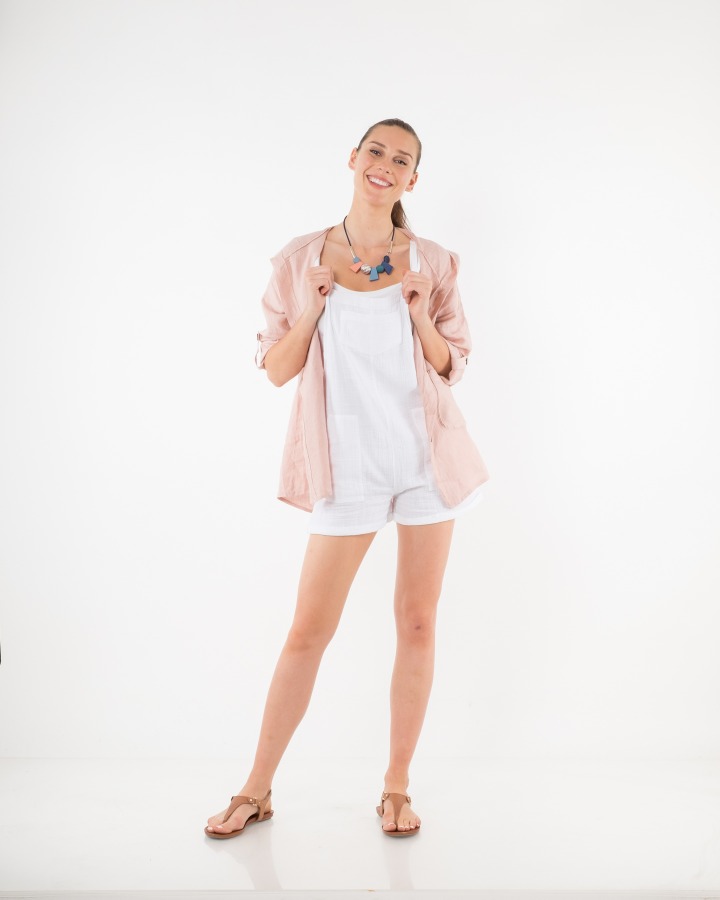 Other super cute options in white, the above short/overalls. Again, decide if you need to layer based on the weather, either a bold tank top or a super light weight jacket, or both! A great alternative to just shorts.
Doe+Rae 3 pocket overall (white) $35
worn with
Mio Meli hooded linen jacket (black, pink or white) $125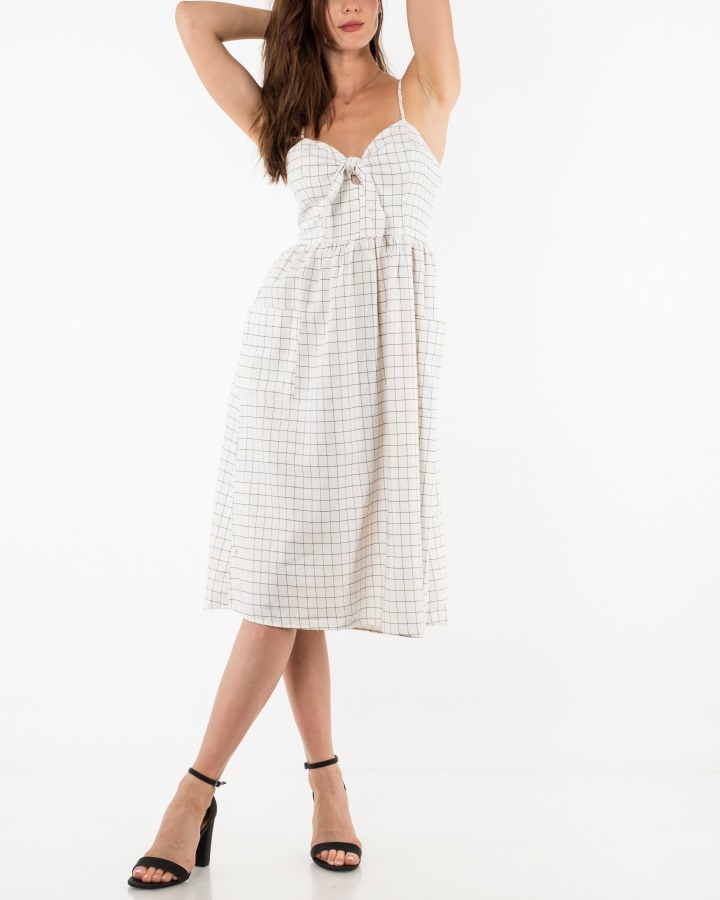 So, if 'all' white is just too bold for you, try this! The window pane pattern is just enough of another injection of print, but bright enough to expel too much sun...ok maybe that's a stretch, make sure to wear a wide brim hat. But for me, this just cries out for bold, pink or red lipstick, the hat and brunch! Enjoy!
Verty tie front check dress (mustard or white) $95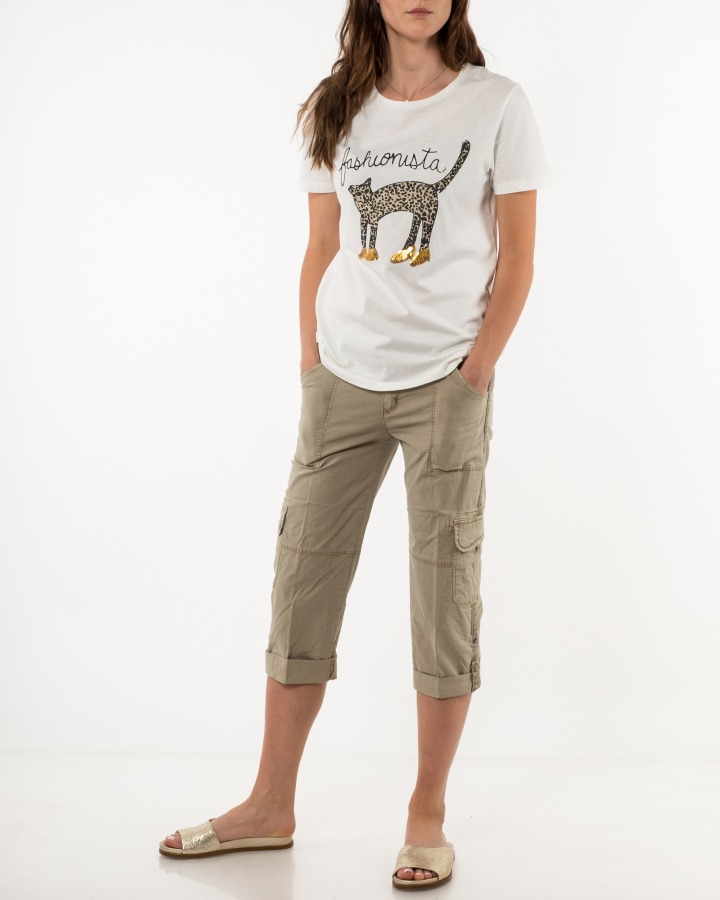 OF COURSE you're a fashionista...was there ever a question? Try your white pants with this fun t shirt, and don't forget the bold gold sandals. Because, you know...gold goes with everything..gardening, cake frosting, Netflix and a huge bowl of popcorn (popcorn is white-hmm)!
Nina Rossi cropped pants (black or khaki) $ 34 (sold in store only)
So what's the big deal about white? In so many cultures and religions it represents, hope, peace, new beginnings and, as in Zoroastrianism, purity. And did you know, in dreams white supposedly represents happiness at home; in the late 19th century, white 'lab coats' were introduced as a way to inject hope into the medical profession and white appears as the title in many songs, White Wedding by Billy Idol, Nights in White Satin by the Moody Blues and even White Queen by Queen. Amazing how such a supposed non colour can be so impactful!
Yours in Fashion passion...
Suzanne M.
"I clothed myself in your glory" ~ (Queen lyrics from 'Save Me') ... read the full post and reader comments